Sophie's Litter
Sophie had her puppies in the early hours of
Friday 13th May 2016.
The Sire of this litter is Xanthos Bullet Proof. J.W.
We have Miss: Red,Pink, Orange,Green and Mauve,
Mr: Black,Brown and Blue.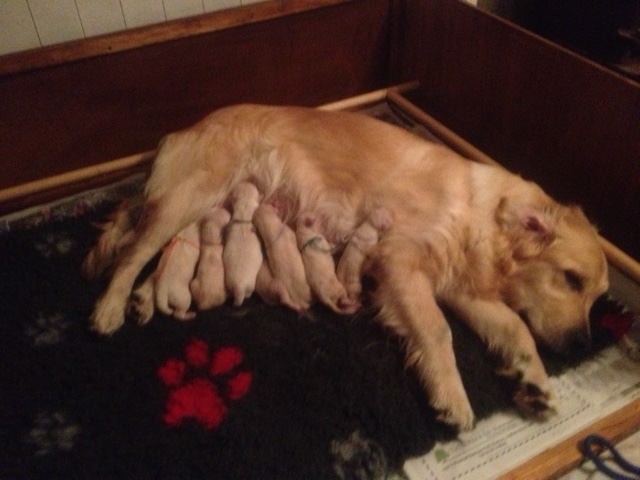 Newly born puppies.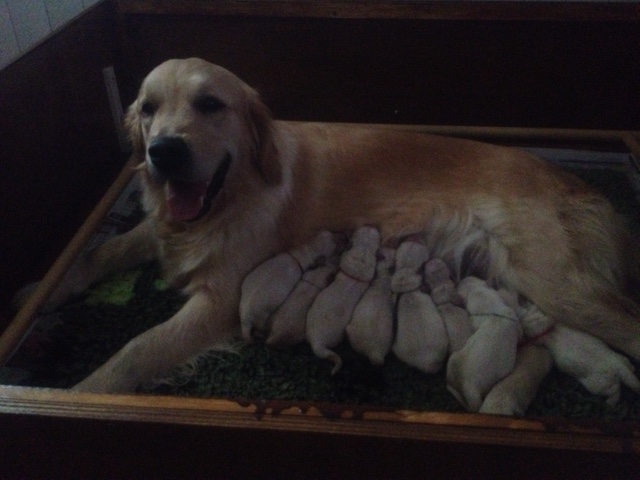 1 day old puppies.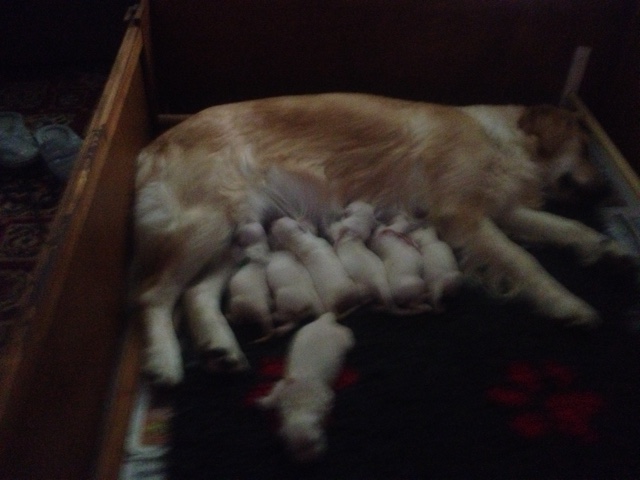 2 days old.
Unfortunately we lost Mr. Blue during the
night, so now we have 7 puppies,
but all doing well.
********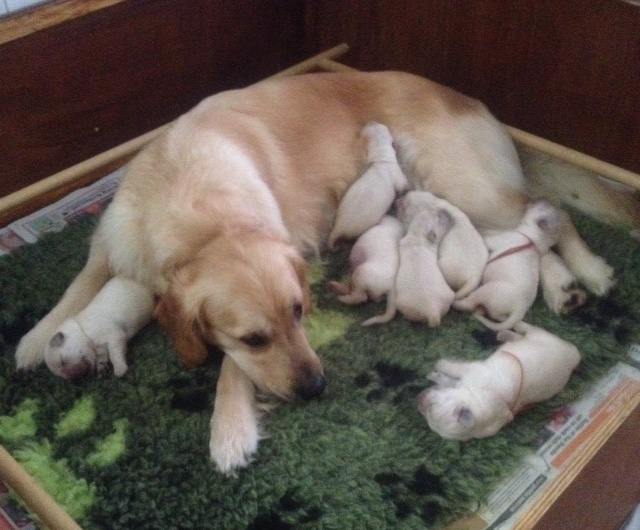 4 Days old.
All feeding well, moving around more now,
Sophie is a very good Mother.
*********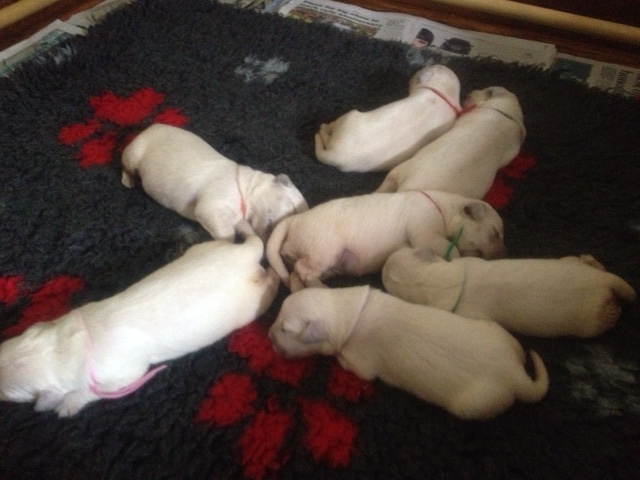 5 Days old now,
growing well,
*********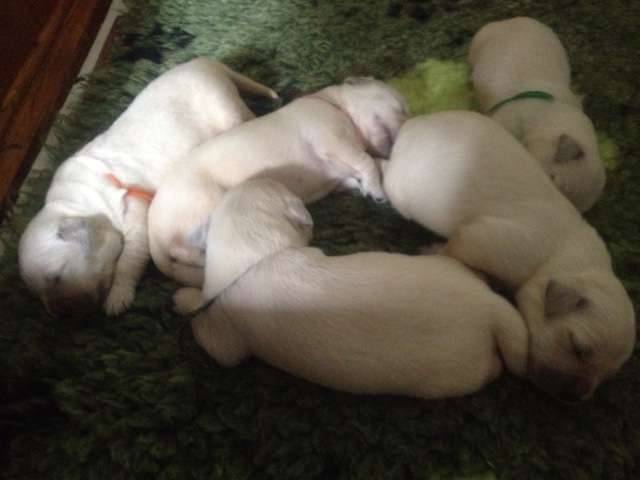 1 weeks old now,
all puppies have doubled birth weight.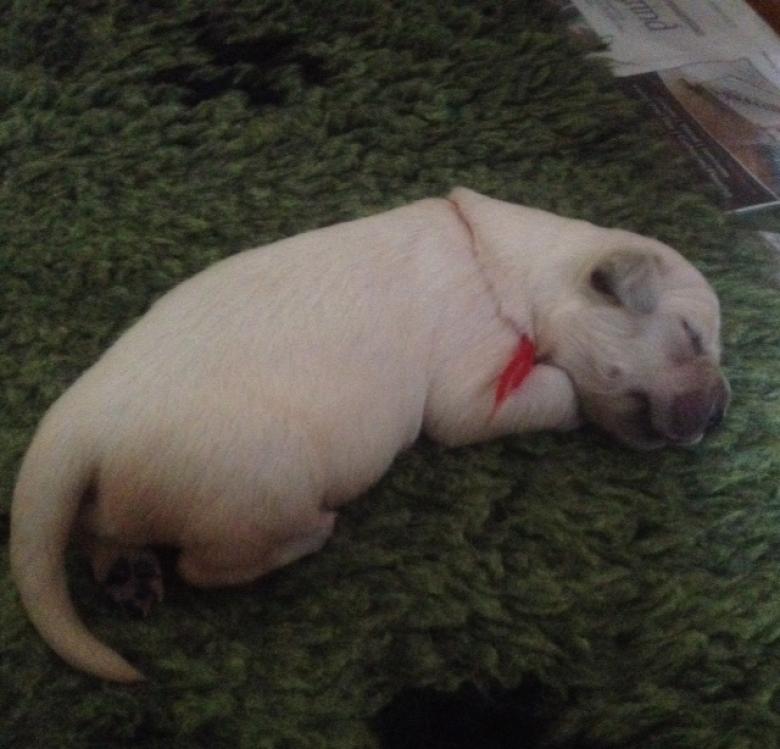 Close up of 1 of the puppies.
********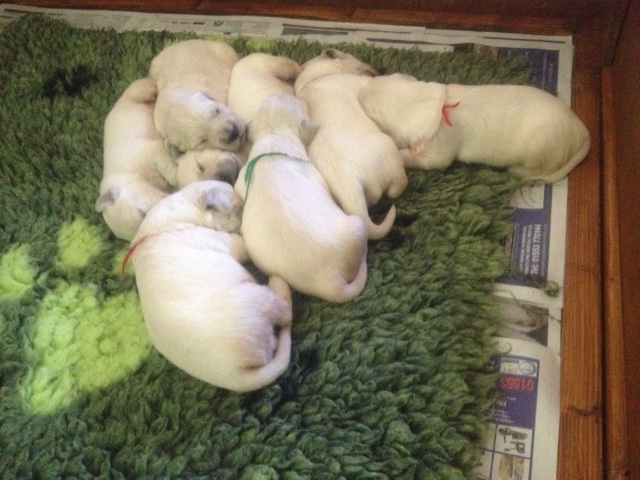 Puppies 11 days old today,
All growing well,
All around 1kg in weight now.
*********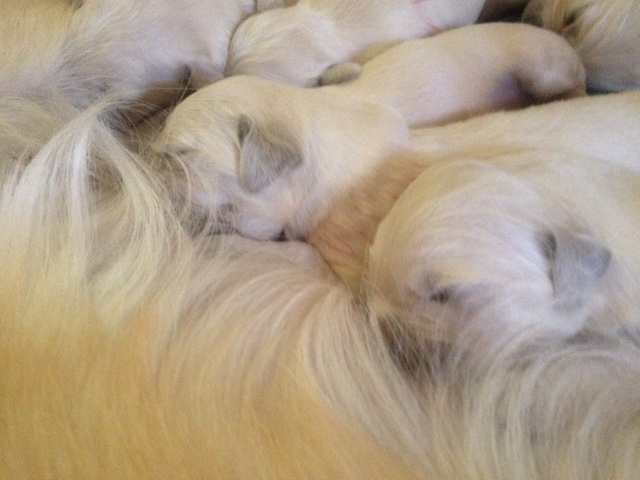 Close up of puppies feeding from Sophie.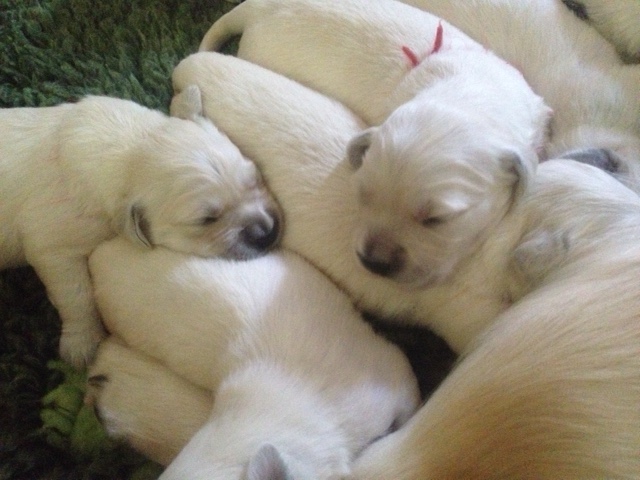 12 days old today,
Starting to open their eyes and move around
the whelping box.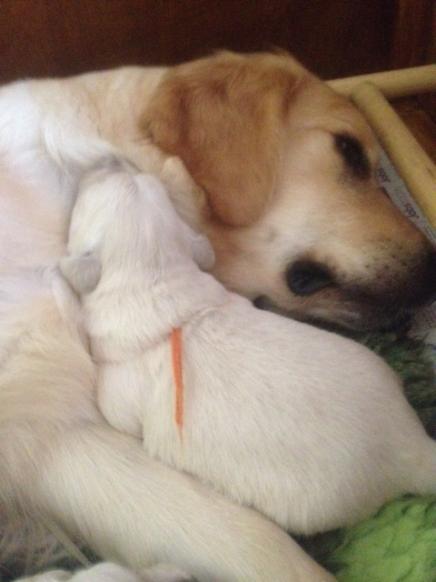 Just love this photo!
Sophie and Miss Orange.
*********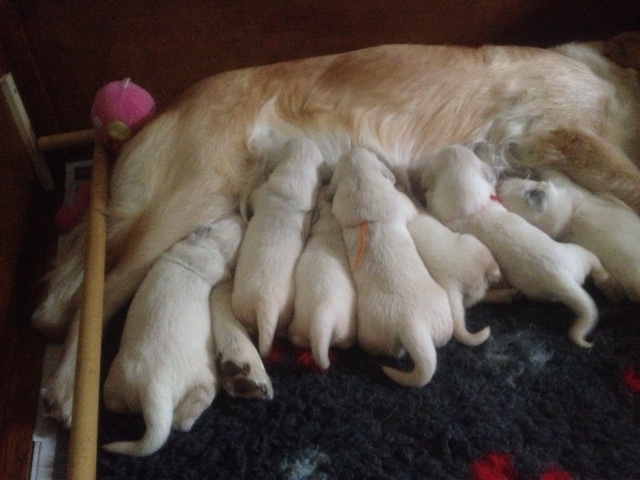 13 days old now.
not much room at the feeding bar!
*******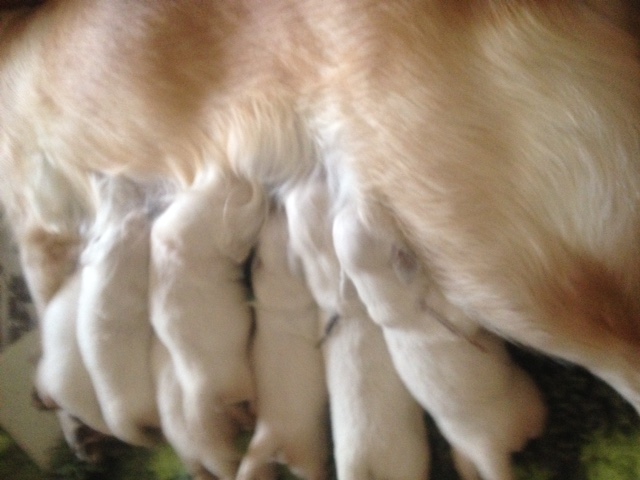 Close up view of puppies.
********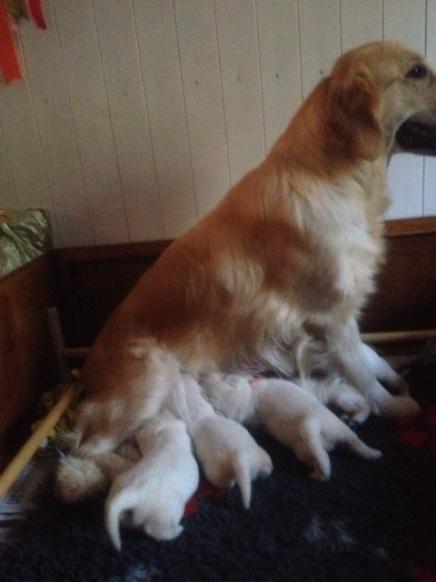 2 weeks old today,
growing well,
Sophie sometimes sits up to feed them now.
**********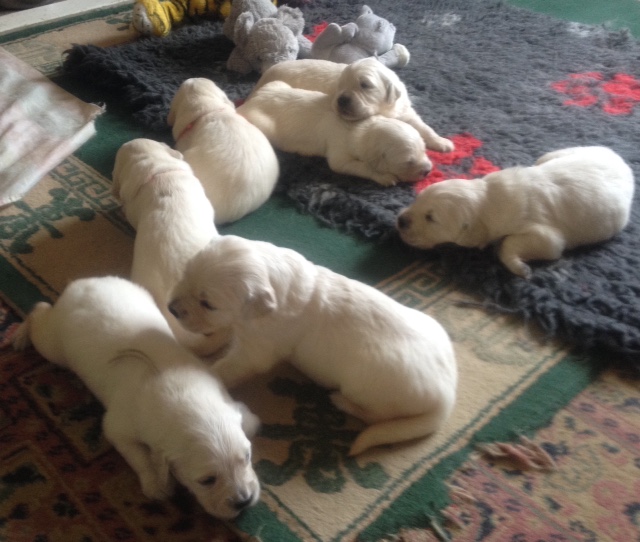 Looking and moving around on the carpet
while their box was being cleaned.
*********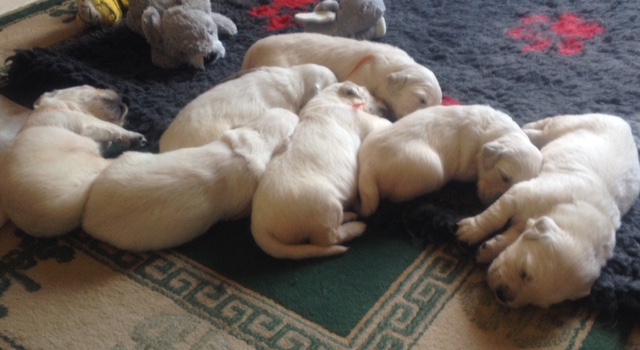 Asleep on the carpet.
Sophie and puppies have been wormed today.
**********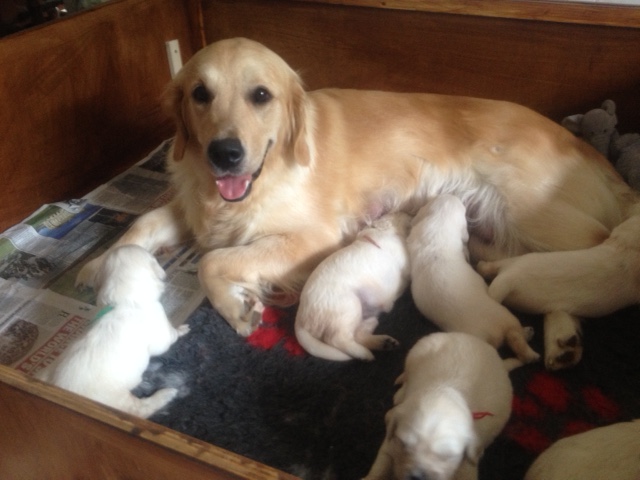 3 weeks old now,
getting very big, moving around and much
steadier on their feet.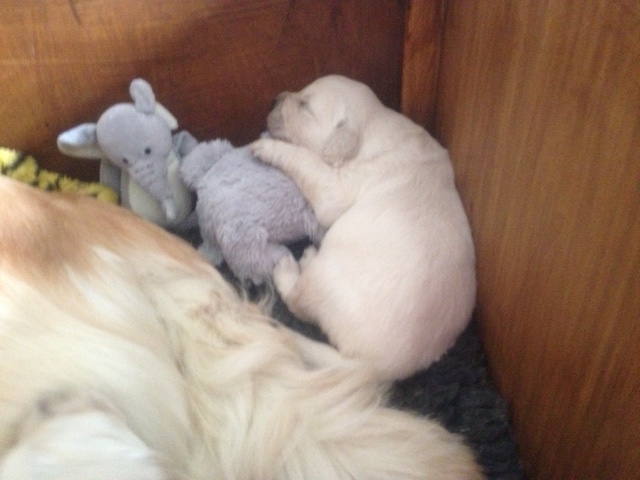 Toys have been put in the whelping box,
they like to rest their heads on
and cuddle up to.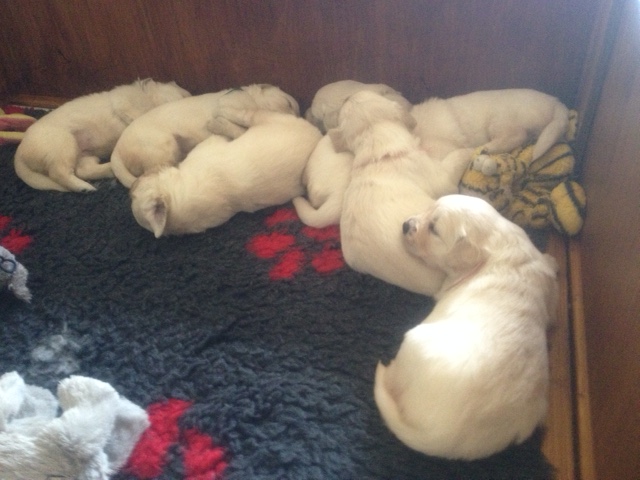 They take up more room in the box now,
Sophie has to squeeze in now,
so mostly sits up to feed them now.
*********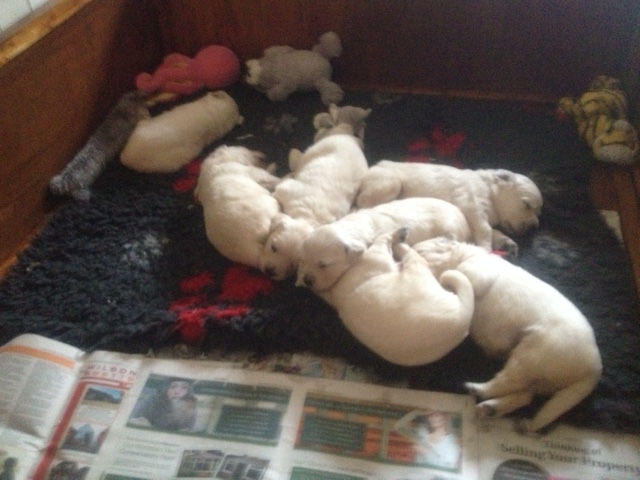 The pups are on 2 meals a day now,
but still feed from Sophie.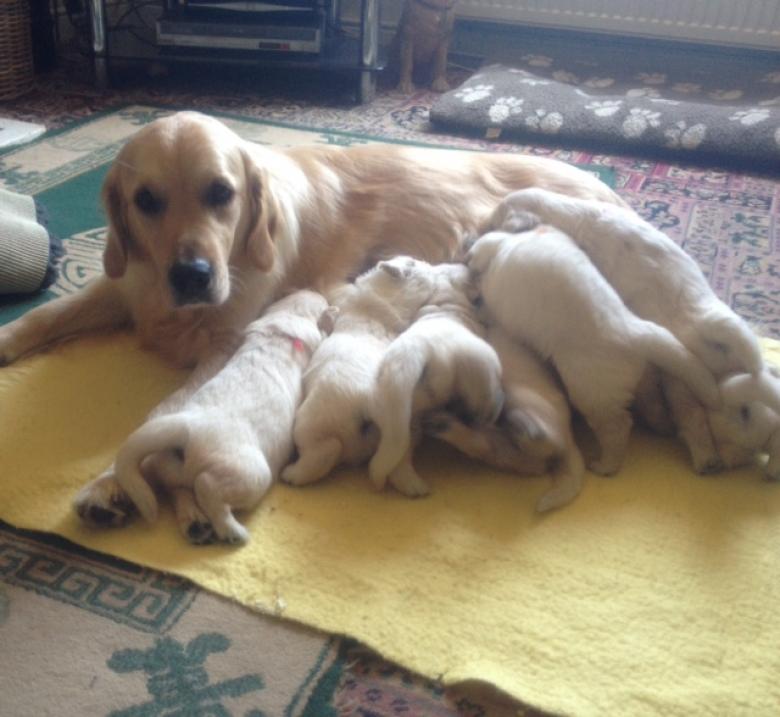 The pups were on the floor as I was cleaning
the whelping box, turned around to find this
lovely picture!
*********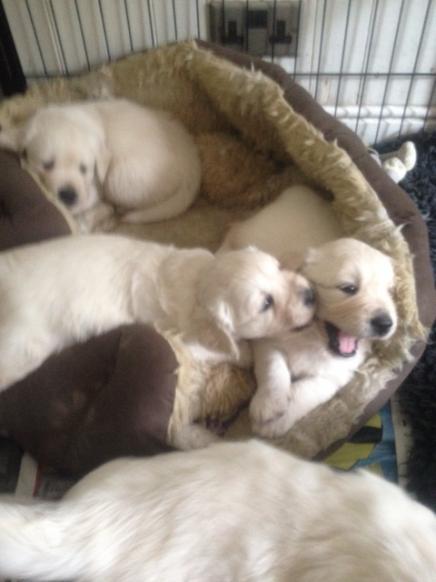 The pups spend a lot of time playing now,
They have been wormed for
the 2nd time now.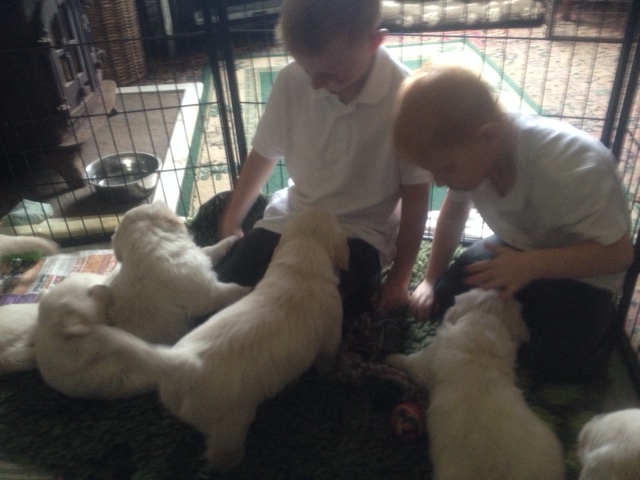 My 2 Grandson's have visited us,
love the puppies!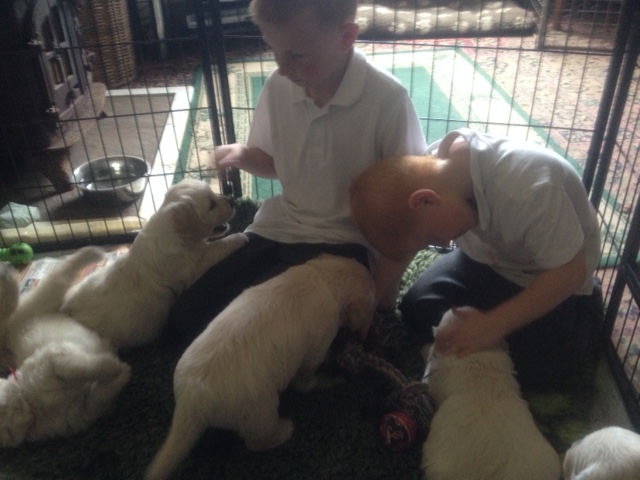 As you can see the puppies love
the boys as much as the boys love them.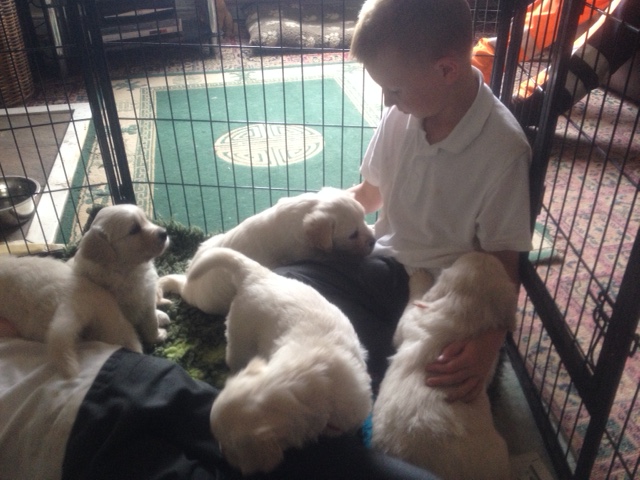 They are very gentle with them,
and love to help choose their names.
***********