Diary 2014
*******
31/08/2014
Leagrove Zakynthos from Harry's 1st litter
wins Best Bitch Puppy G/Retriever (27 entries) at
City of Birmingham Championship Show,
and qualifies for Cruft's 2015.
(We are so proud of you Zante.)
Well done!
02/08/2014
Voldene Ryker and Voldene Wispa
have their Eyes tested, and are both Clear.
08/06/2014
Denmarella Follow The Sun, wins his 1st Challenge
Certificate and Best of Breed!
at Three Counties Championship show.
well done Josie and Lloydy.
17/04/2014
Elsa,( Voldene Wispa) Archie ( Voldene Ryker)
and Bella (Voldene Belle Star)
have all been tested for PRA 1 & 2
and are all CLEAR.
**********
23/03/2014
Eastern Counties Golden Retriever Club
Open Show.
Judge: Mrs. Christine Cooke.
Voldene Ryker
V.H.C. Yearling Dog
3rd Undergraduate Dog
Voldene Paduan
2nd Graduate Dog
************
16/03/2014
South Western Golden Retriever Club
Championship Show.
Dog Judge: Mrs S. Lane.
Voldene Ryker
3rd Undergraduate.
Voldene Paduan
Res. Graduate.
*******
09/03/2014
CRUFT'S DOG SHOW
Dog Judge: Mrs J. Barrow.
Voldene Ryker
RES. Undergraduate Dog.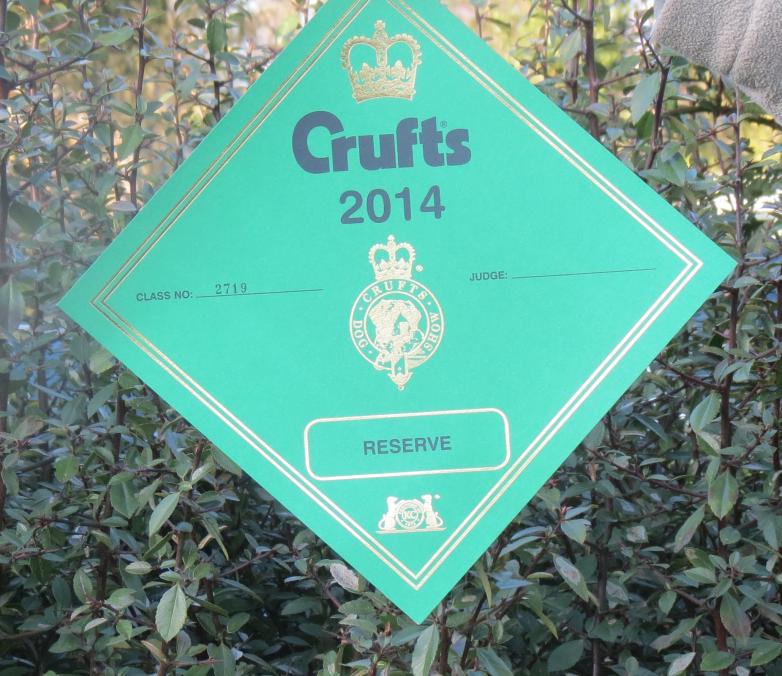 *********
19/01/2014
Manchester Championship Show
Dog Judge: Mrs.E. Pope.
Voldene Paduan
3rd Graduate Dog.
*********