Voldene Ryker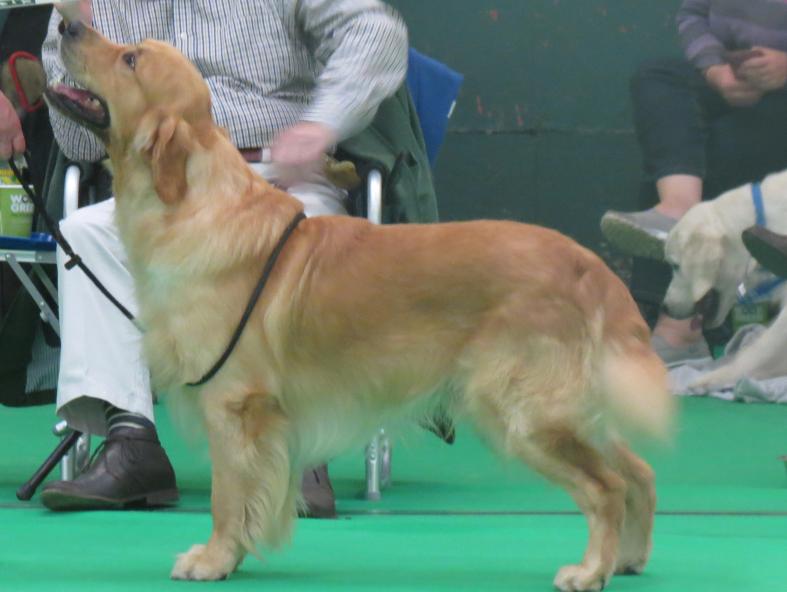 Archie.
2.5 Years old.
********
Hip Score 3-4=7.
Elbows Score 0.
Eye Cert. dated 16/07/2016
including Gonioscopy.
DNA Tested for PRA 1&2 CLEAR.
Heart Tested CLEAR.
************
These are his show reports:
Northern Golden Retriever Ass. 05/10/13
16 months old ,gold coated dog, lovely expression, well off for bone,
upper arm and layback of shoulder, short coupled, short rear pasterns,
happy boy, moved well. Jacquie Smallcombe.
*********
Golden Retriever Club of Wales Championship Show.
16/12/13.
Short coupled, deep body,good length of upper arm,
reachy neck into well laid shoulders, level back,
stifles bent, well balanced head, good movement.  Ruth Weightman.
*********
Boston & District Championship Show. 11/01/13
Gorgeous head with gentle expression,good pigment,
excellent shoulder placement & upper arm,
neat feet, good rear angultion, level topline,
nice happy disposition, moved free and steady around
the ring. Best Dog Puppy.  Pauline Armstrong.
*********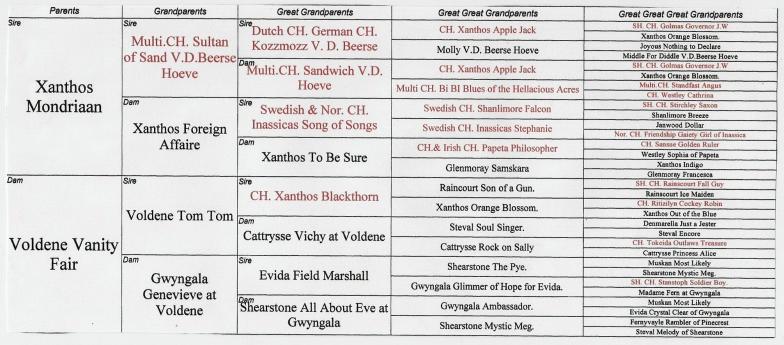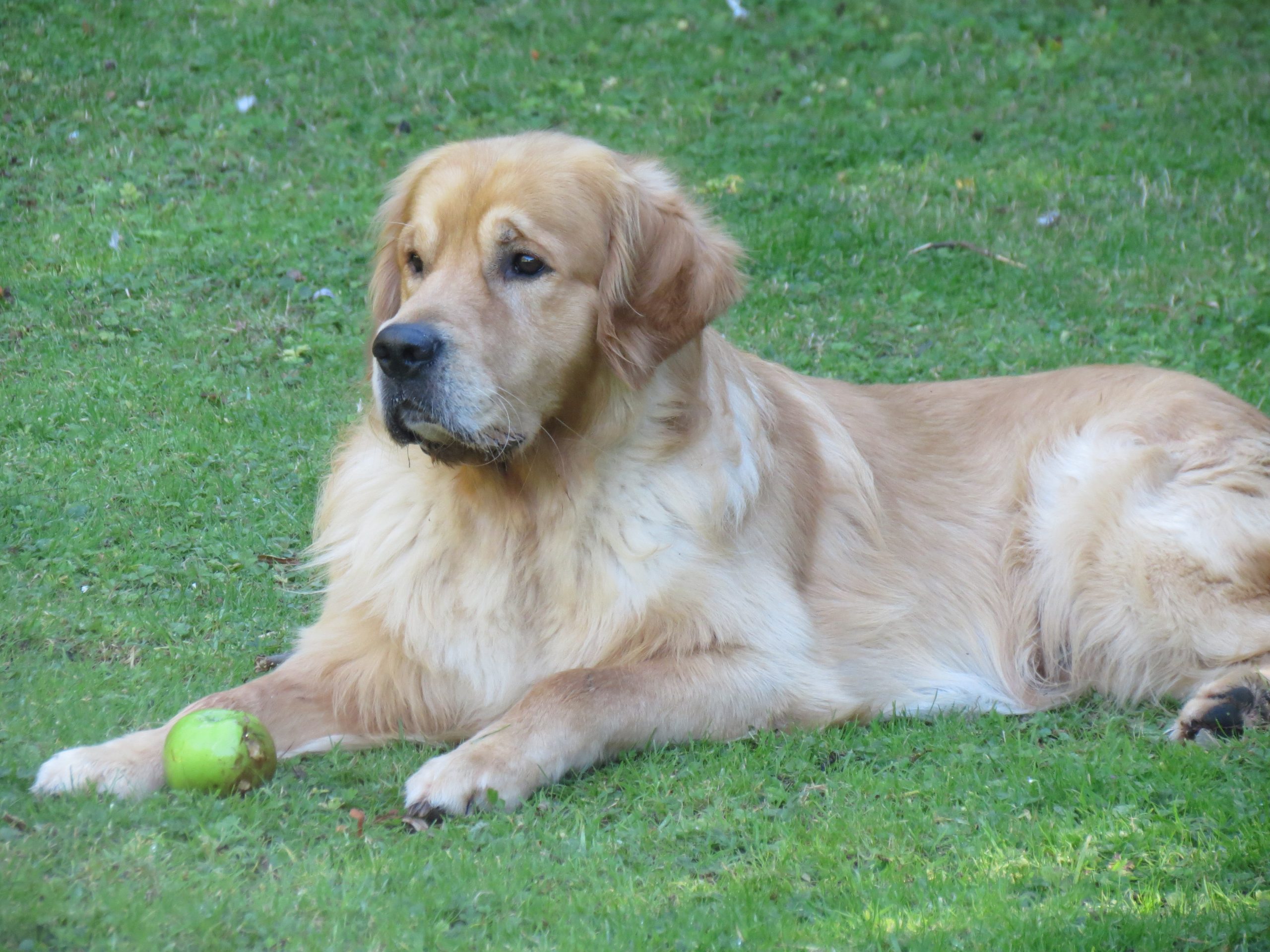 Archie on our field,
Summer '15.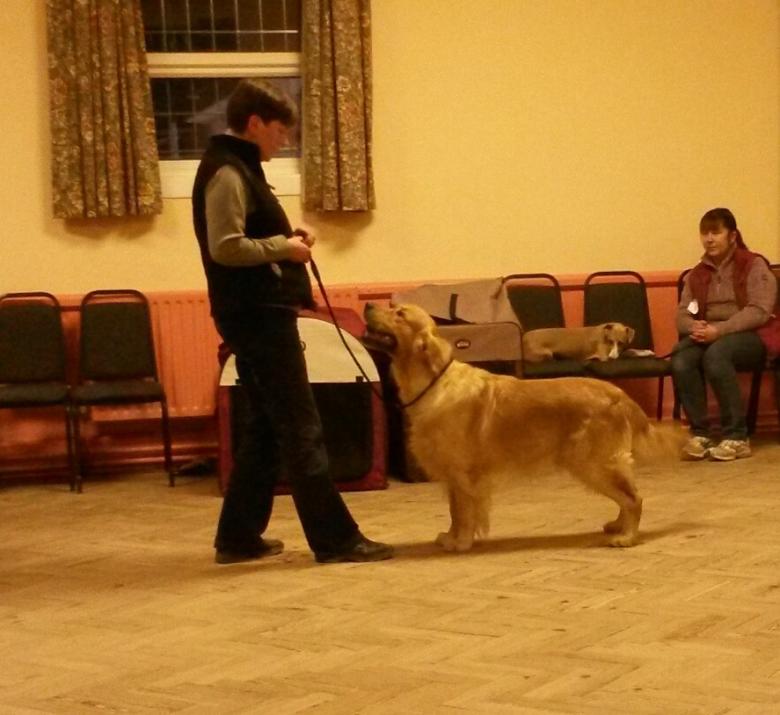 Archie winning Best Adult Dog and Res. Best in Show
at ring-craft. 10/02/15
********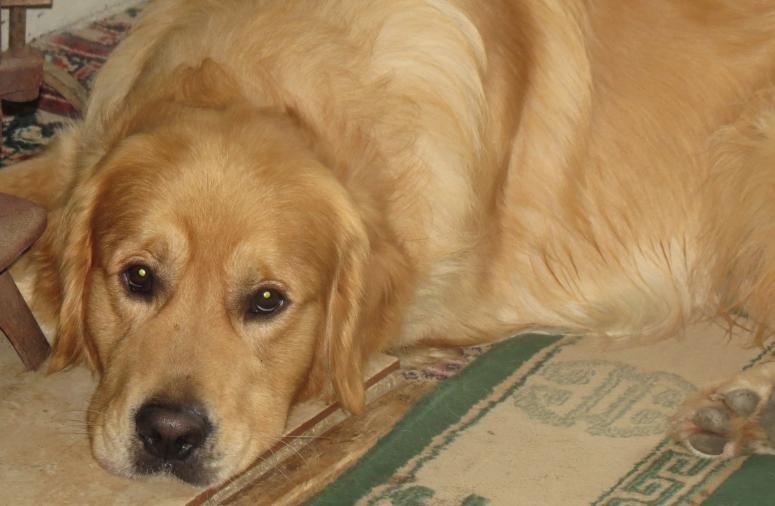 Archie
September 2013.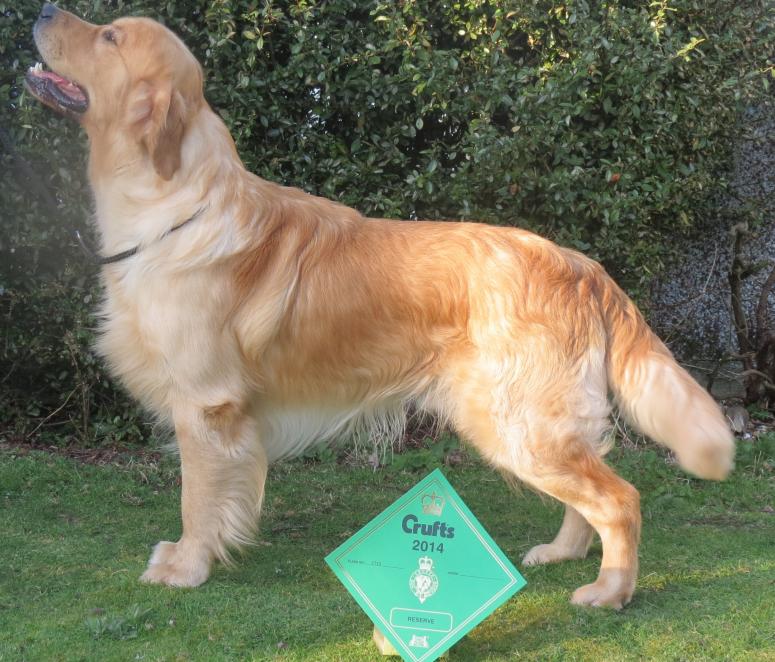 Archie gained a Res. in Undergraduate Dog
at CRUFT's 2014.
(25 in Class).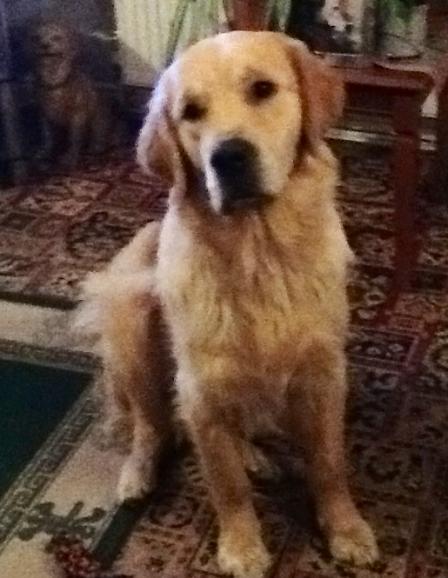 Archie at  home (11 months old).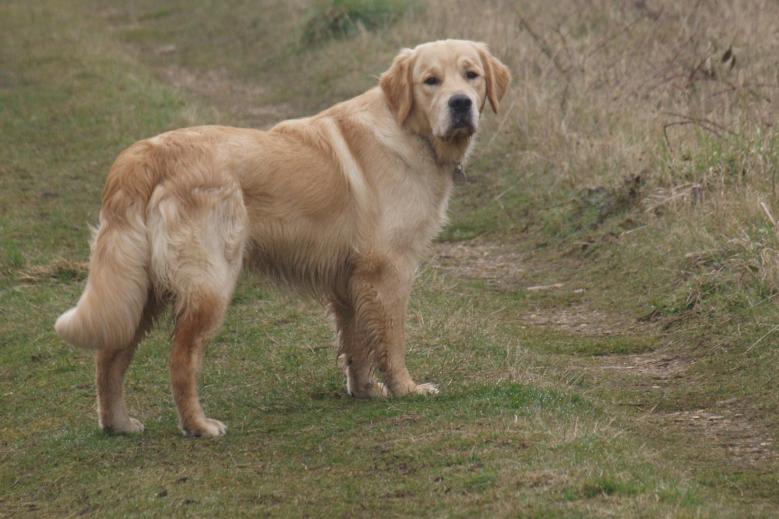 Archie at 10 months old.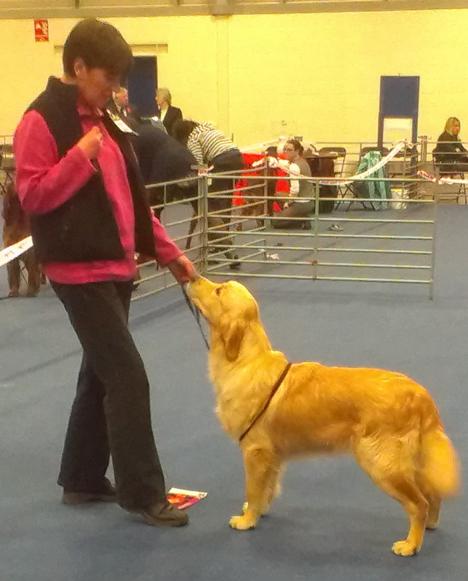 Here at Boston Championship Show. ( Jan '13)
He went on to be awarded Best Dog Puppy, G/Ret.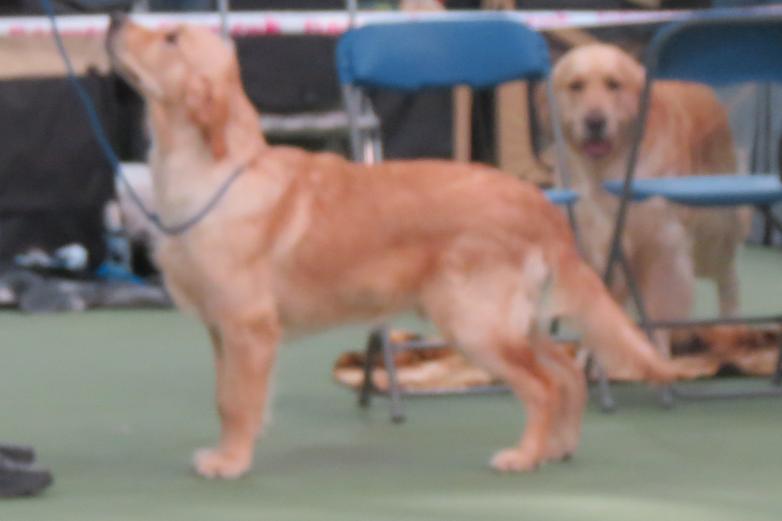 Archie at a Show,

He like to stand and wag his tail.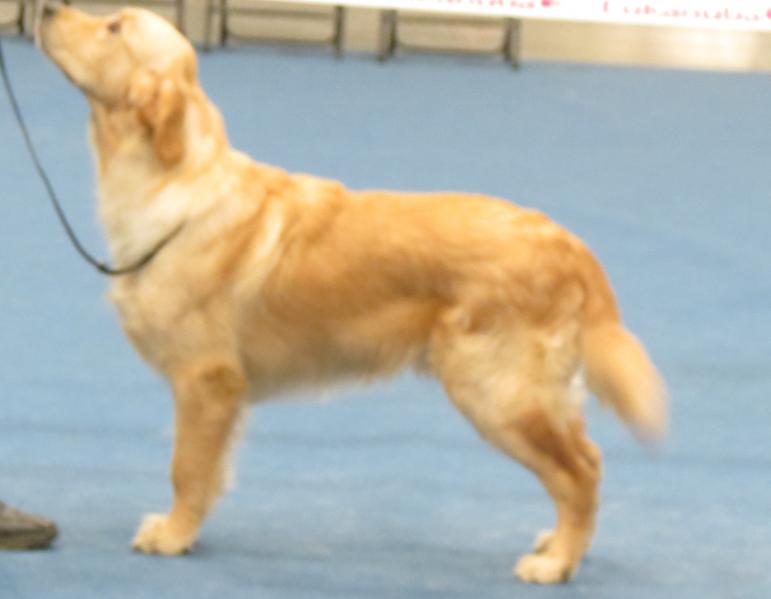 Archie winning Best Puppy Dog and Reserve Best G/Ret Puppy
at Boston Championship Show.

He has now Qualified for CRUFT'S 2014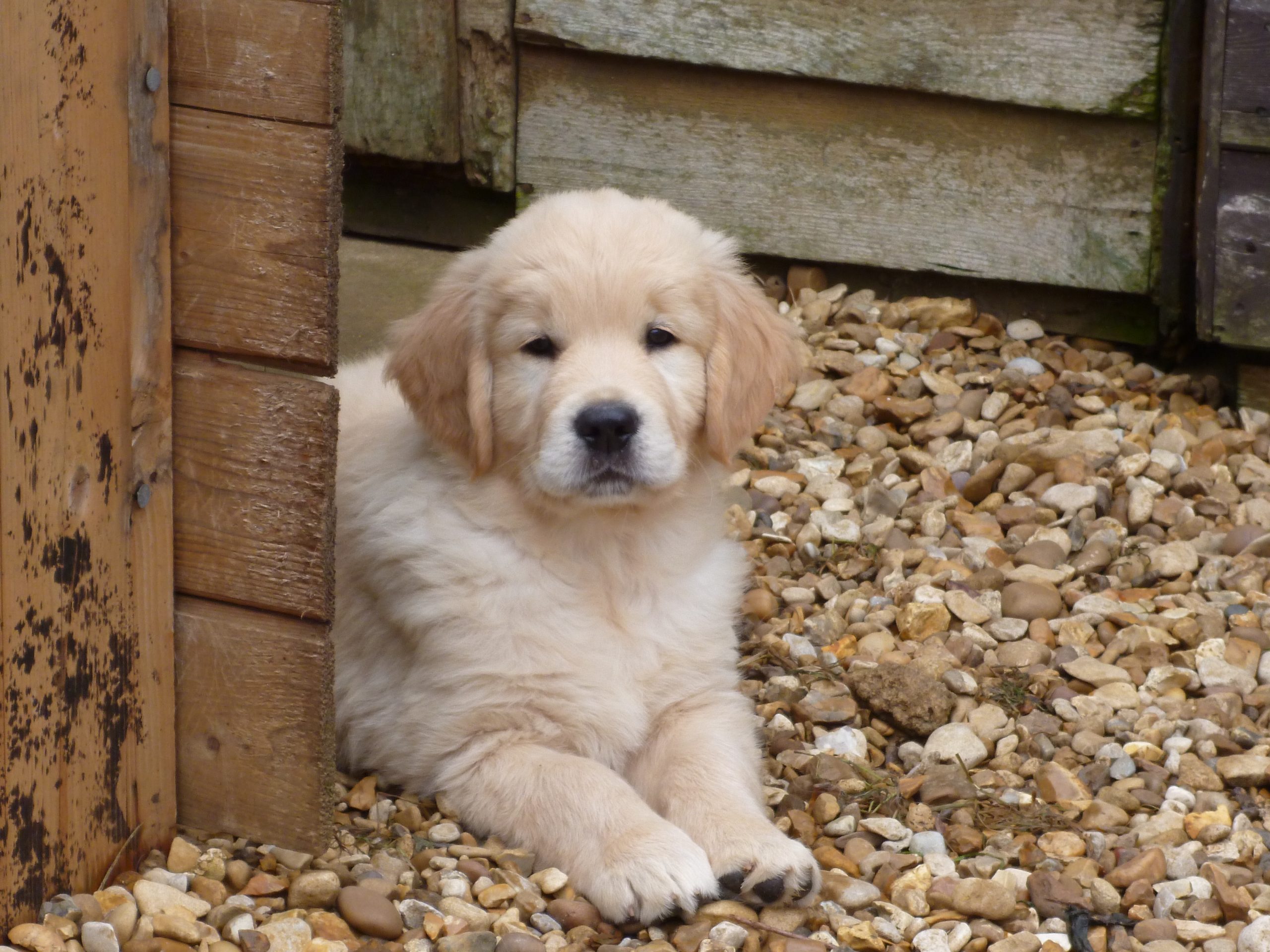 Posing in the garden, showing his lovely head.
(8 weeks old.)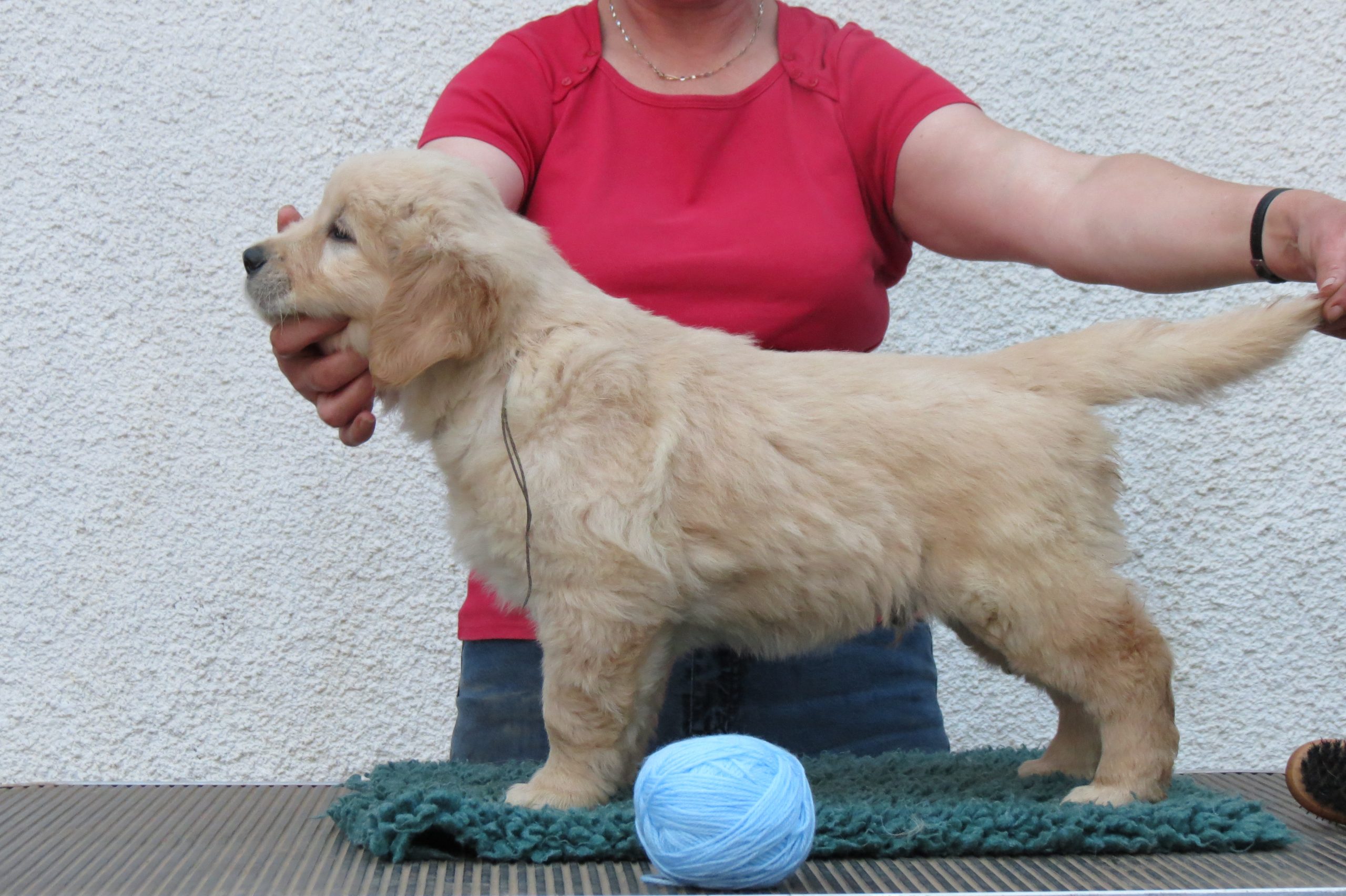 Archie standing at 7 weeks old.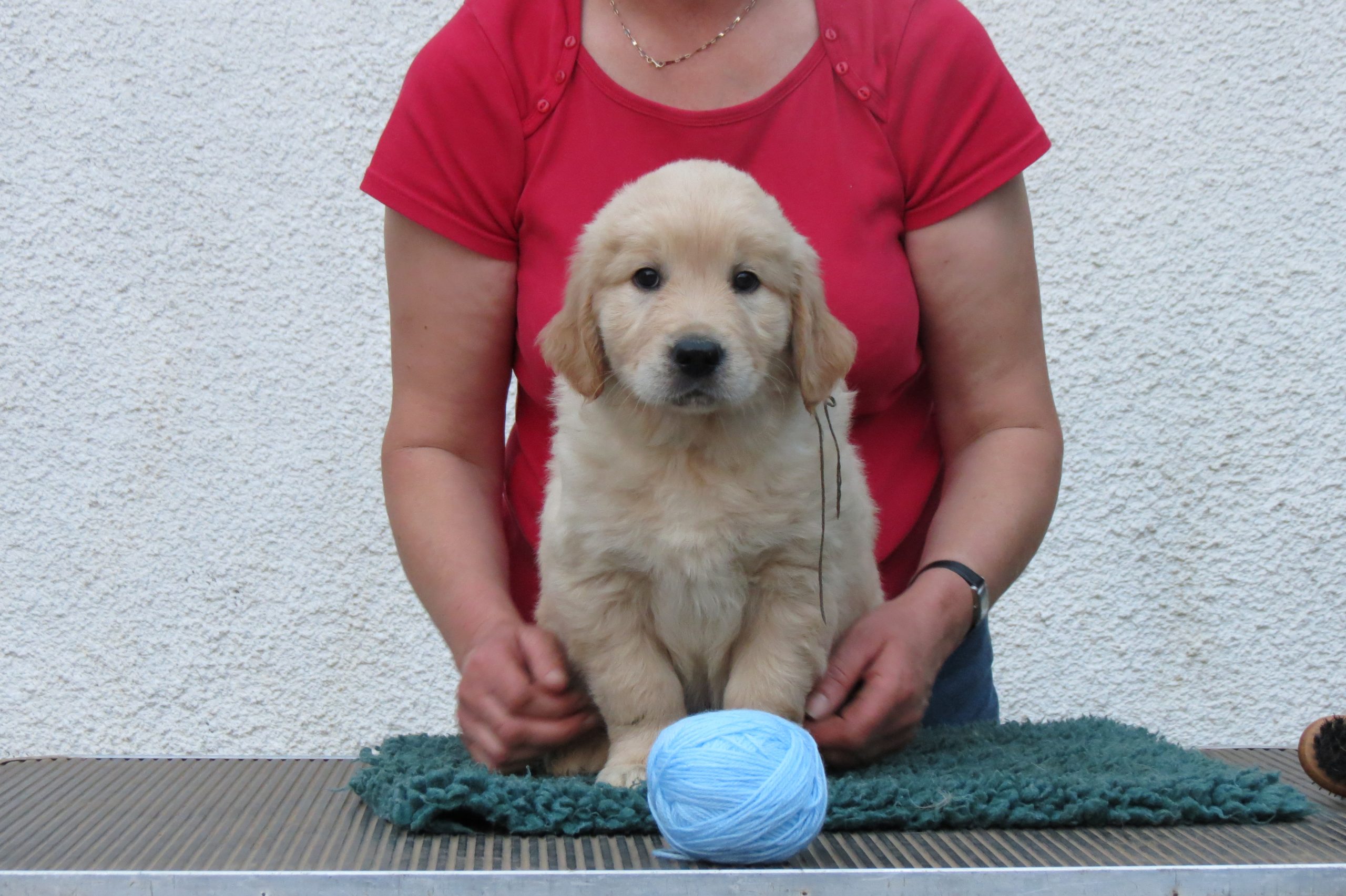 Archie's head at 7 weeks old.