Voldene Solar Star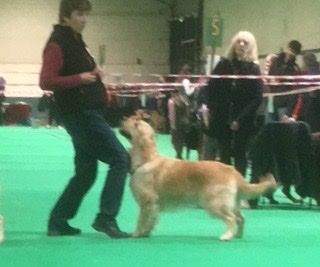 Hips Score 4-4=8
Elbows 0-0
Eyes tested 30/10/2020
Heredity Clear PRA 1 & 2
Heart Tested Clear
**********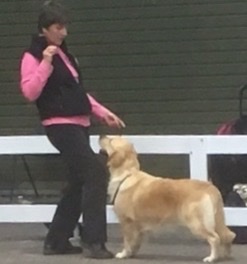 Sophie showing at Midland Counties Championship Show.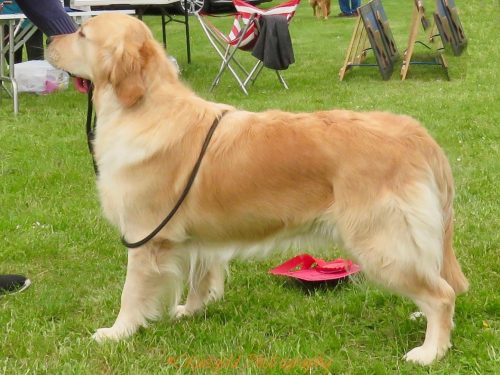 Sophie winning 1st Limit Bitch
at Eastern Counties Golden Retriever Club Show.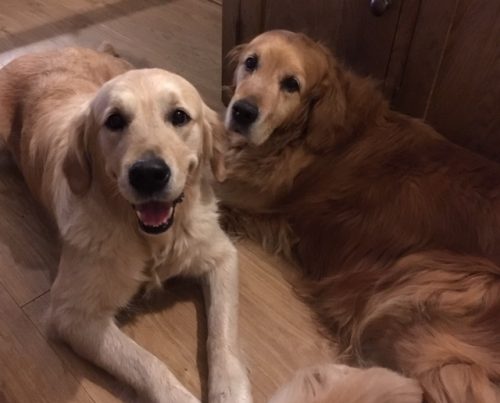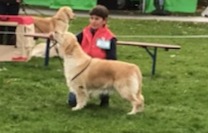 Sophie winning 1st in Post Graduate Bitch
at Gundog Society of Wales Championship Show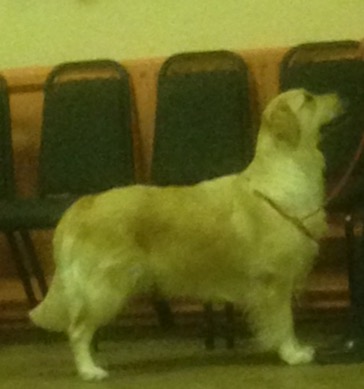 Sophie at ring-craft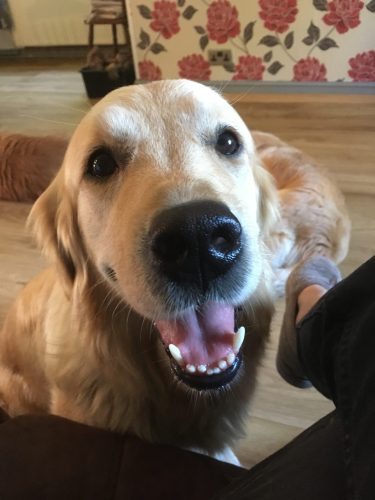 A head shot of my beautiful girl.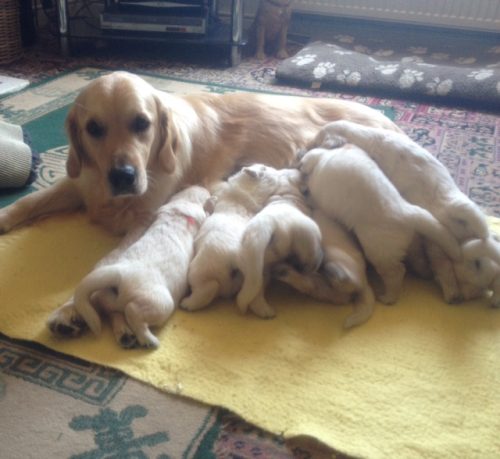 Sophie with one of his litter of puppies.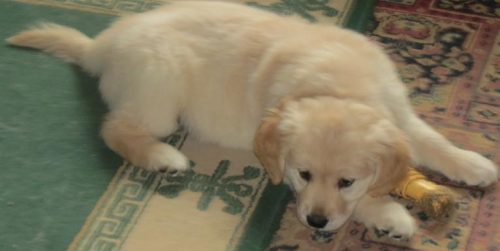 Sophie ar 8 weeks old.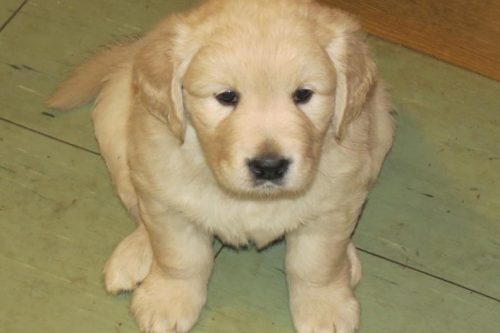 Sophie was Miss Pink in her litter.
She was a puppy I just had to keep,
with her excellent temperament I have never regretted
my decision,  she is one of my all time favourites!