Litters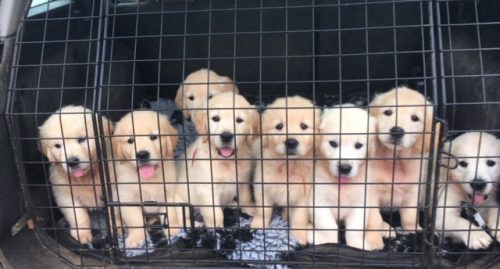 Puppies from a previous litter.
*********
I will be repeating Ruby's Litter again in the Beginning of next year.
Ruby should be in season in December,
Puppies should be ready to leave early Spring.
This combination has produced many gorgeous puppies, with lovely temperaments
very layback, biddable puppies with beautiful heads.
*********
Ruby health tests.
Current Eye Certificate. Hip Score 10. Elbows 0
PRA 1 &2 Hereditary Clear. Heart tested Clear.
to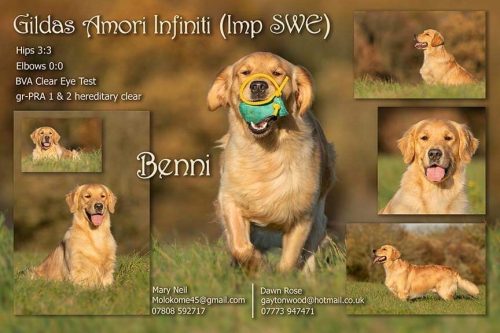 Both parents have excellent temperaments.
********
All Health Certificates are available here
for you to see, all copies go in our puppy packs.
***********
This will be a  repeat mating, which has been
very successful.
***************
Please look under Ruby's puppies for photo's of these puppies.
01553 768590.
voldenegoldenretrievers@gmail.com
We only breed from dogs that have been screened for the breed health problems and that are good temperament, all our dogs are family pets, who we enjoy and have fun showing them. They live in the house with us and are very much part of our family.
All our puppies are born and reared in our home and are well socialised used to the hustle and bustle of family life.
Puppies leave us at 7/8 weeks and are insured with a full puppy pack, a bag of food, worming cert.and copies of all parents health certs, mirco-chipped, and fully checked by our Vets. We do like to keep in touch with anyone who buys a puppy from us and we want to know how they are getting on
and we are always here for any advice that we can offer.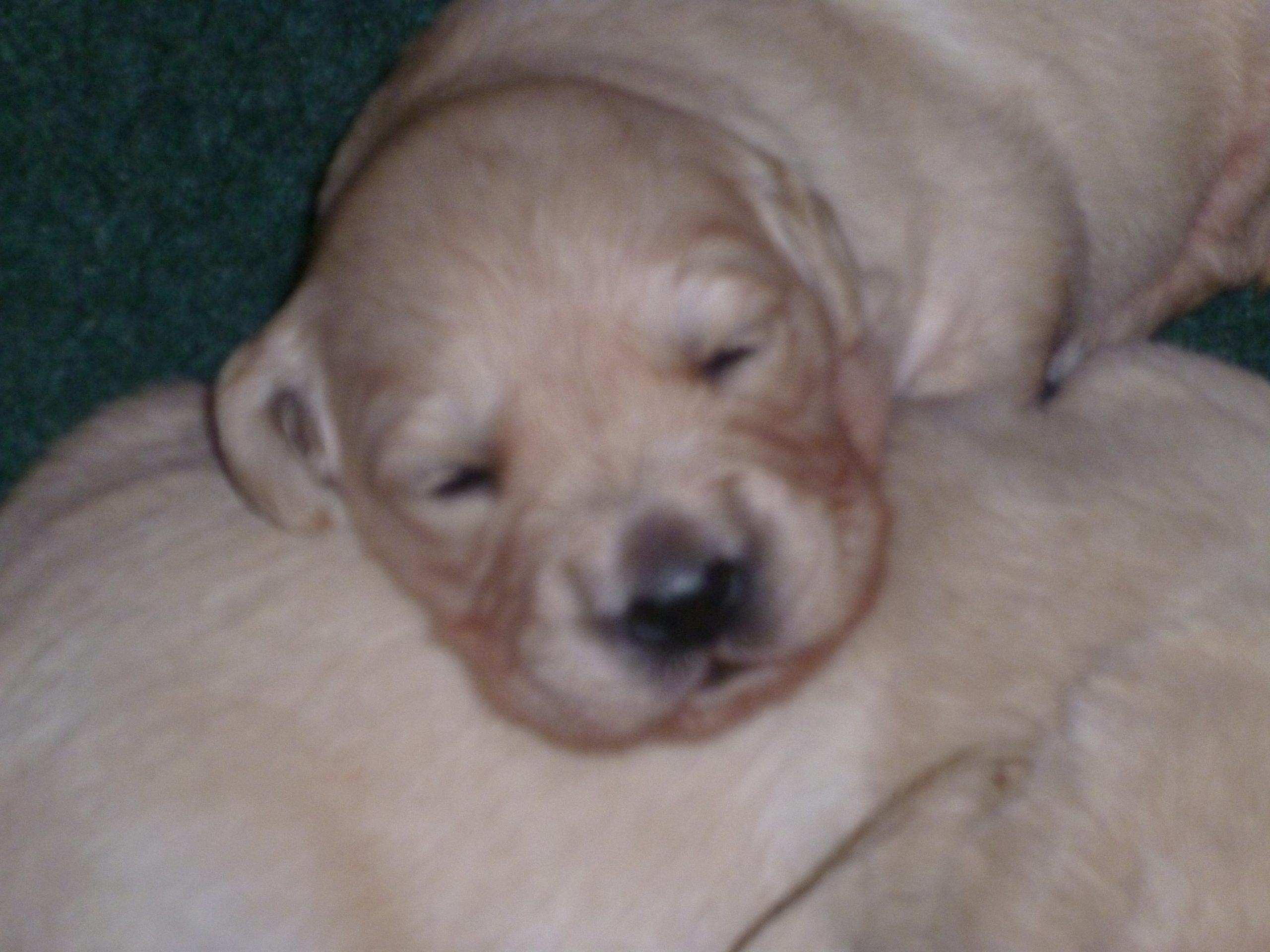 ***********************