Puppies
Keira had 3 Dogs and 4 Bitches born on 17th May 2012.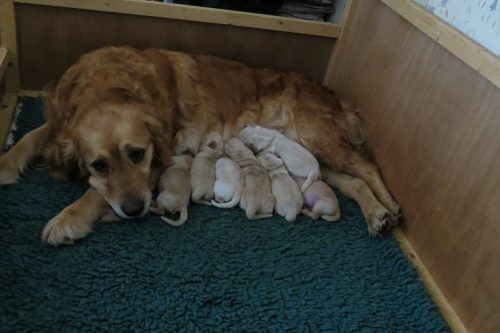 Keira's new born puppies.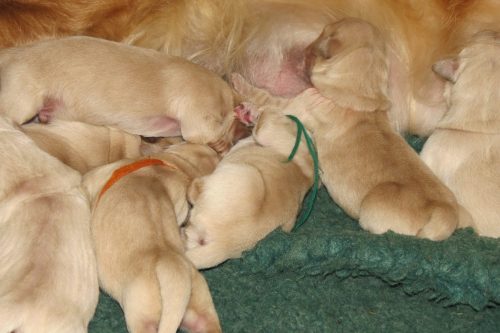 Close up view of puppies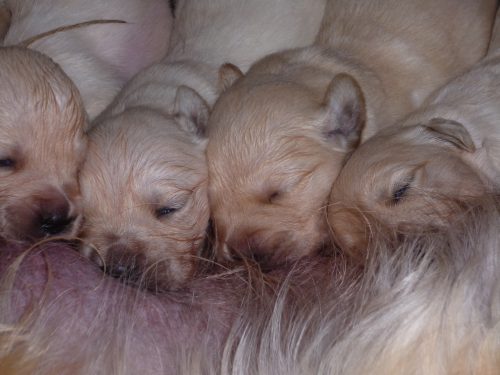 They have doubled their weight in a week,
we have put collars on them to identify  them.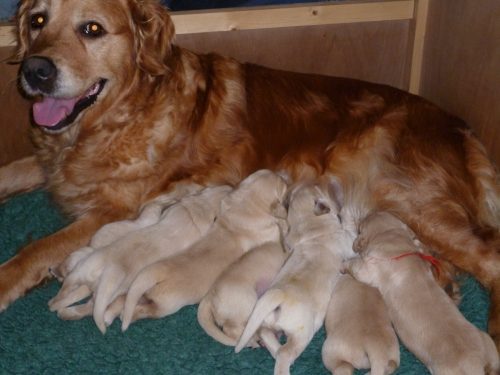 10 days old now much bigger, their eyes are starting to open.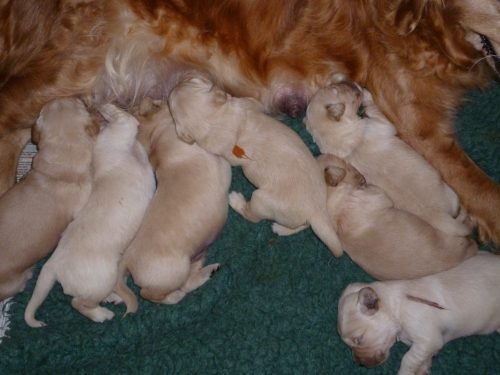 12 days old, moving around now and their eyes are now open.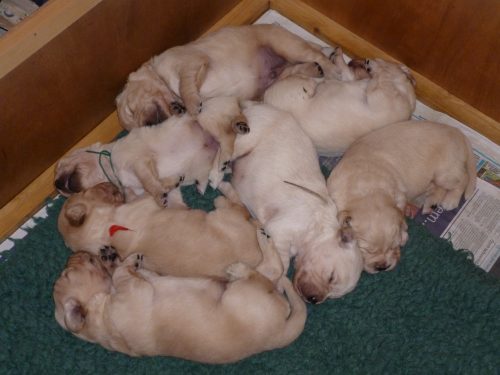 Keira spends more time away from them now, their colour
is starting to show, they still sleep much of the time.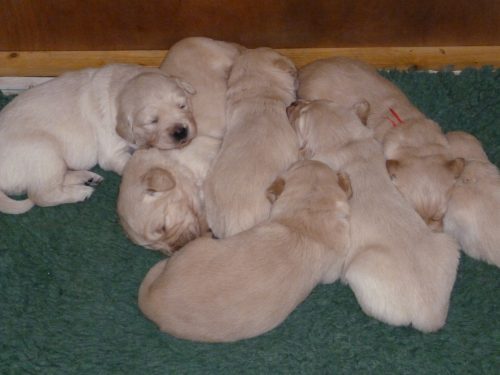 3 weeks old now, their heads are taking shape and their coats
are growing, they have been wormed for the first time.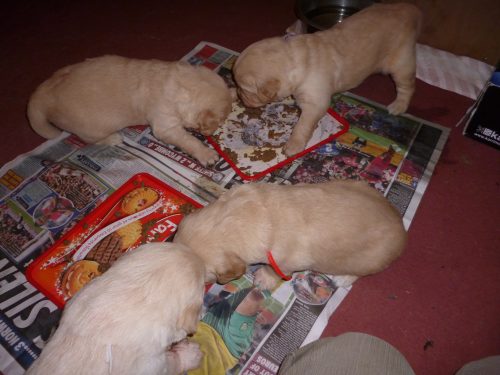 On Arden Grange puppy weaning food. I feed them on trays
at the start as they can be unsteady on their feet for a while.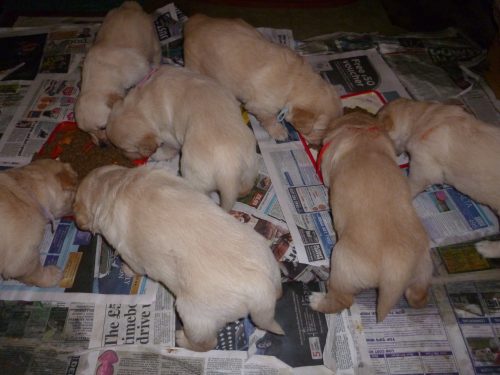 4 weeks old eating well, nice chunky puppies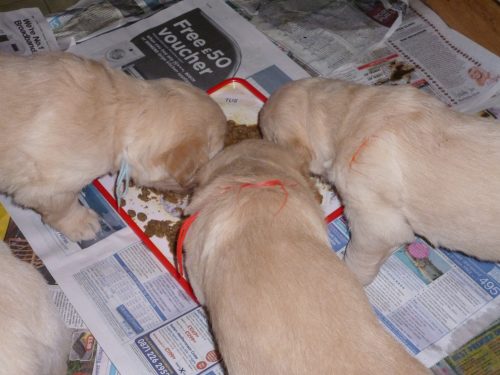 4.5 weeks, coats are looking lovely, stand and moving around
better now.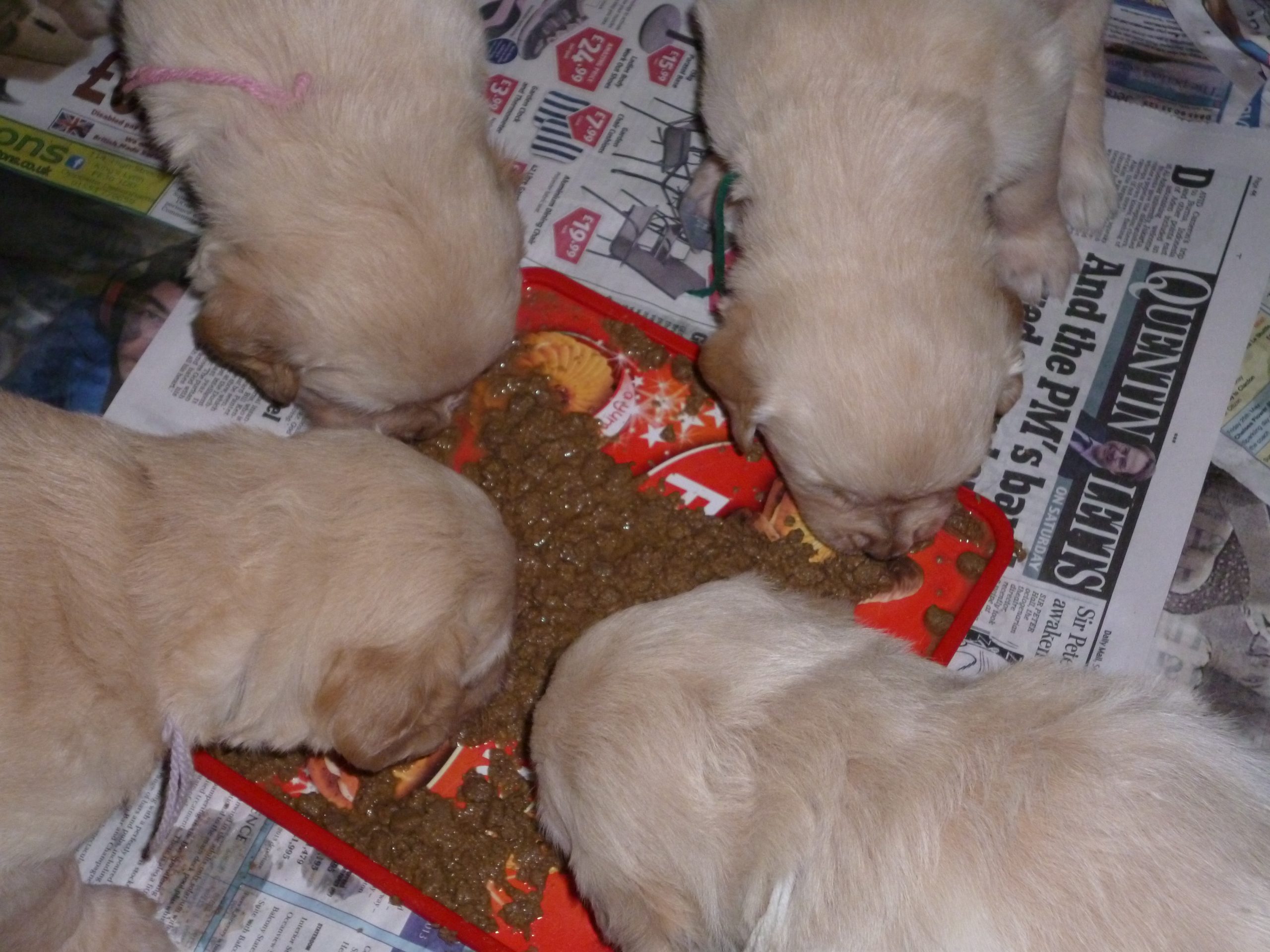 5 weeks old,and eating well,on 4 meals a day now,
they has been wormed for the 2nd time.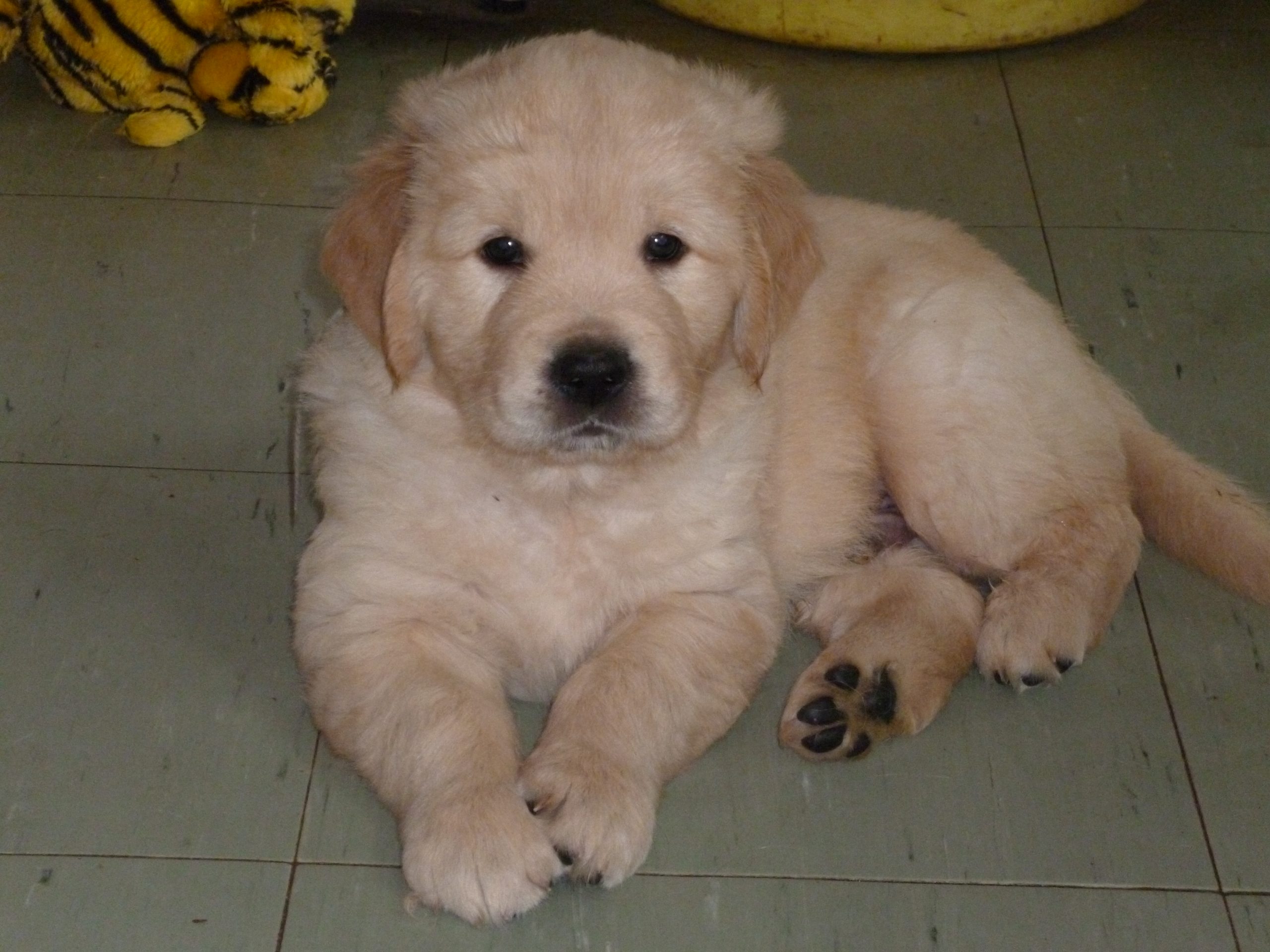 A dog puppy from this litter,showing his lovely head and colour.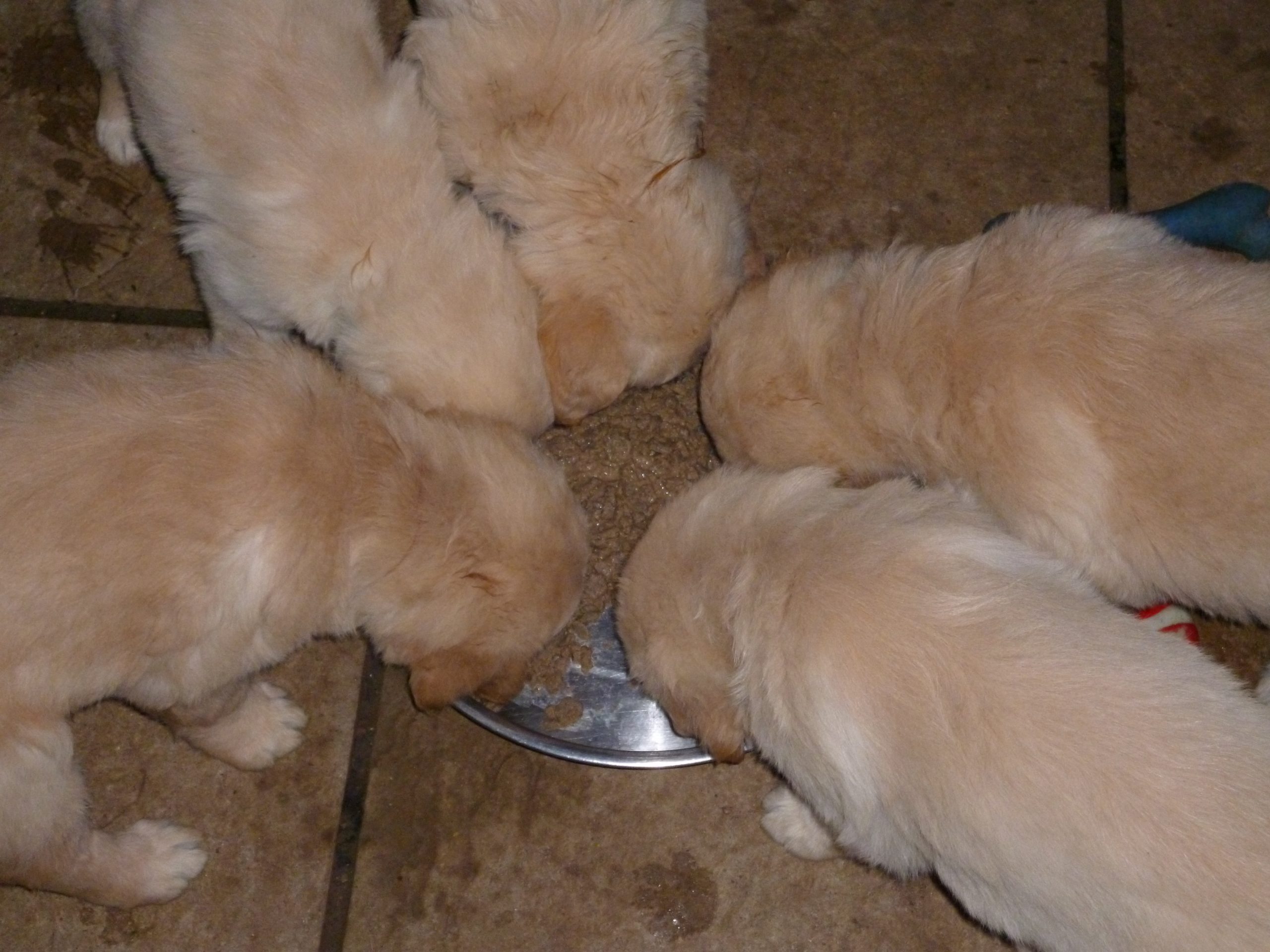 7 weeks old, the picture shows the different coat colours.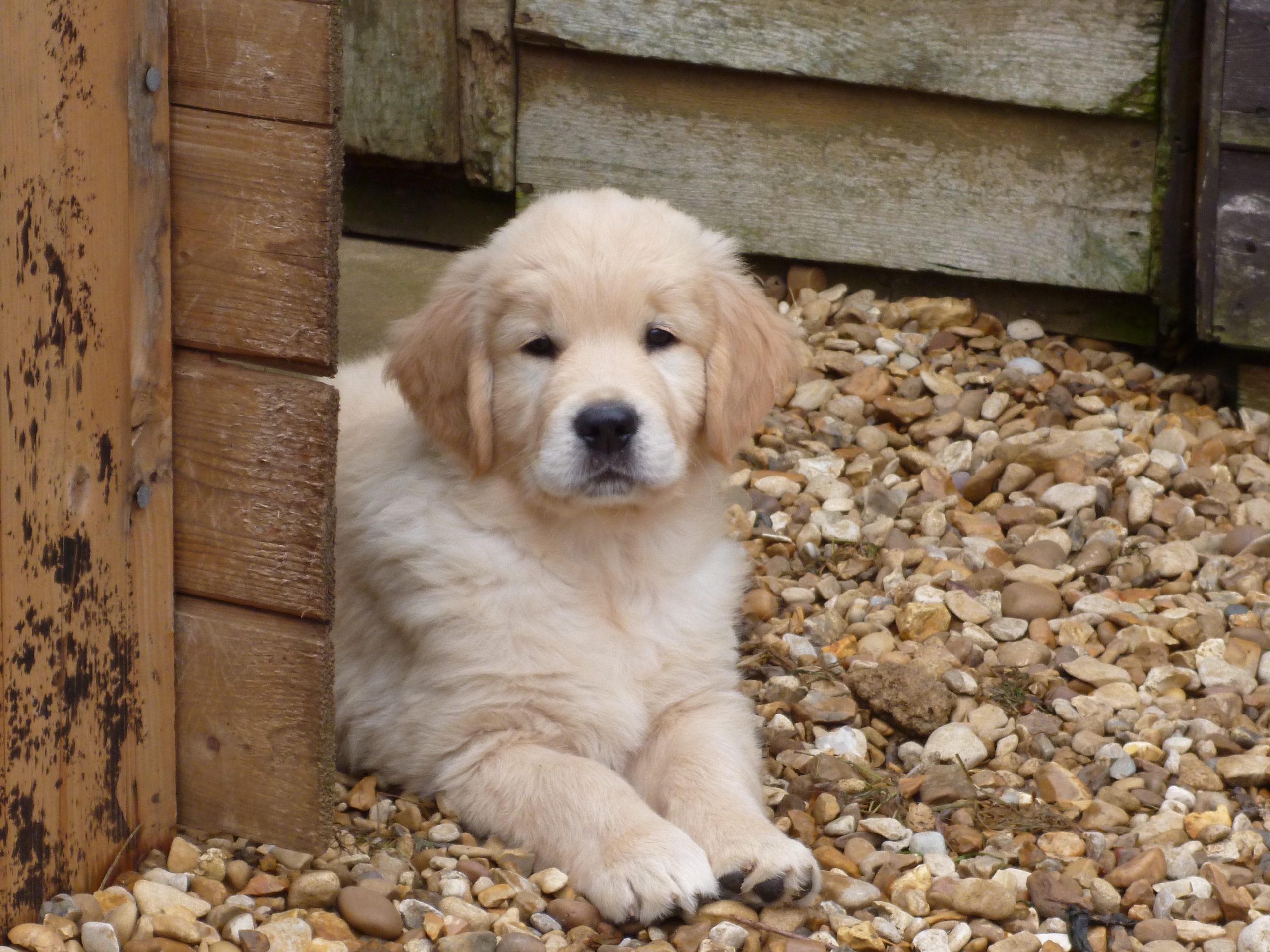 Archie the dog puppy we kept.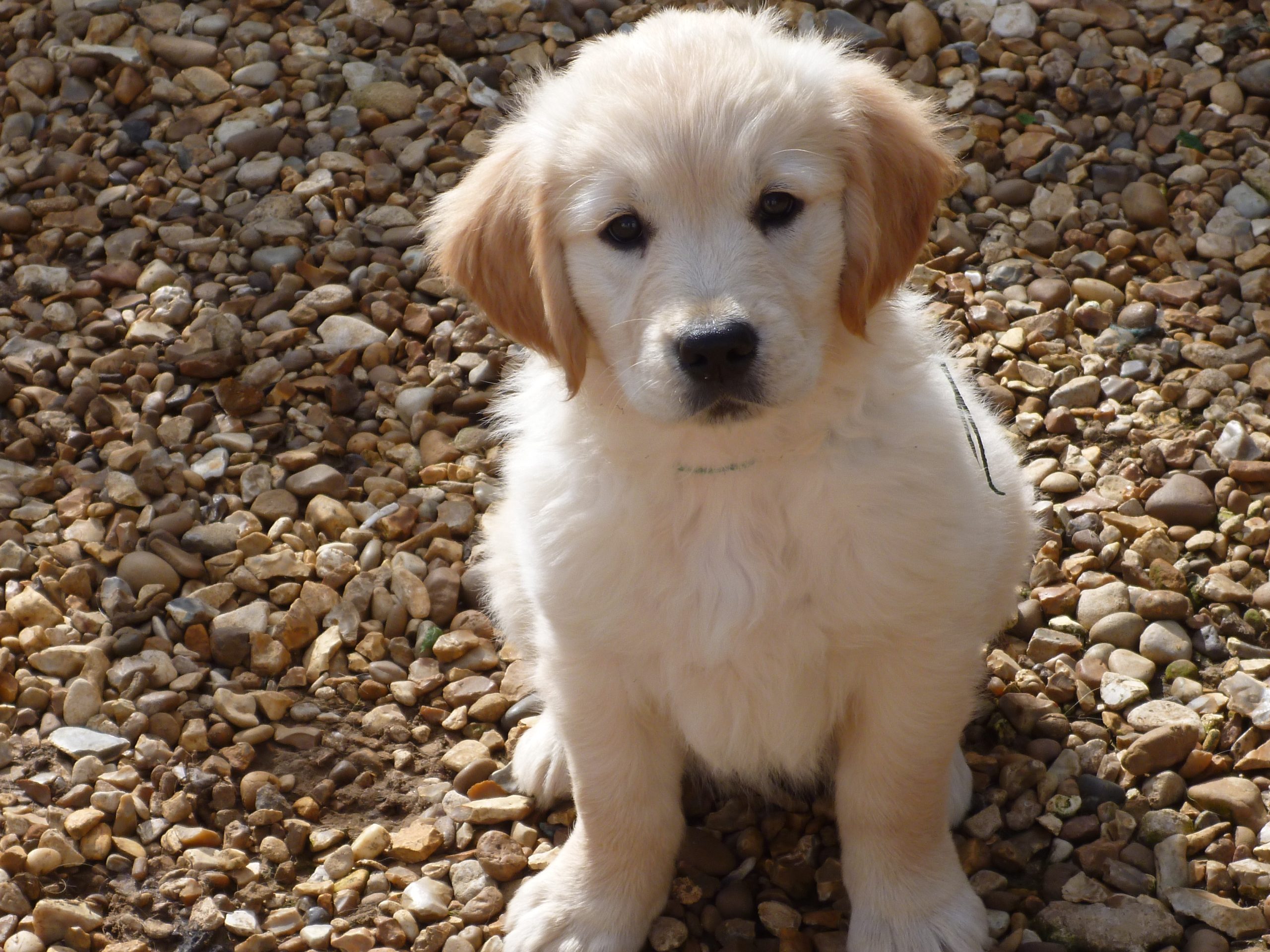 A sweet girl.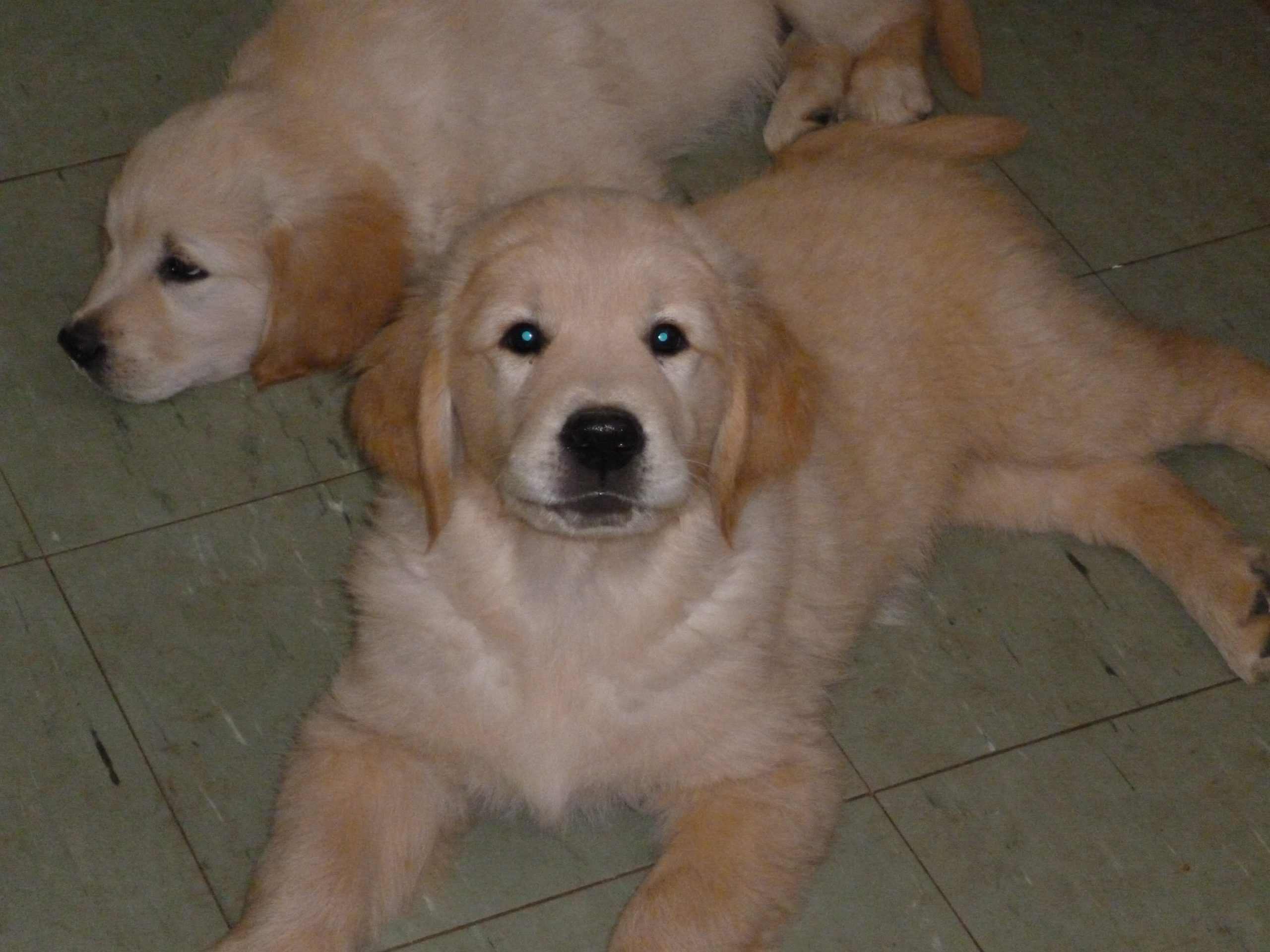 Another puppy from this litter.
*****************************