2023
19th March
Herts & Essex BorderCanine Society
Judge; Lara Williams
Willow – !st Special Yearling.
Pretty mid gold compact bitch which is balanced throughout, Good reach of neck into well laid shoulders.Good angulation front and rear.
Straight front leading to tight feet.Moved well with drive and holding her topline.
*******
1st April
Northern Golden Retriever Ass
Open Show
Judge; Paulina O'Gorman
Willow – VHC Yearling Bitch.
********
7th April
East Anglian Gundog Society
judge; Linda Cole
Willow – 3rd Graduate Bitch
*******
11th April
Norfolk & Norwich Canine Society
Open Show
Judge; Kate Keely
Willow -2nd Special Yearling
Pleasing young bitch, good shape and proportions with a well developed chest, moved well.
*******
13th May
Southern Golden Retriever Society
Championship  Show
Judge; Mrs. Jean Taylor
Willow – Res Graduate Bitch
*******
9th August
United Retriever Club Championship Show.
Judge: Sally Main.
Willow – 2nd Special Beginners Bitch.
Lovely girl, lovely head and expression, She had the darkest of pigment. Straight forelegs, good angulation fore and aft. Level topline, moved much better than in her last class which won her the place.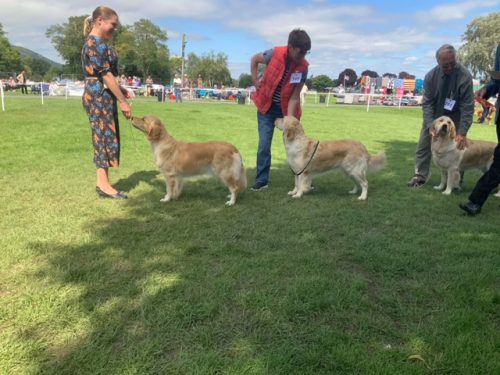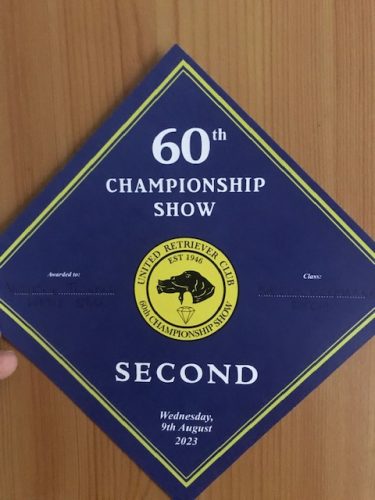 ********************