Ruby had her litter 4 days early.
It was larger than expected.
She had 4 bitches and 6 dogs.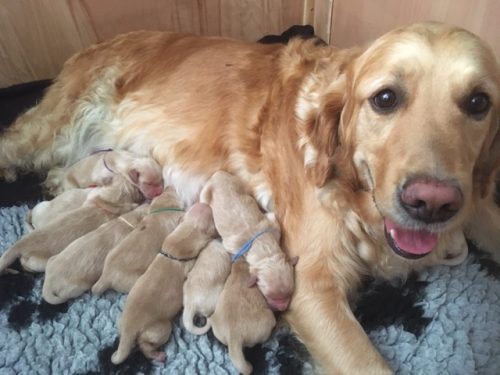 one day old puppies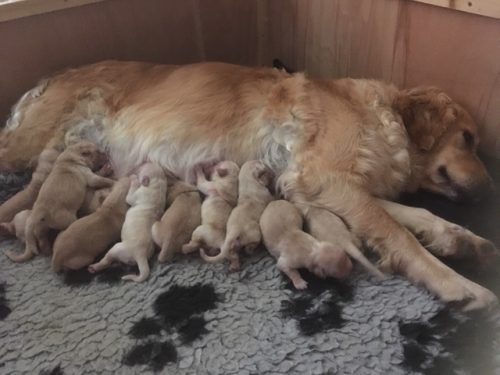 2 days old.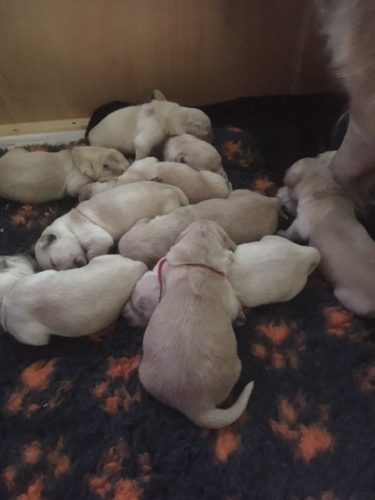 Puppies 1 week old now.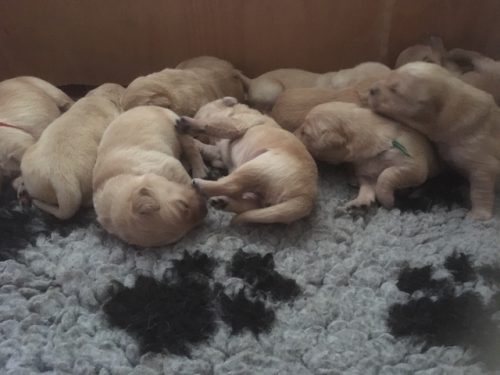 10 days old.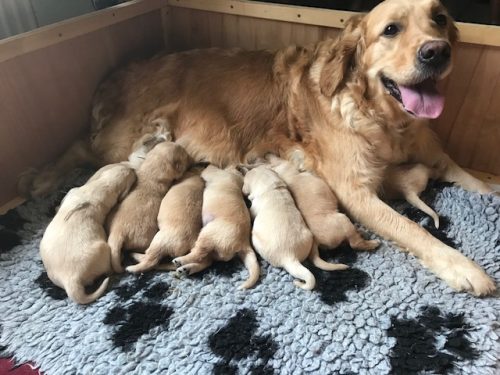 2 weeks old today,
They are getting chunky now, they have their eyes open, moving around now.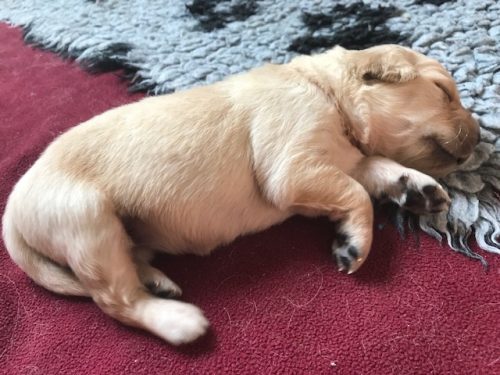 A puppy asleep.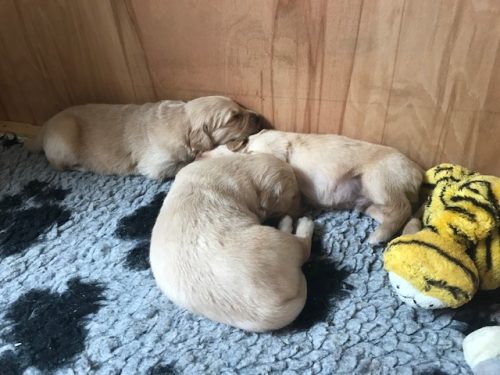 2 and a half weeks old now.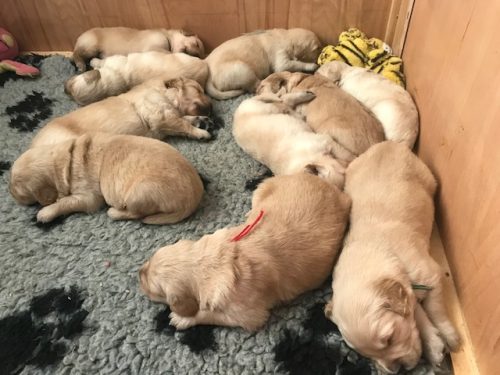 3 weeks old now, they have been wormed for the first time,
and have started on solid food.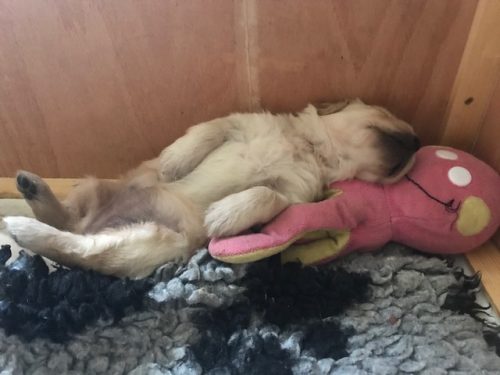 3 and a half weeks old now, eating well, but still feeding from Ruby.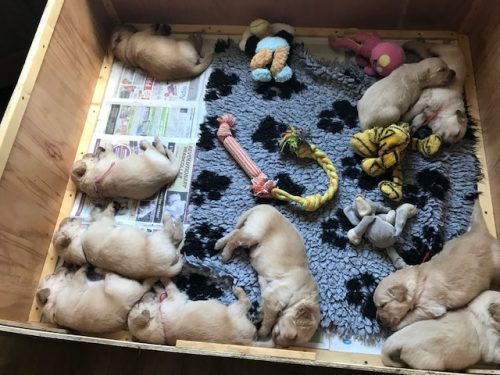 They are taking up a lot more room in the whelping box now.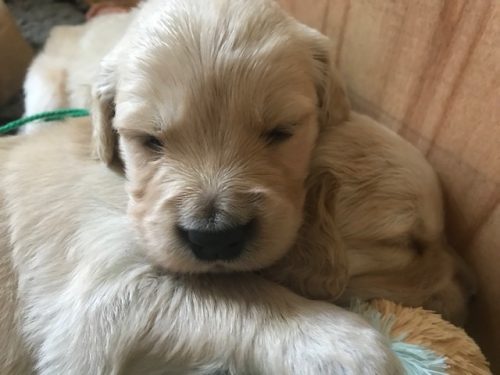 Mr. Green asleep.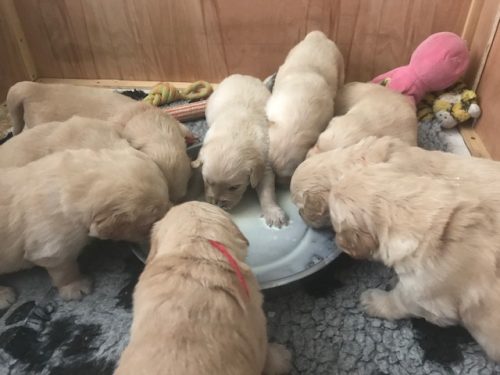 4 weeks old today, they are a lot more steady walking around, starting to play
together, love their food!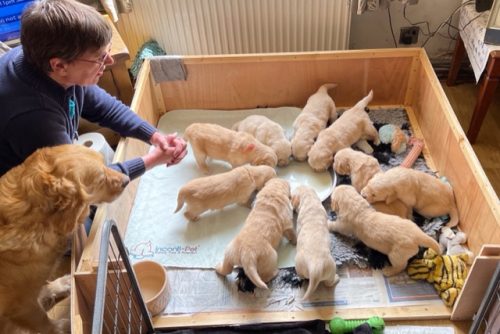 Ruby and myself watching them drinking their milk.
They are being fed 4 times a day now.
Extended their area today so have more room.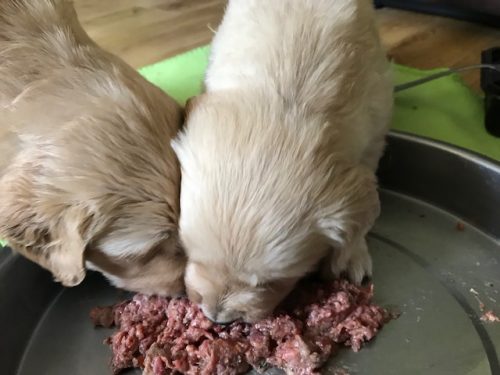 2 puppies having their dinner.
They are fed fresh meat, which they love!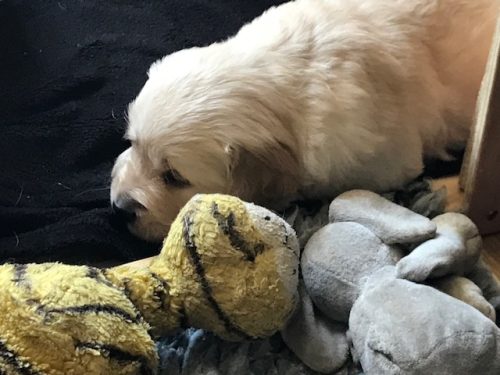 A puppy at 4 and a half weeks.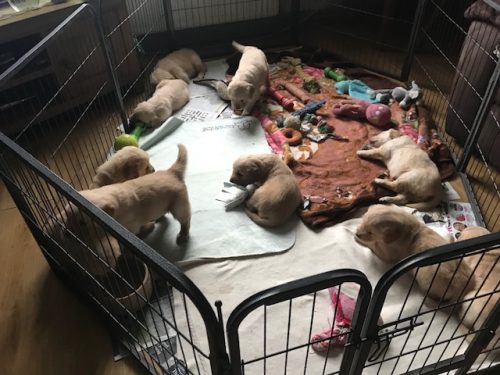 5 weeks old today.
They have been moved into a larger area, and had fun in the garden with Ruby.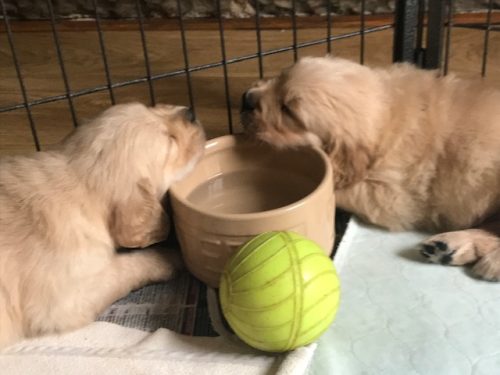 They love using the water bowl as a head rest!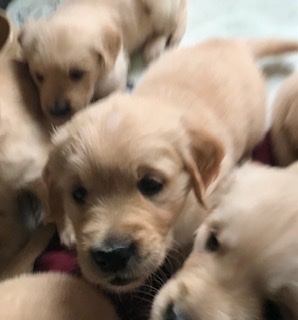 Miss Pink in the centre with other pups.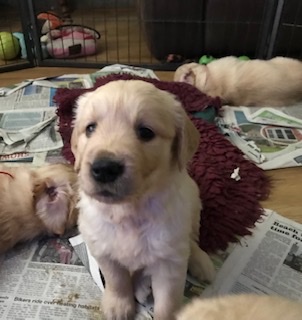 Miss Yellow.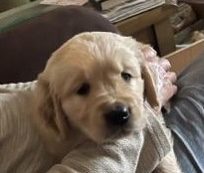 Mister Dark Blue.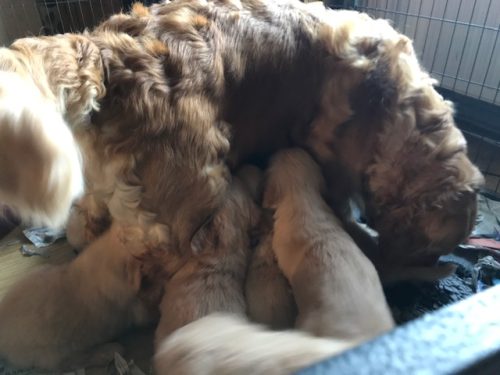 Ruby is still feeding the puppies.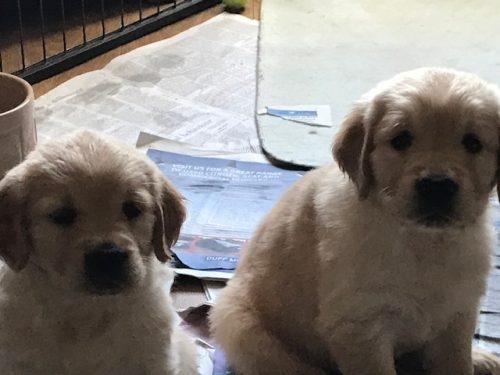 The puppies have beautiful heads.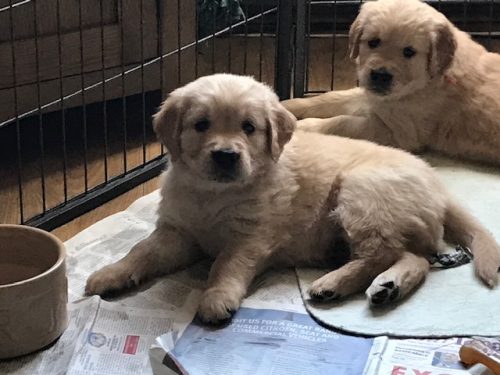 They love being outside in the garden ,
But have come inside due to the rain.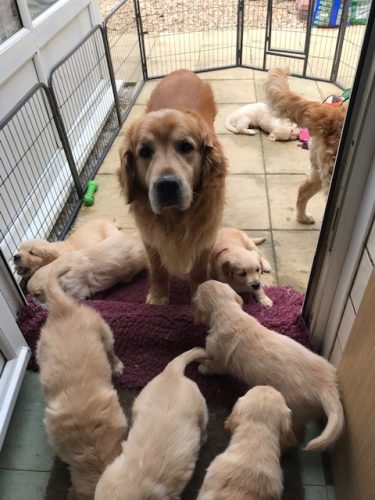 The puppies love our Archie, he is so good with them.
Ruby is a very attentive Mother, she is always in the garden
with them when they are out.
In the car after a trip to the Vets.
They were all micro-chipped and checked over by my Vets.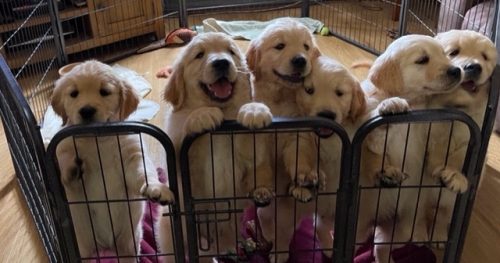 They are now all ready to go to their new homes.
*************