Keira's Litter.
Keira had her litter, in the afternoon of the 16th June
by Denmarella Follow the Sun JW.
3 Dogs and 5 bitches.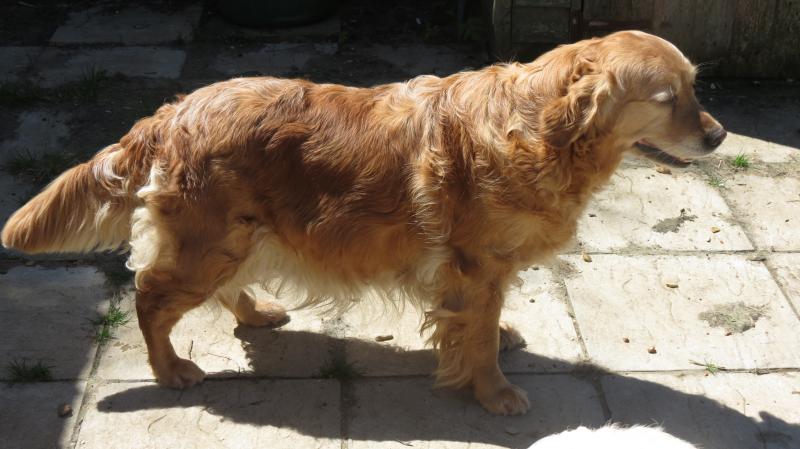 Keira shown here 7 weeks in whelp, only 2 weeks to go,
she has been scanned and 7 puppies are expected,
around the 14/16th June.
************
17/06/13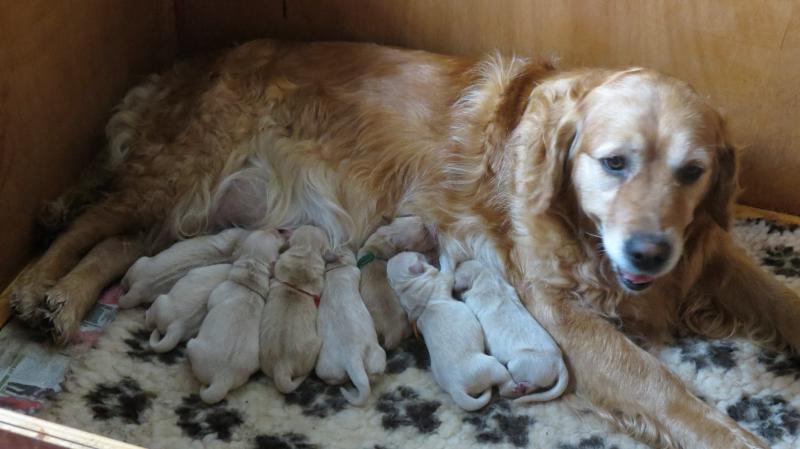 Keira's puppies, they have collars on them so we can identify
them, we have blue, brown and black for the boys,
and red,orange,pink,green and mauve for the girls.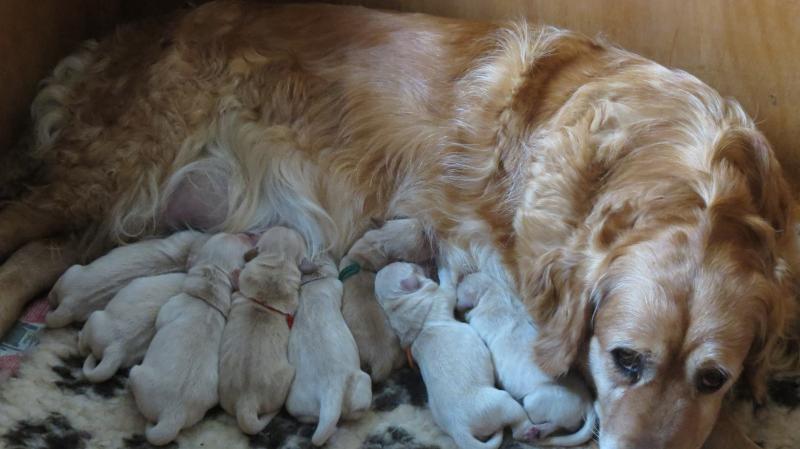 All are feeding well, a very even litter,
not a great deal of difference in their weights.
***********
18/06/13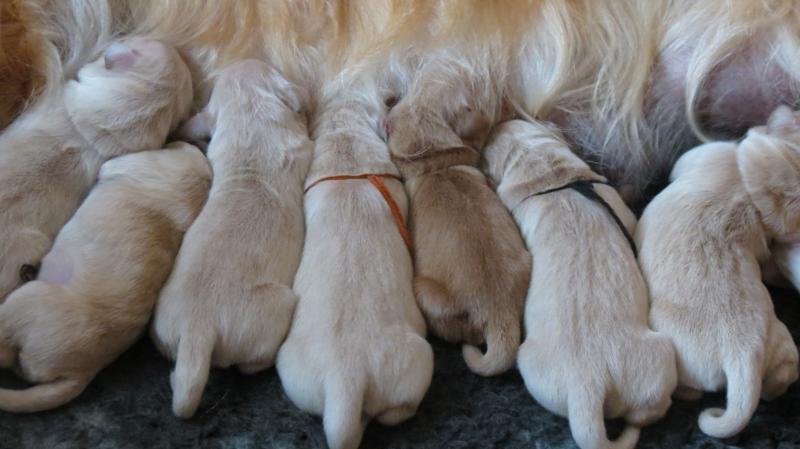 A close up view of puppies.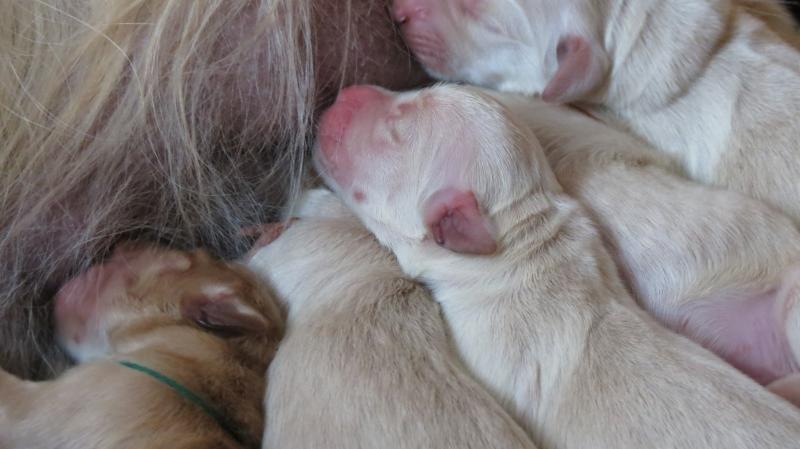 Heads on the puppies.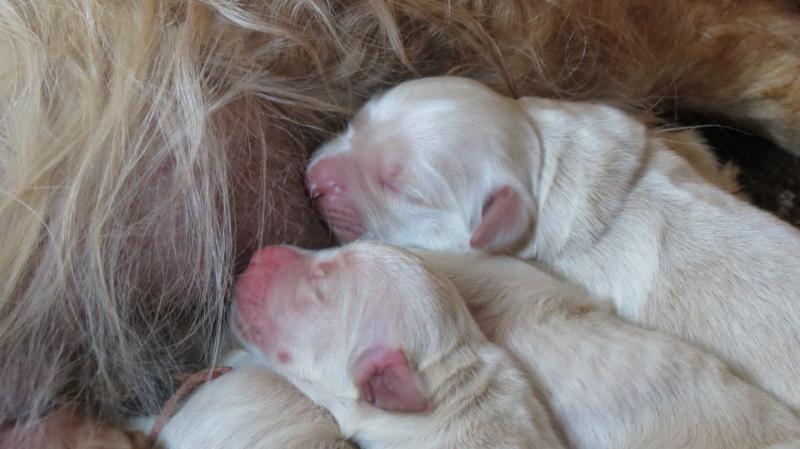 Some more Heads at 2 days old.
**************
19/06/13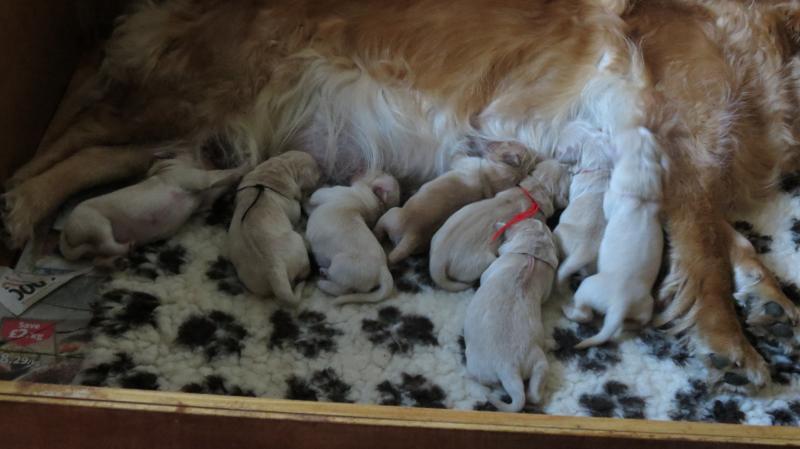 Puppies at 3 days old.
************
21/02/13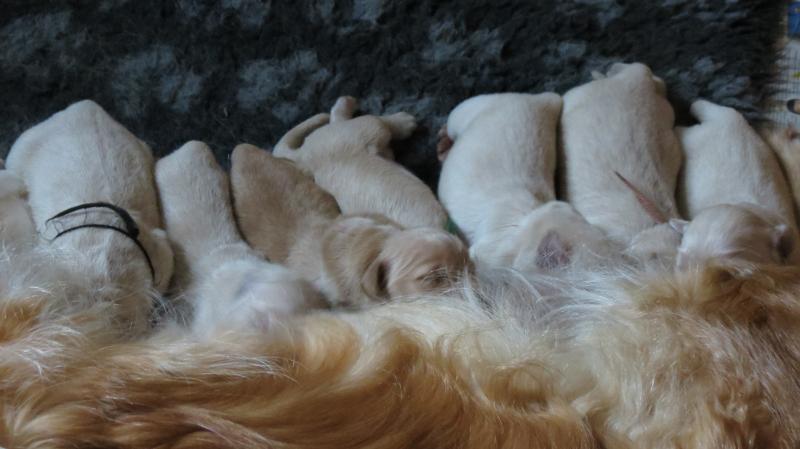 5 Days old.
**********************
22/06/13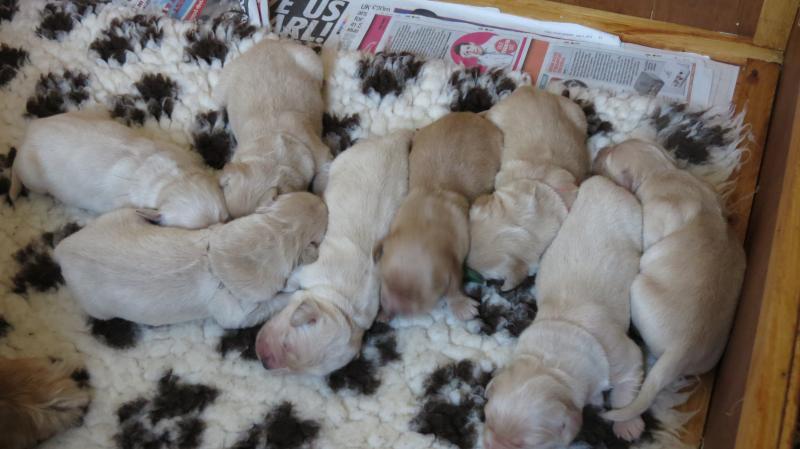 6 Days old
**************
23/06/13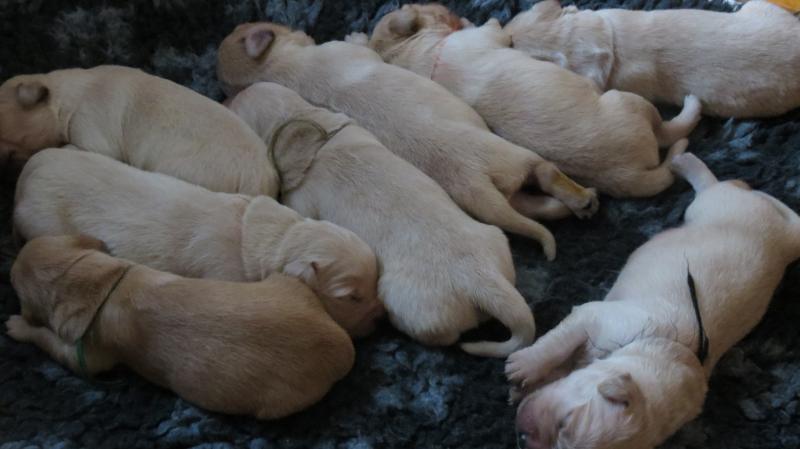 One weeks old now, they have nearly all doubled their birth weight now,
and starting to move around a little now.
**************
25/06/13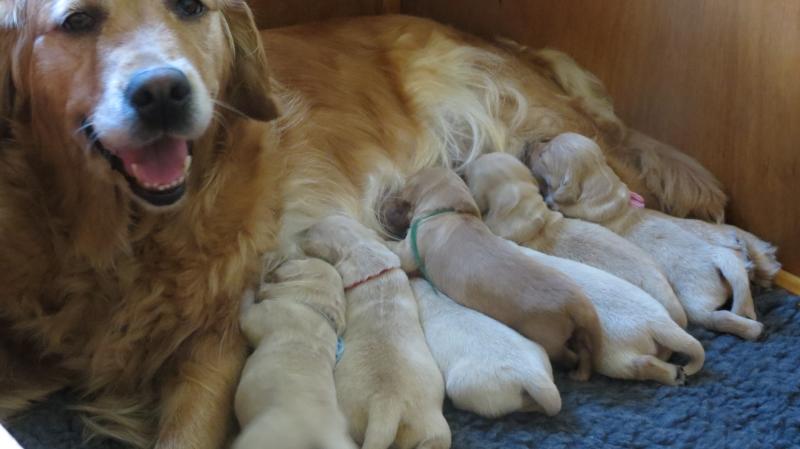 Keira happily feeding her puppies, I think she looks so proud!
************
26/06/13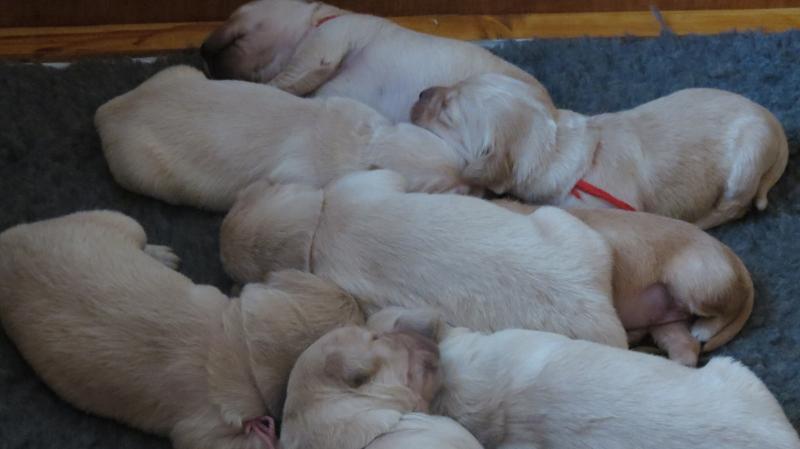 A closer view of the puppies.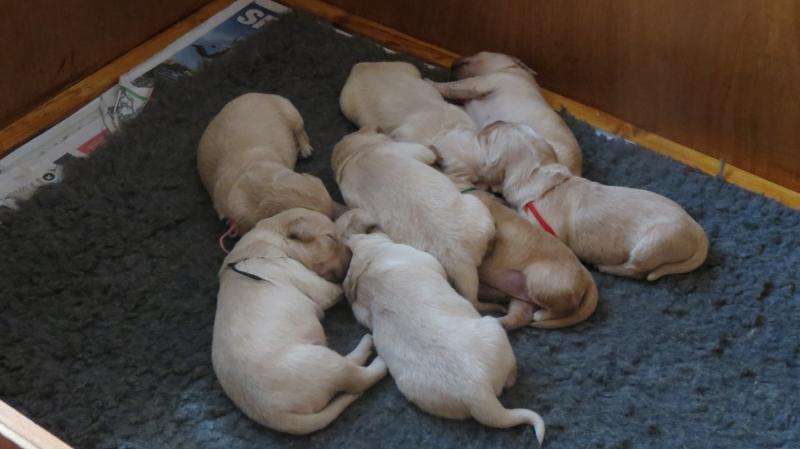 Another view of the babies!.
***********
29/06/13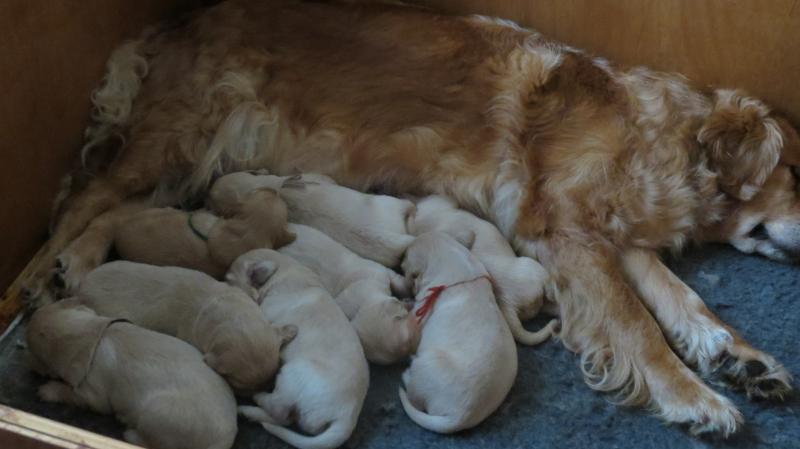 All asleep after feeding.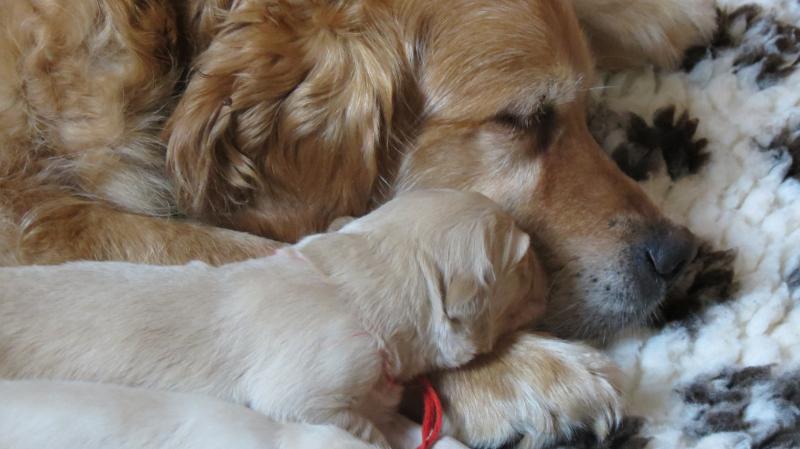 Hello mum, Mr. Brown with keira.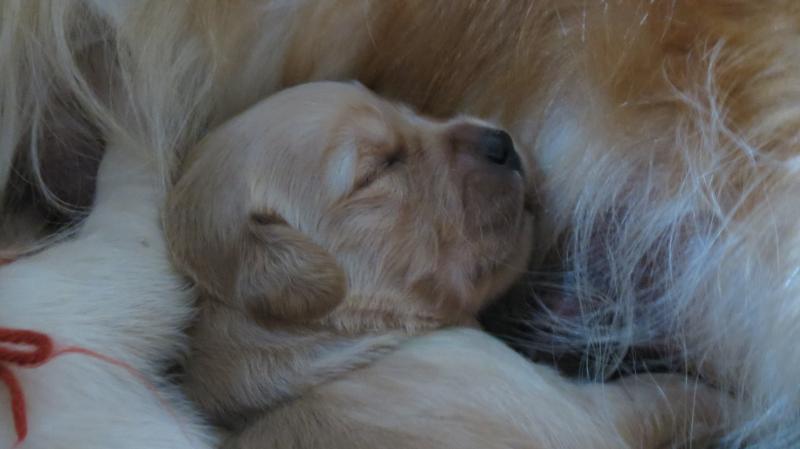 Miss Green asleep with mum,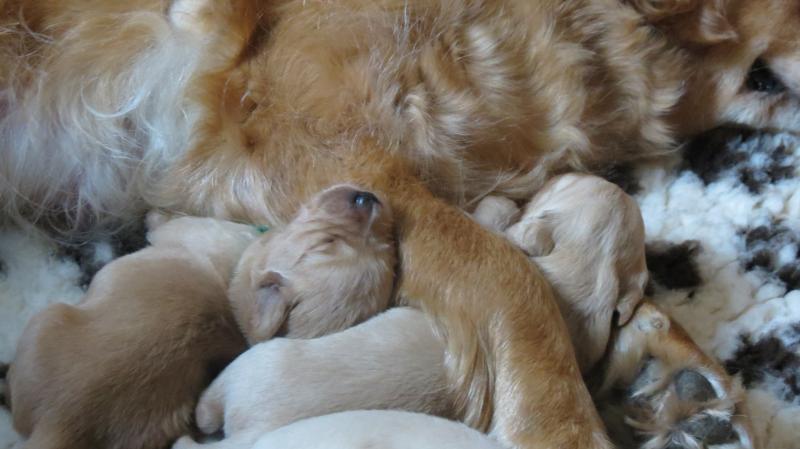 Miss Red and Miss green asleep.
They are moving around alot more now and their eyes
are now open, but they cannot see very clearly.
*************
02/07/13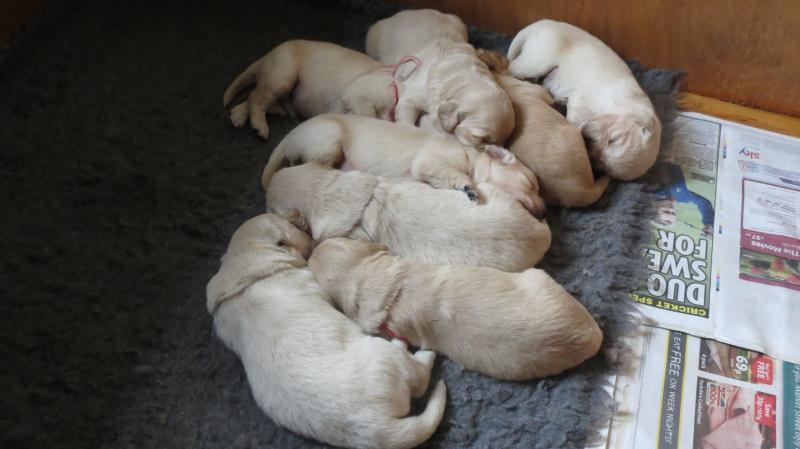 Puppies at 2.5 weeks, we have moved the blanket over to the
side of the box to help with toilet training,
they all seem to be using the paper!
*************
03/07/13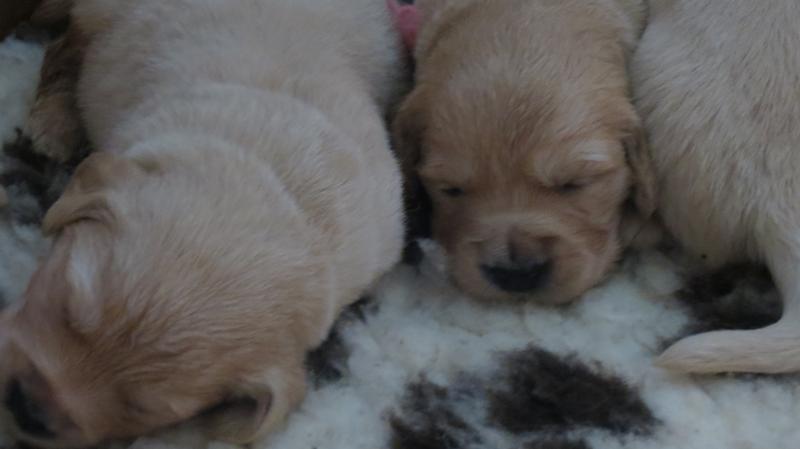 Another picture of some of the heads on the puppies.
Don't they look sweet!
**********
04/07/13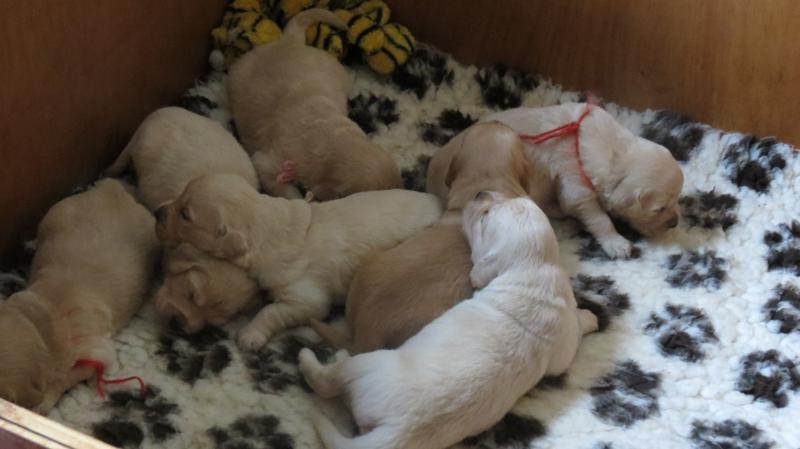 Getting alot bigger now, moving around alot more,
starting to hear now as they sometimes wake up when
you enter the room.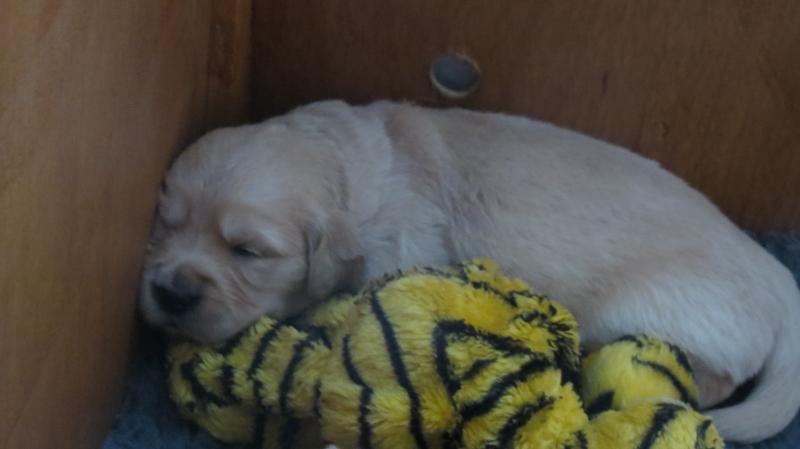 Miss pink asleep with a toy.
**************
05/07/13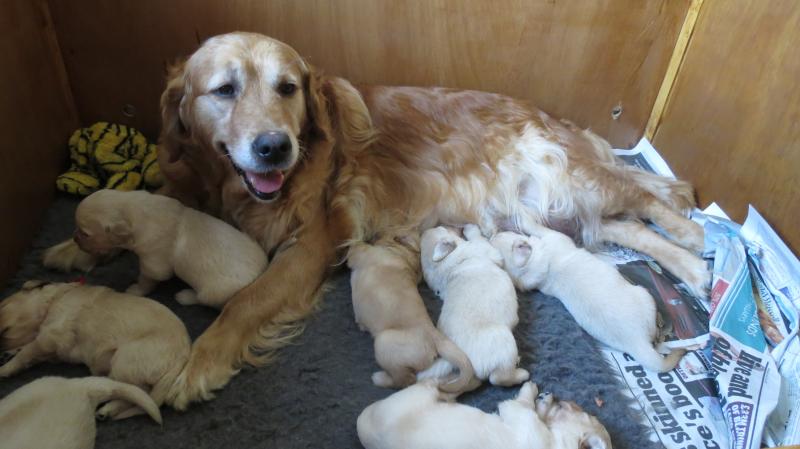 Keira in the whelping box with the puppies.
**************
07/07/13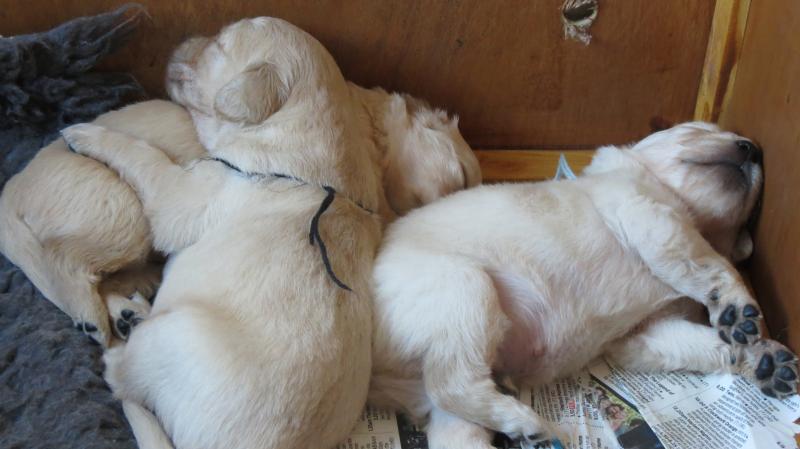 The puppies are 3 Weeks old today.
***************
08/07/13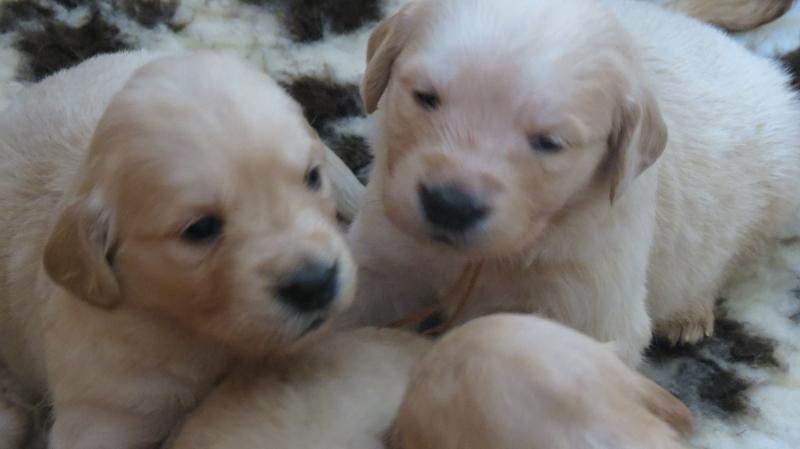 They are getting some very nice heads on them now,
we have started them on solid food and have taken it well.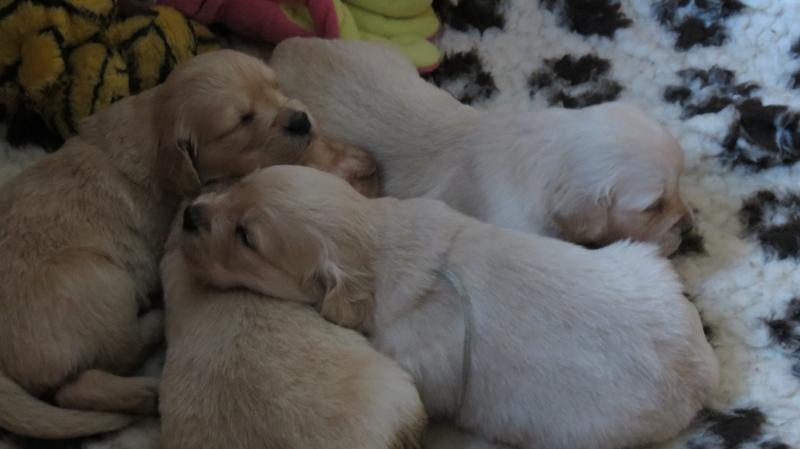 A few of them asleep, showing more of their lovely heads.
*************
10/07/13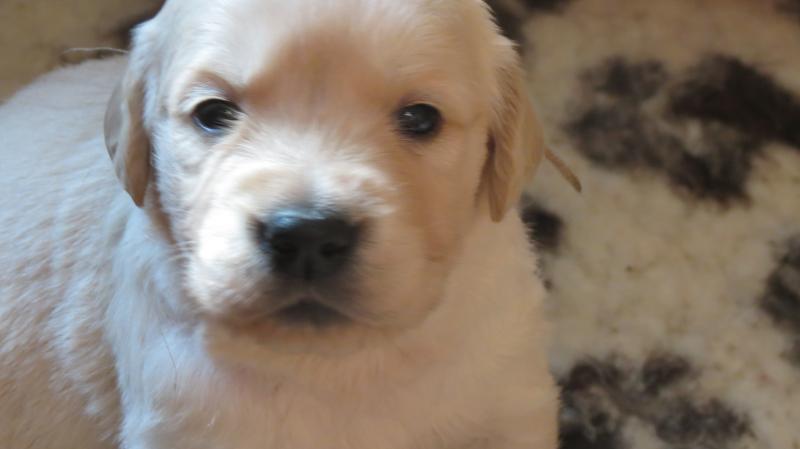 Another puppies head. (a boy).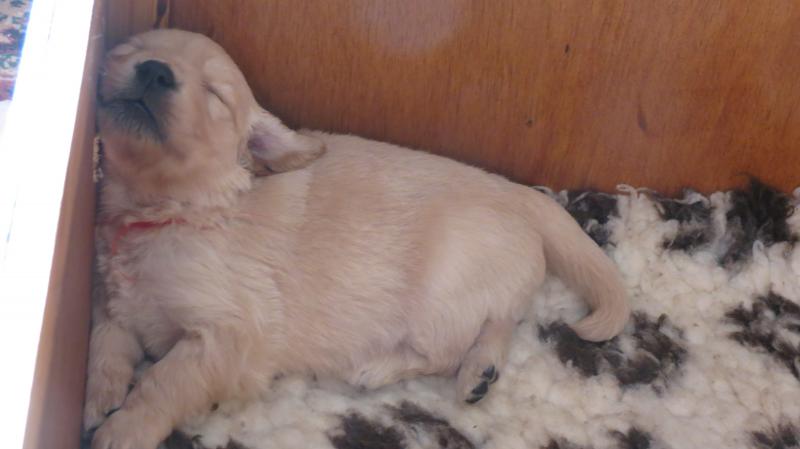 They sleep in very weird positions.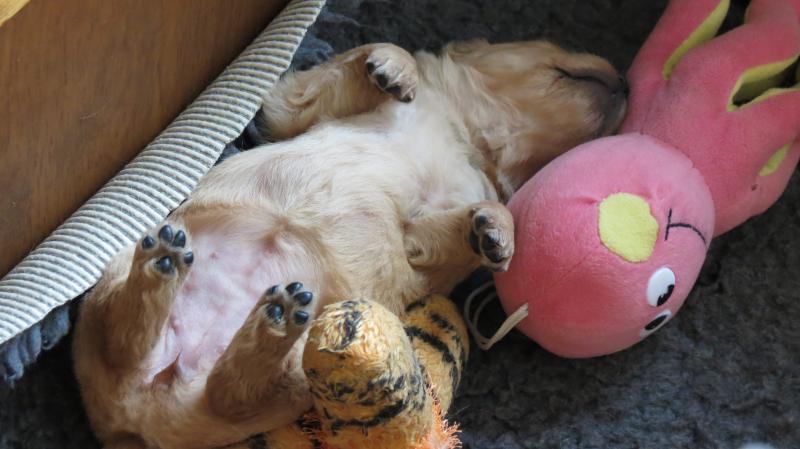 Miss Green, she likes to sleep on her back with her legs
in the air.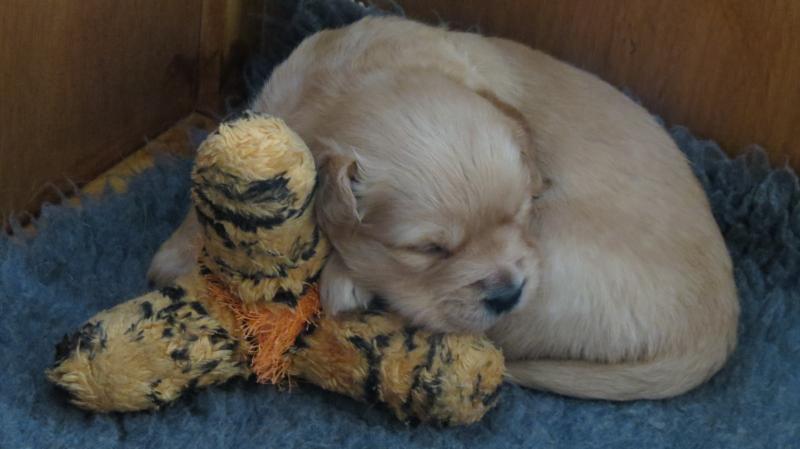 The puppies are changing every day.
***********
11/07/13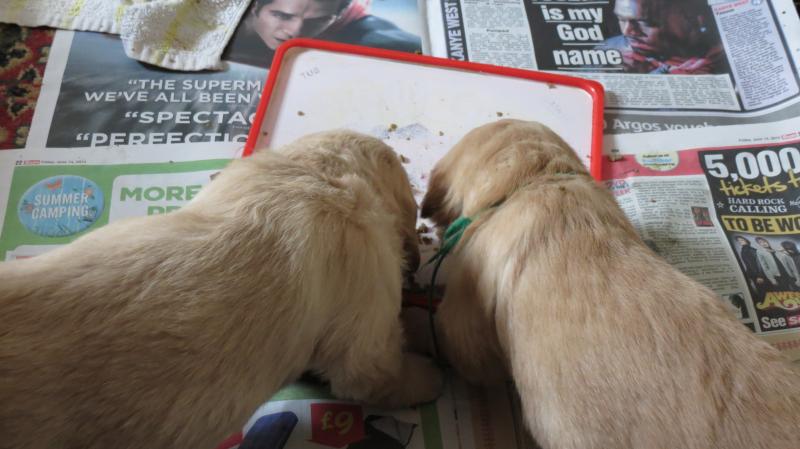 Now the puppies are eating well, I feed them 2 at a time.
Today they all have been wormed for the
1st time.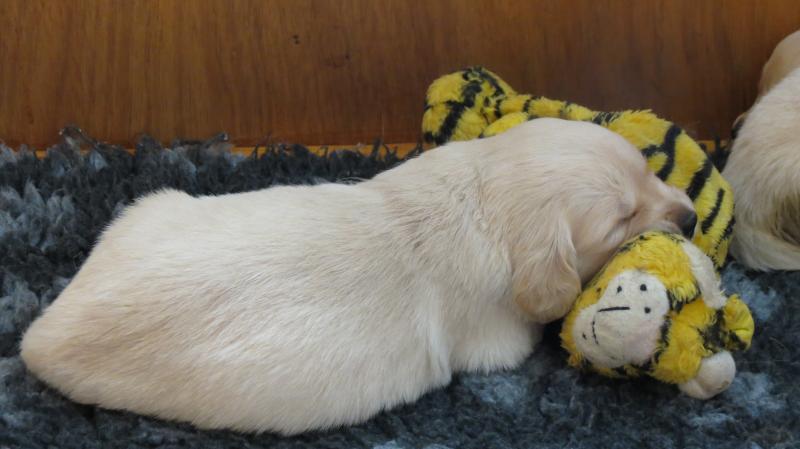 Mr. Brown, they are on 2 meals a day now,
Keira still feeds them other times,
all have their teeth now.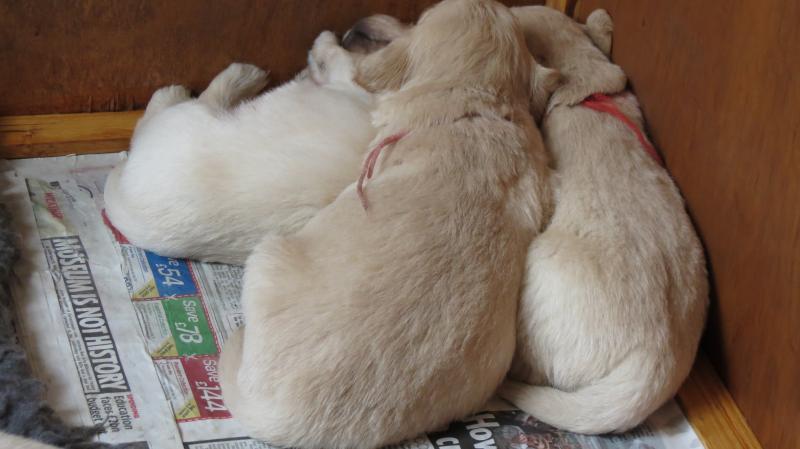 Sometimes they sleep togther,
other times they spread out,
depending how hot or cold they are.
***************
17/07/13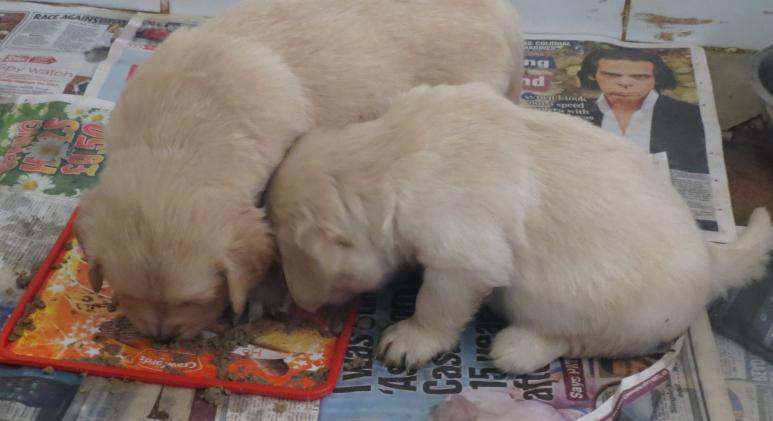 Puppies are eating well, they are now on
3 meals a day.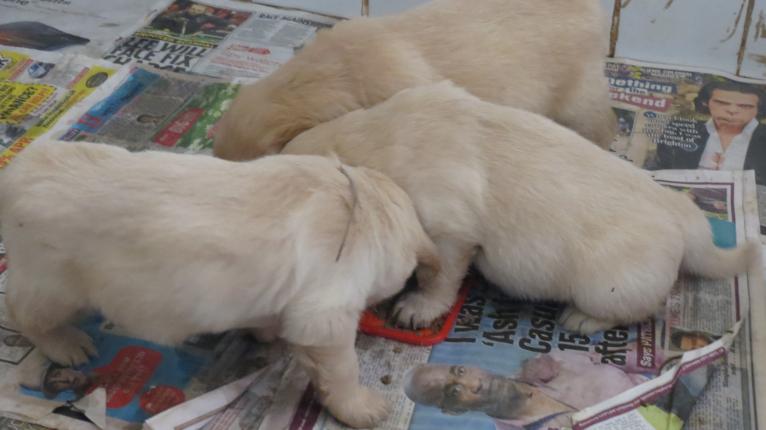 They are quite steady on their feet now,
and can run and jump around.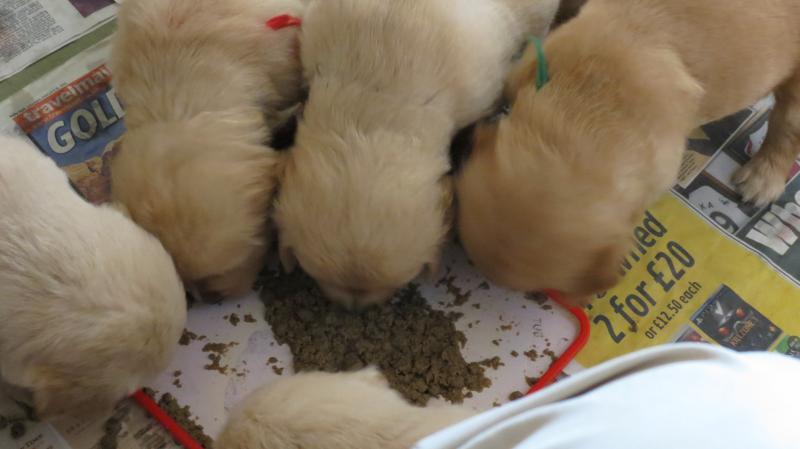 They like to eat together.

Mr. Black asleep.
************
19/07/13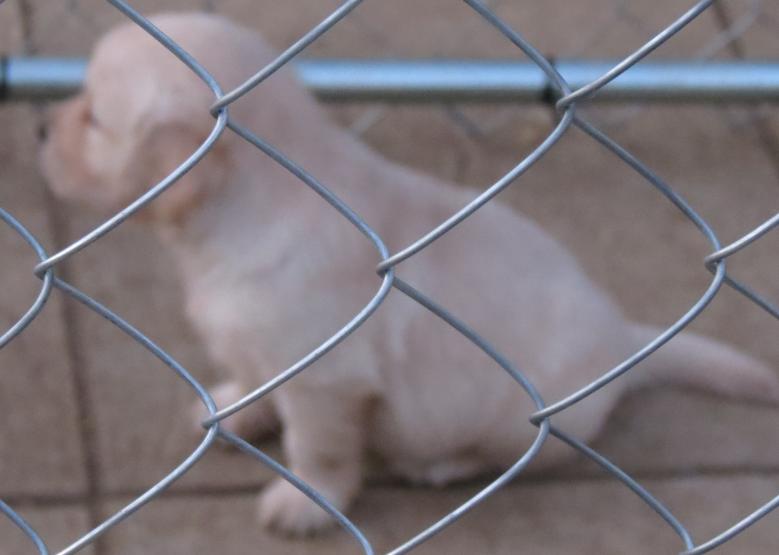 The puppies are now going out in the garden,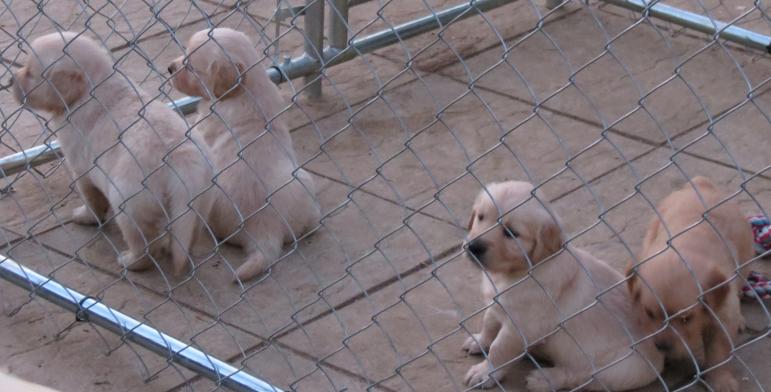 The puppies are in the garden in the morning
and in the evening, as it has been too hot during
the day.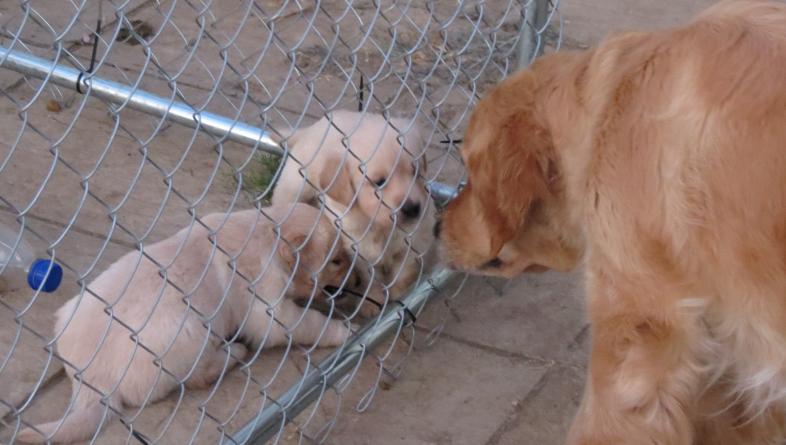 They say hello to their sister Misty.
All the dogs take an interest in the puppies
and are happy to have them around.
************
20/07/13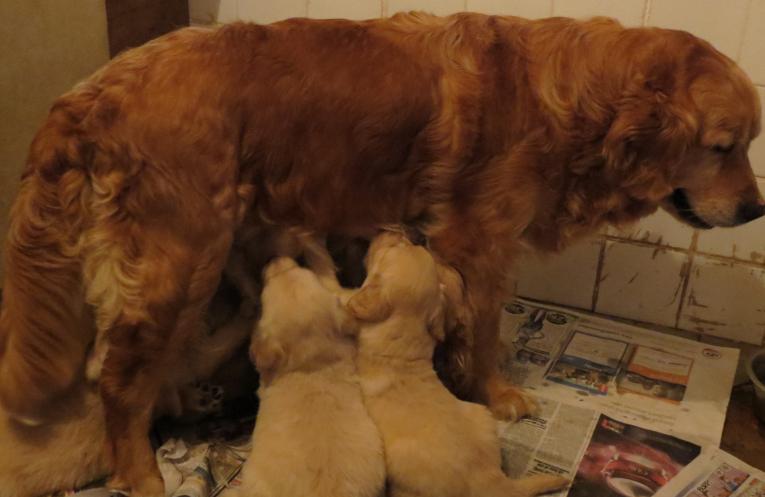 They still like to suckle from Keira,
even though they are now having 4 meals a day.
**********
22/07/13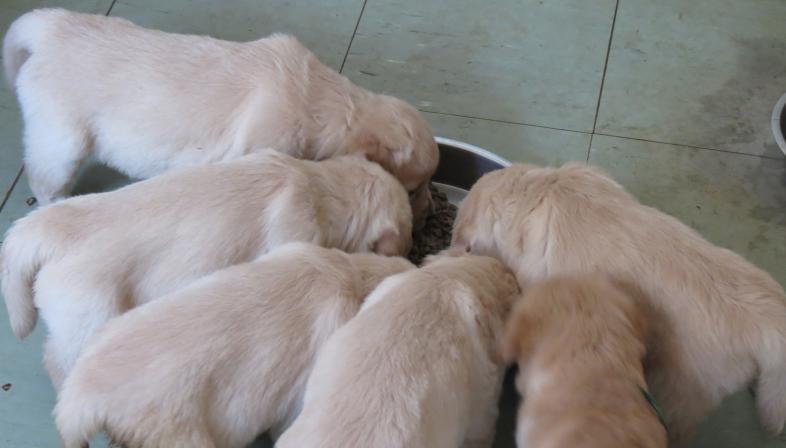 Six puppies all eating, they are now eating from bigger
bowls and are now very active.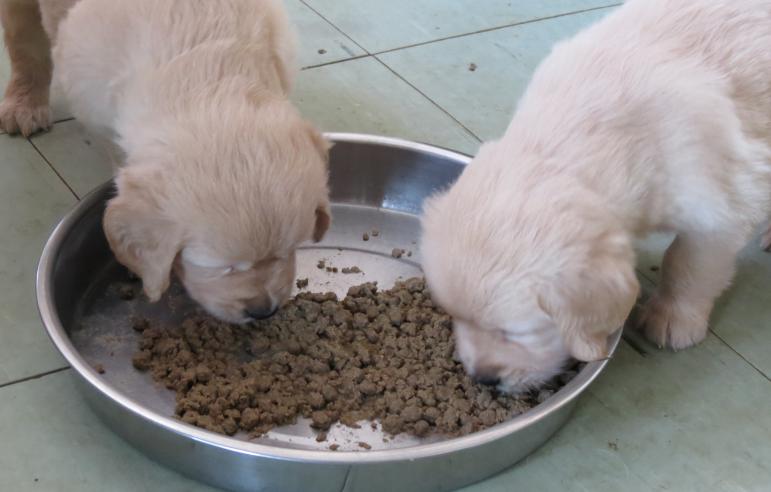 Miss Red and Miss Mauve eating together.
These 2 are still available.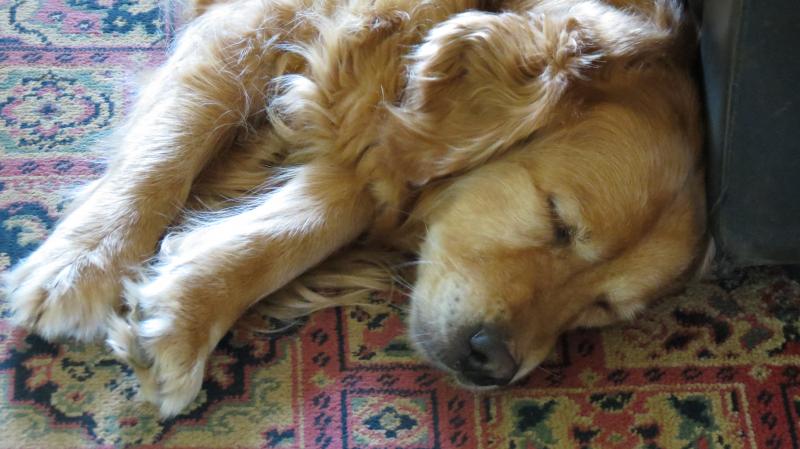 Keira (mum) resting after feeding the puppies.
She still likes to feed them regularly in the day,
but not during the night now.
***********
23/02/13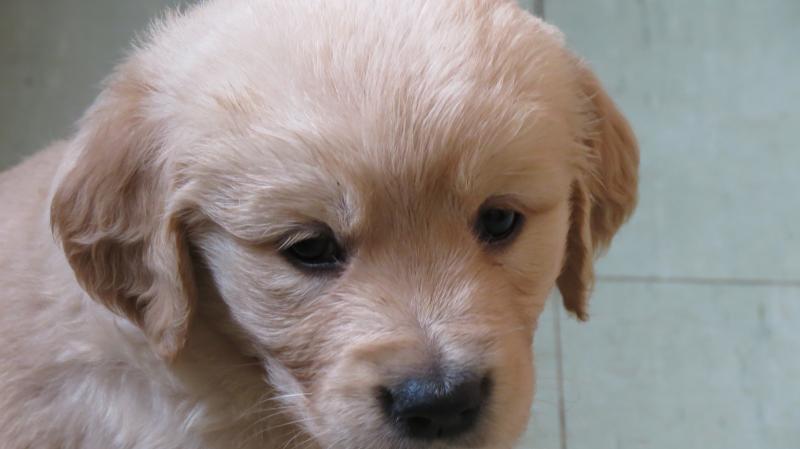 Miss Red.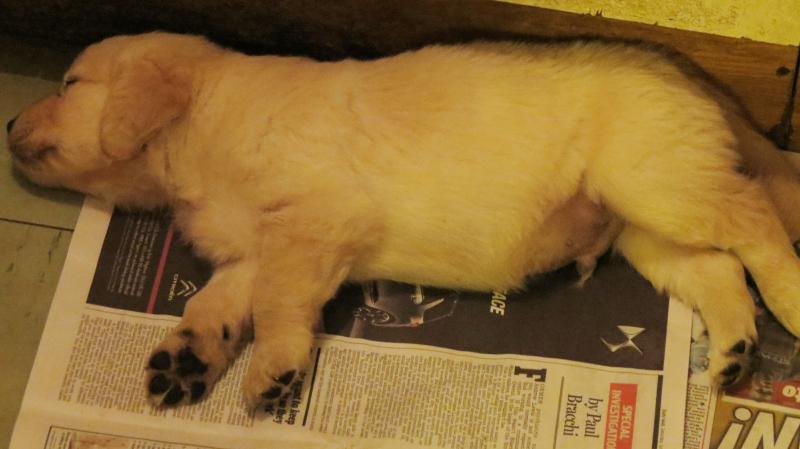 Mr. Brown.
************
27/07/13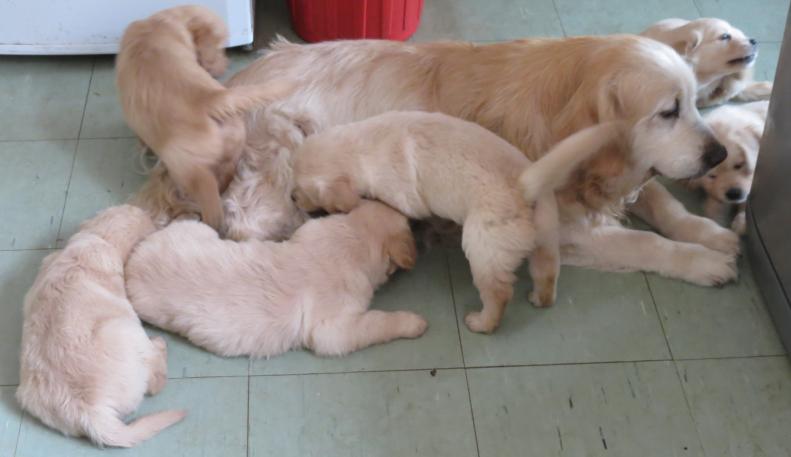 Emma likes to spend time with the puppies,
they like to play with her, she does not mind
them bitting her or trying to suckle.
***********
28/07/13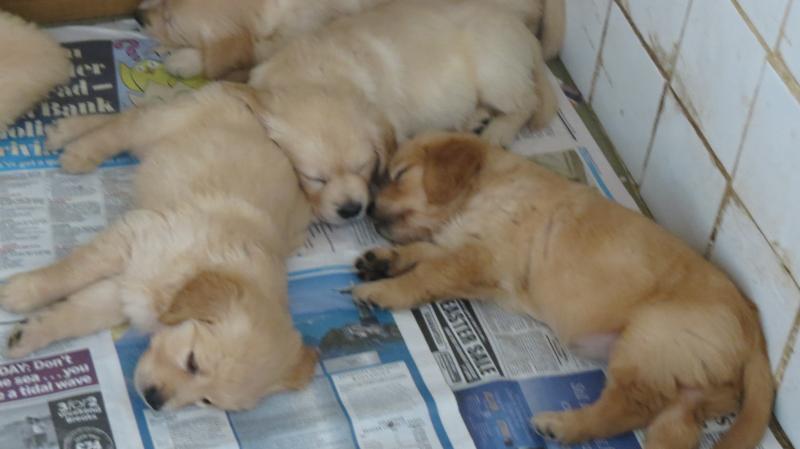 6 weeks old today, they have been wormed for the
2nd time.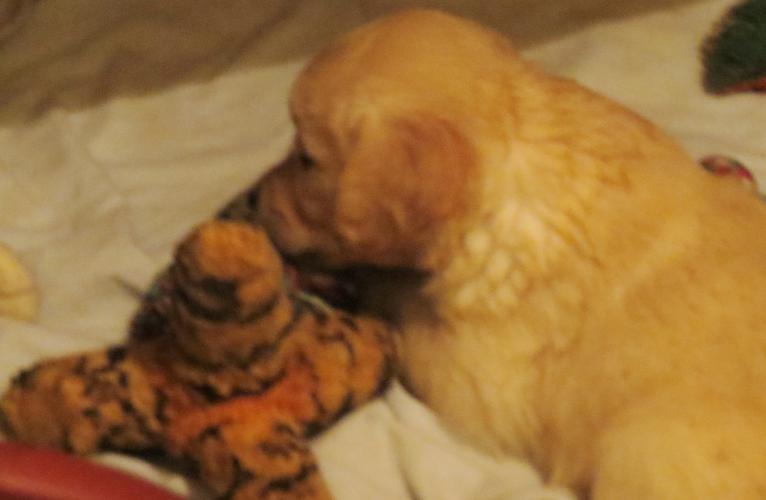 The puppies play together alot more now and
like to chew at toys as their teeth are like pins.
**********
30/07/13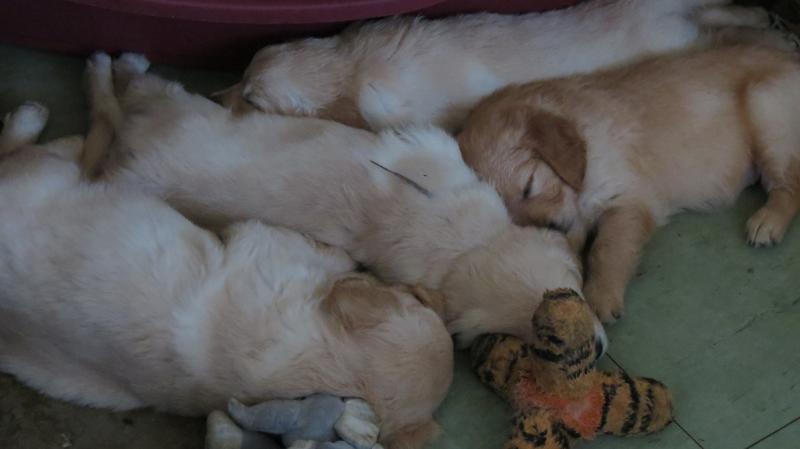 They still sleep alot only being awake for about 1 hour
at a time, they prefer to sleep on the tiles
as it is cooler in the hot weather.
**************
2/08/13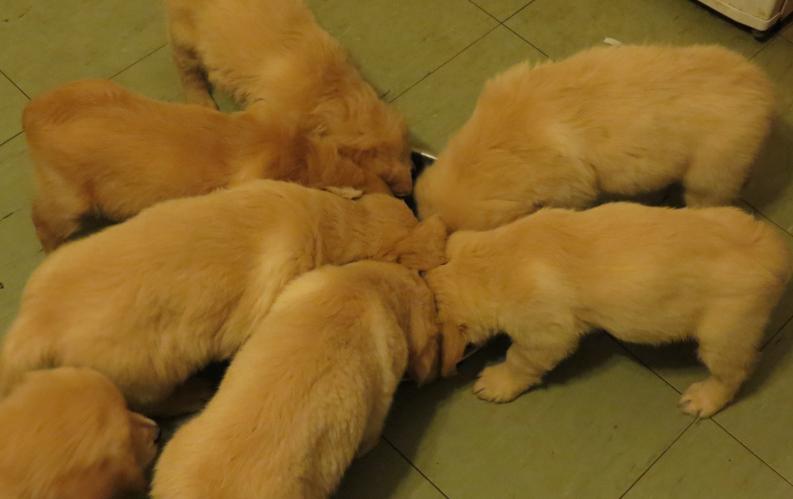 All the puppies are now on
Arden Grange Large Breed Puppy,
this seems to be going down very well,
they are getting very big now ,weighing on
average 3-4 Kgs.
***********
03/08/13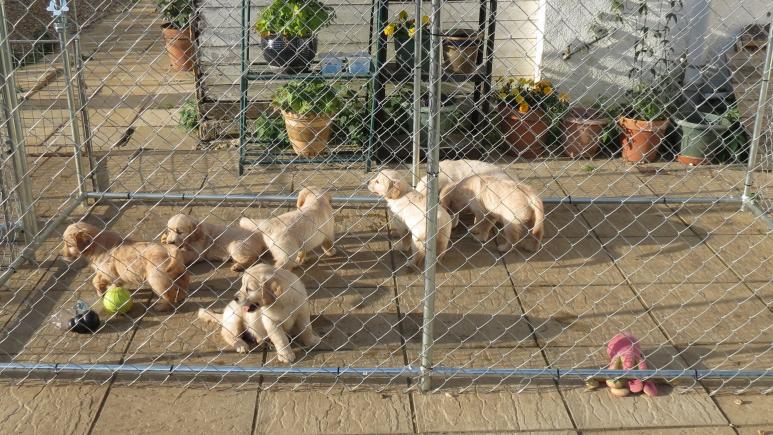 They like to play in the garden, it has been a bit
cooler this week so they have been out
a little more.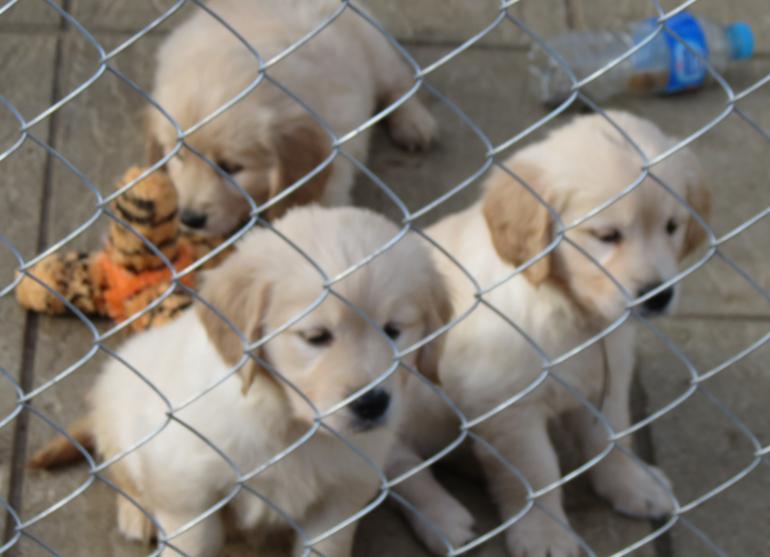 A couple of the puppies very interested
in the other dogs in the garden.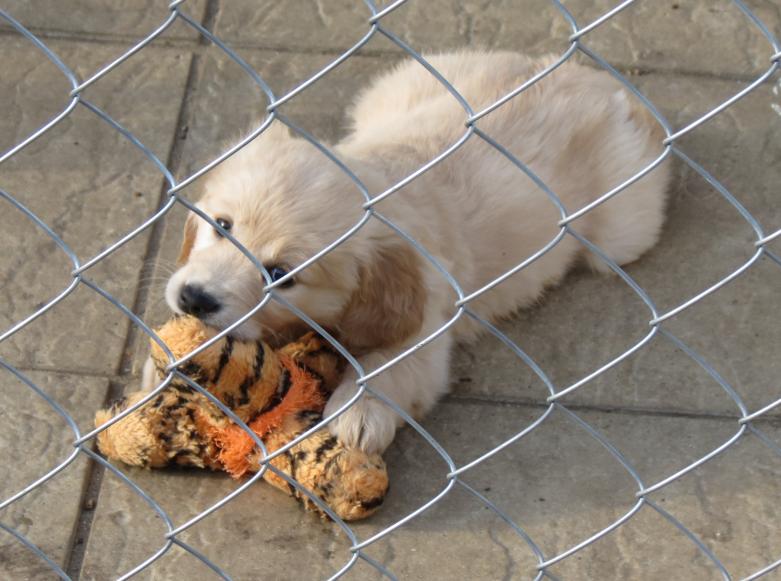 Miss Red playing with a toy in the garden,
this is one of their favourite toys,
the other is a small elephant.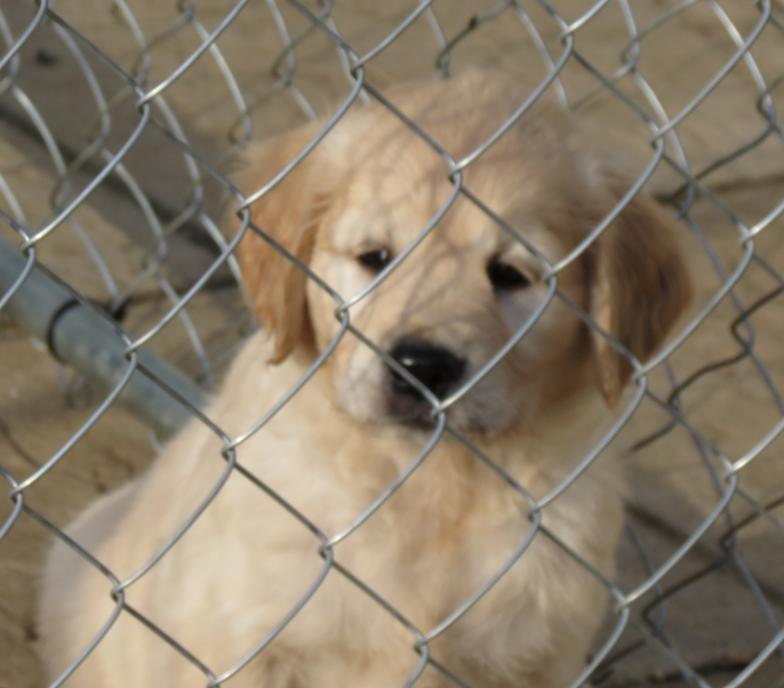 Mr.Brown, watching the other dogs
in the garden.
**************
09/08/13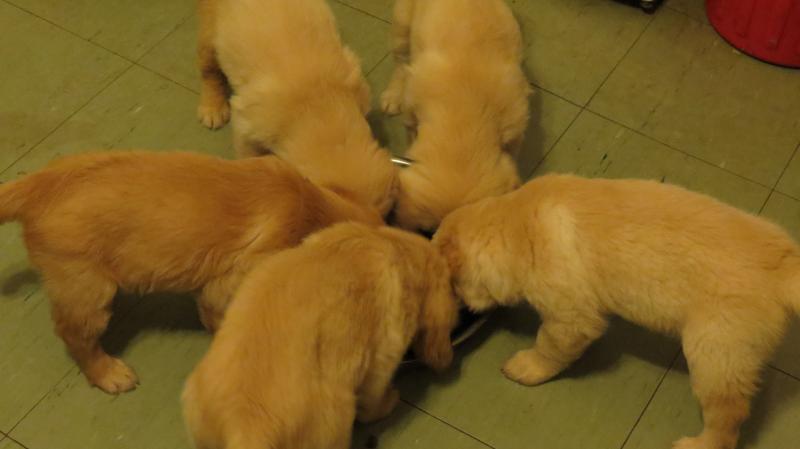 Puppies eating, showing their thick coats
and lovely bone.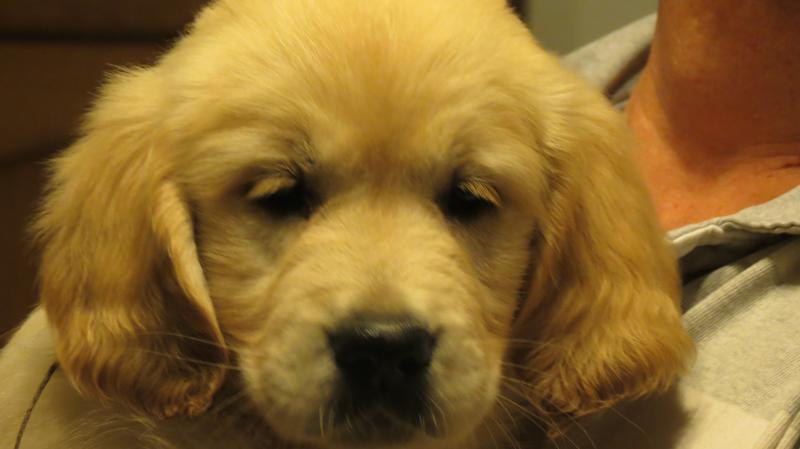 The lovely head on Miss Mauve.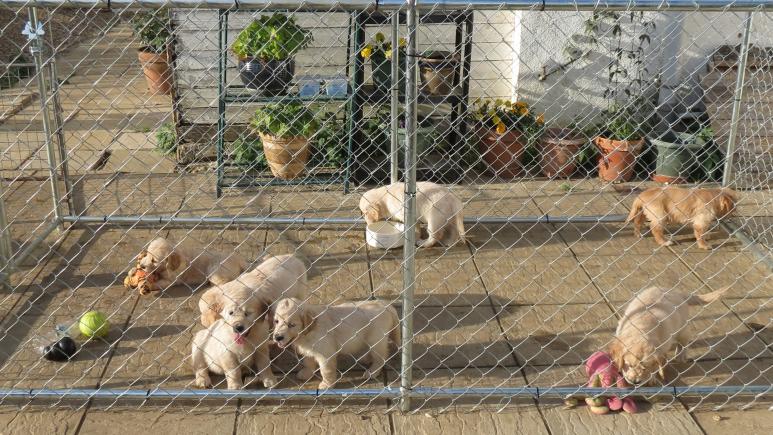 Playing outside in the summer sunshine.
All the puppies have now been wormed
for the 3rd time.
This weekend the first puppies are
going to their new homes.
***************