Elsa's Puppies by Voldene Ryker.
3 Dogs and 2 Bitches.
Born 6th May 2015.
********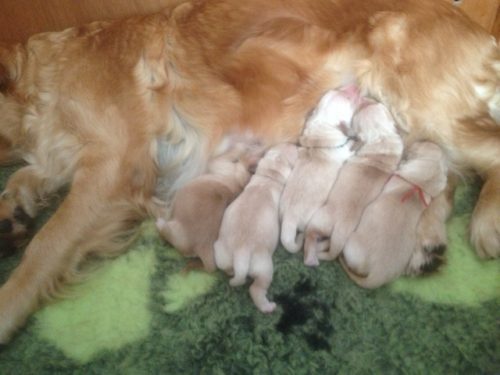 New Born Puppies

Another Picture of the New Born puppies.
09/05/15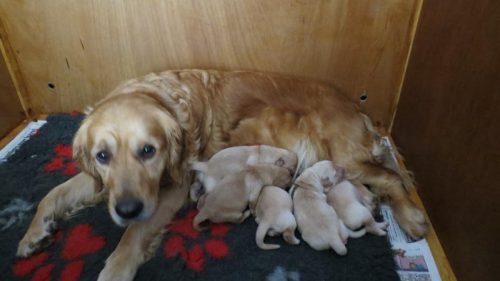 3 Days old now,
All feeding well, Elsa is a very good Mum.
*******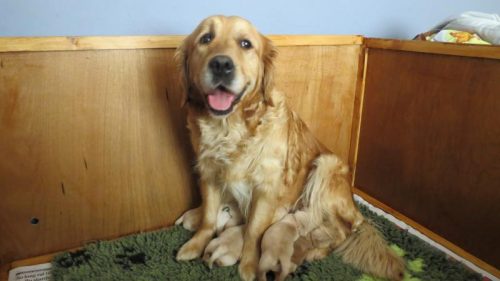 4 Days old now,
Elsa has plenty of milk,
They all weigh 2lb each now.
********
13th May.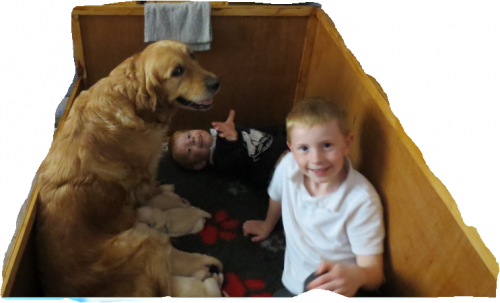 My grandchildren came to visit the puppies,
Elsa was very pleased to see them and didn't
mind them in her box with the pups.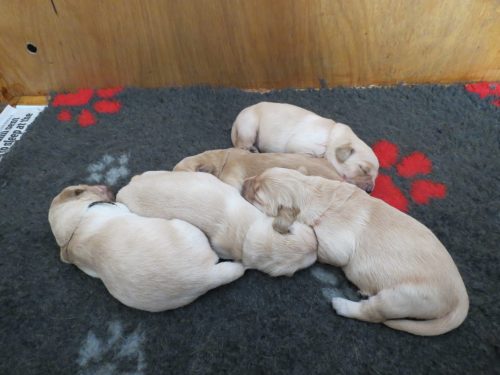 1 week old today,
feeding well, and stronger every day.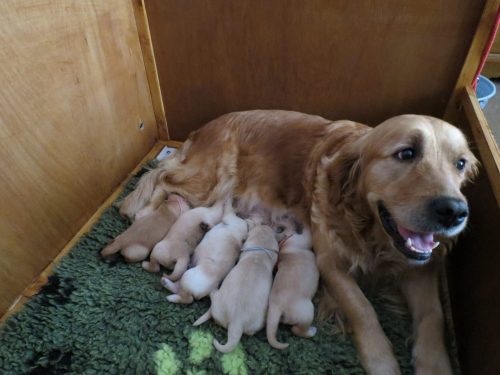 Elsa is such a good mother!
*********
14th May.
********
17th May.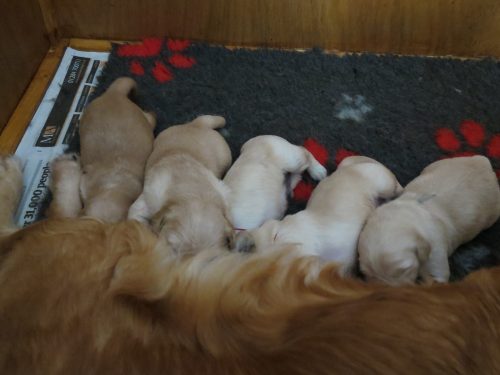 11 days old now,
bigger again,
their eyes are starting to open.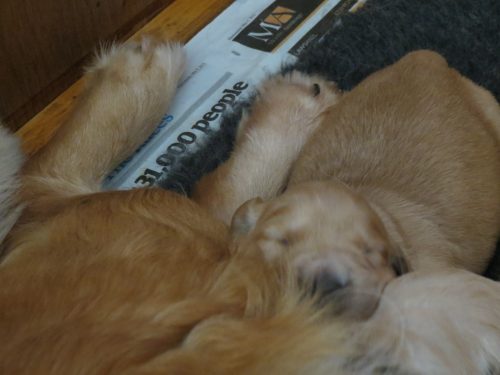 Miss Pink.
********
18th May.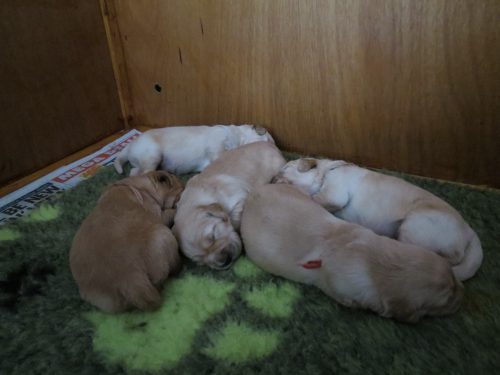 ********
19th May.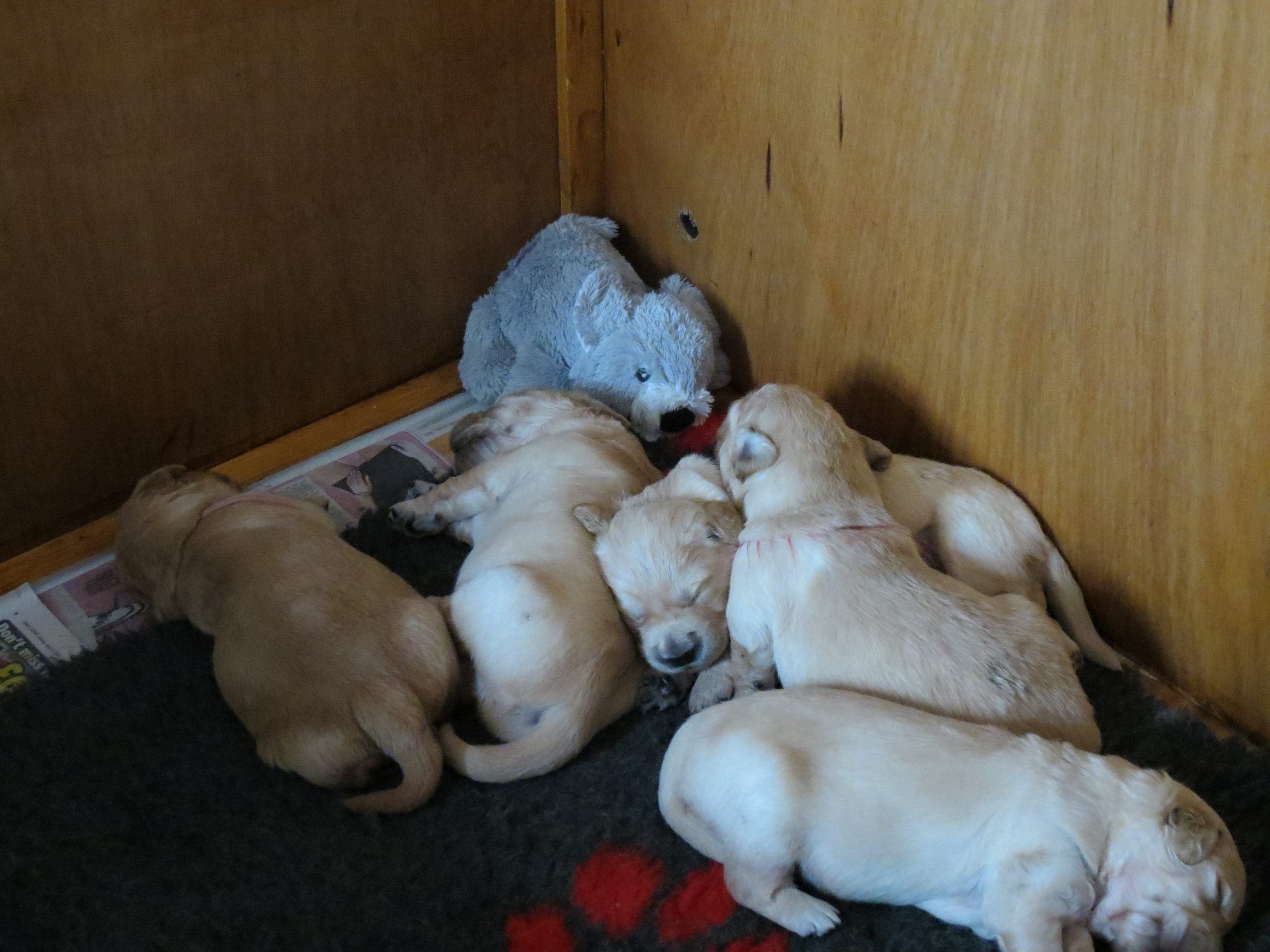 I have put some soft toys in the box.
*******
20th May.
2 Weeks old today!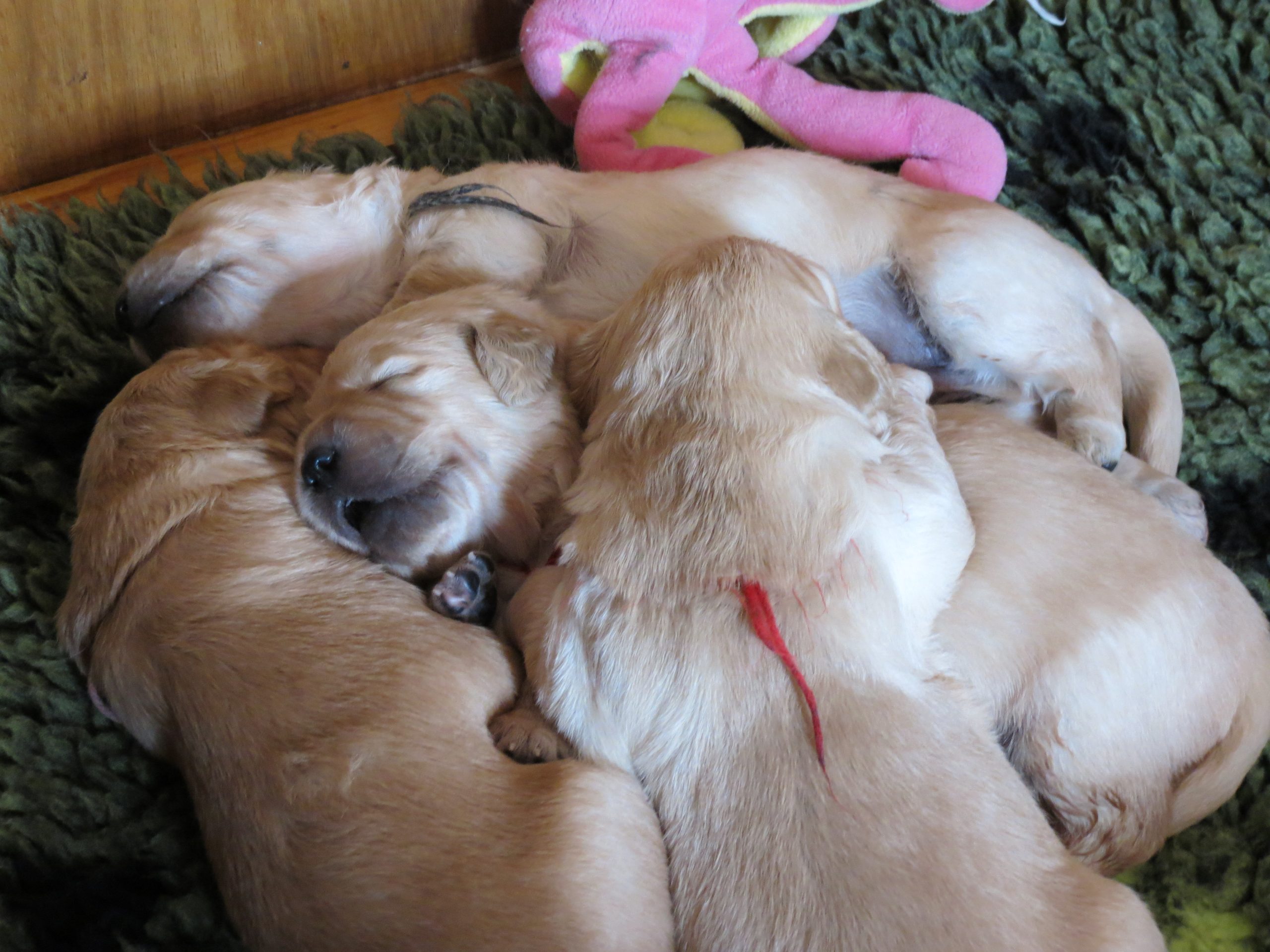 Elsa spends more time out of the box now
and pops in to feed and clean them.
*******
21th May.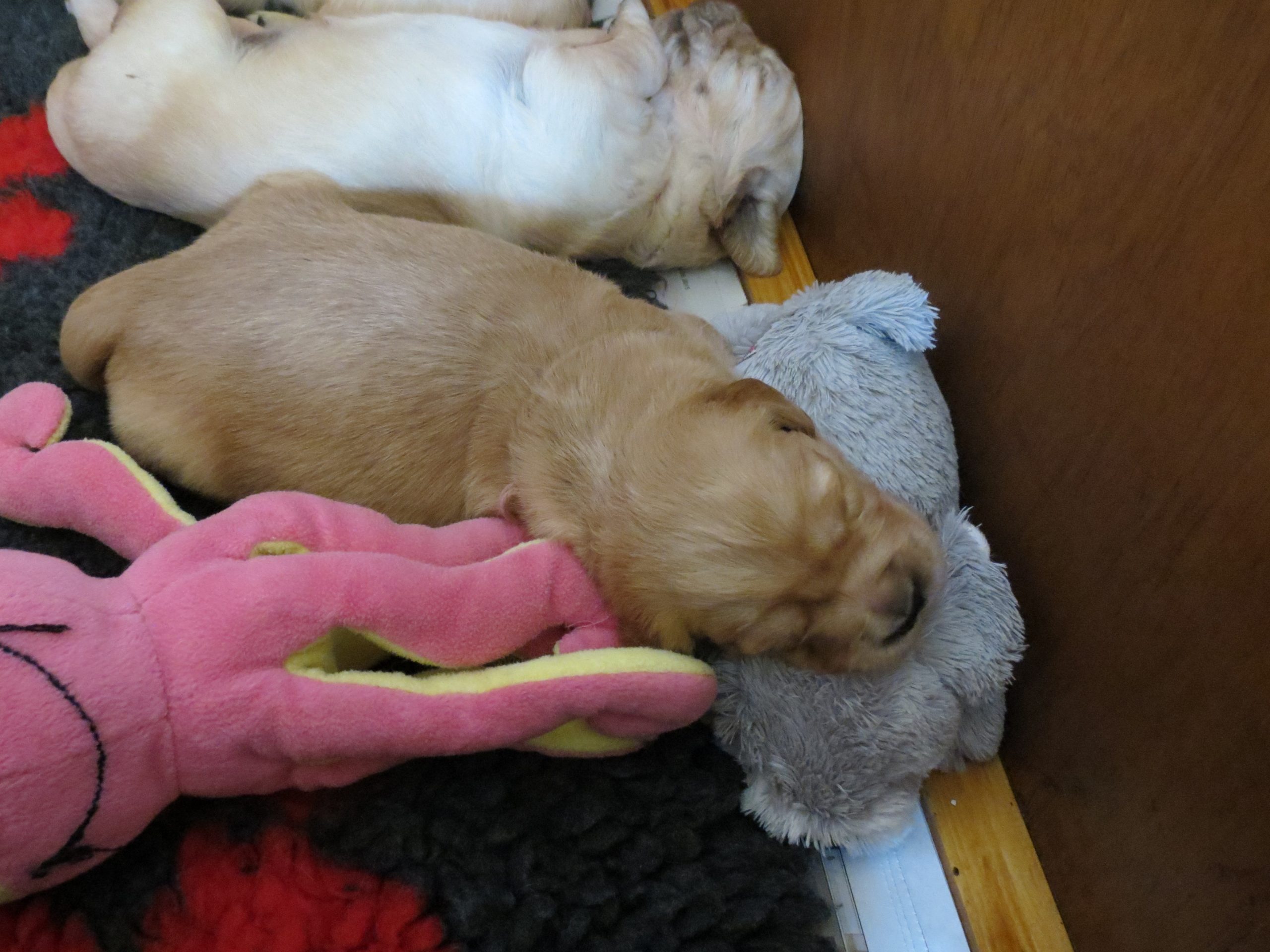 Miss Pink using a toy as a head-rest.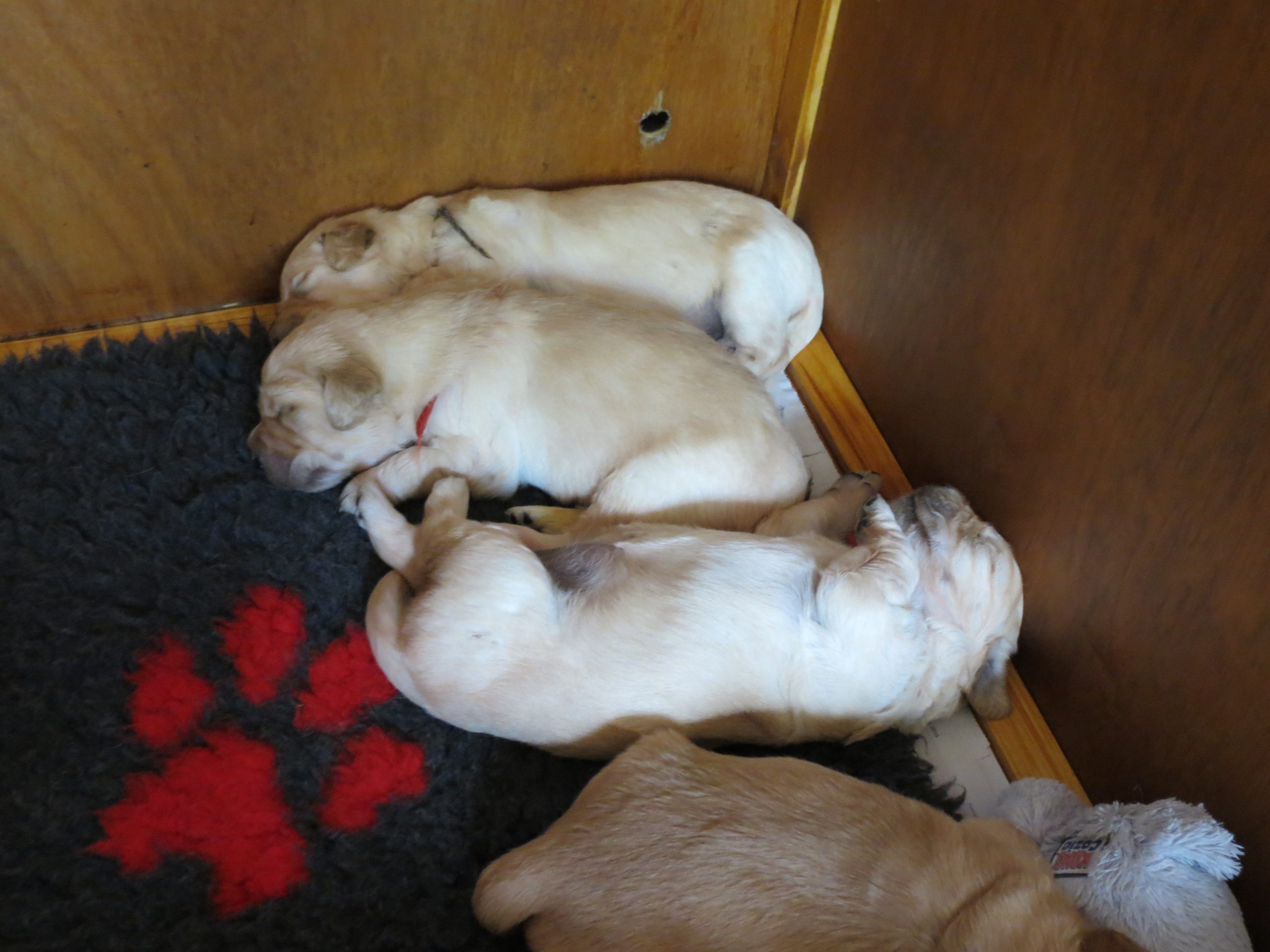 Chilled out puppy!
********
23th May.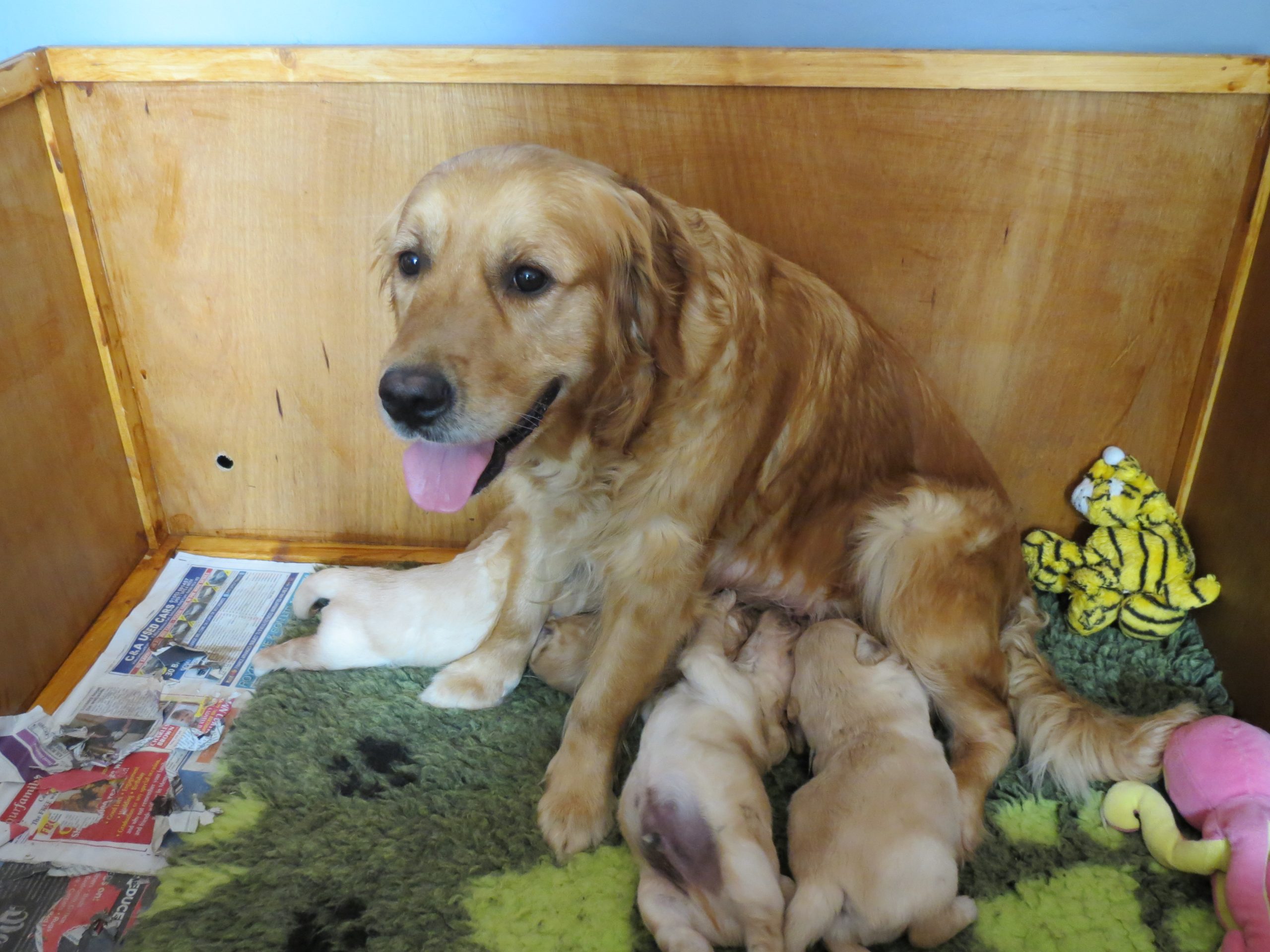 Elsa sits up most of the time to feed them now.
*******
24th May.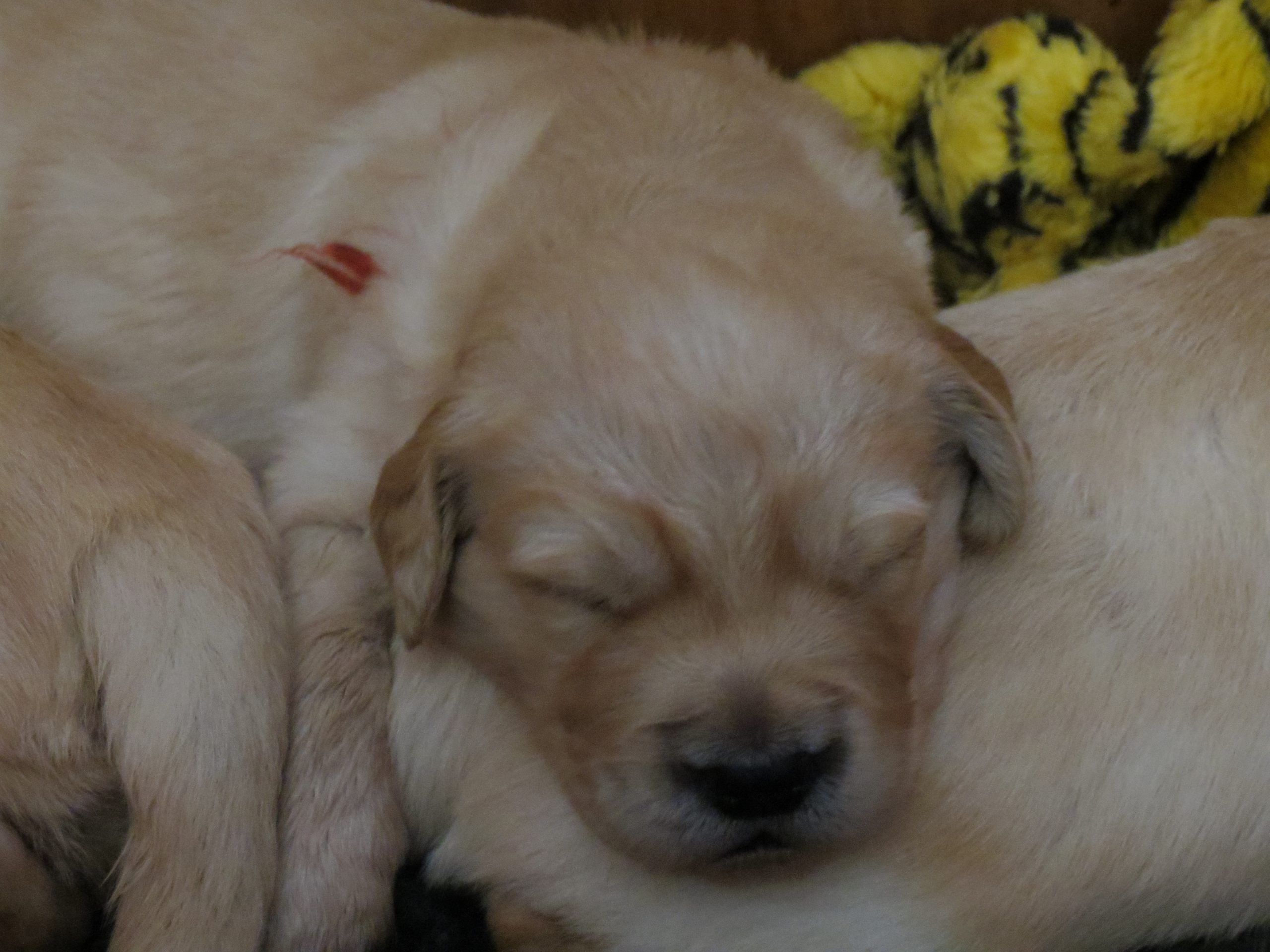 Mr. Brown.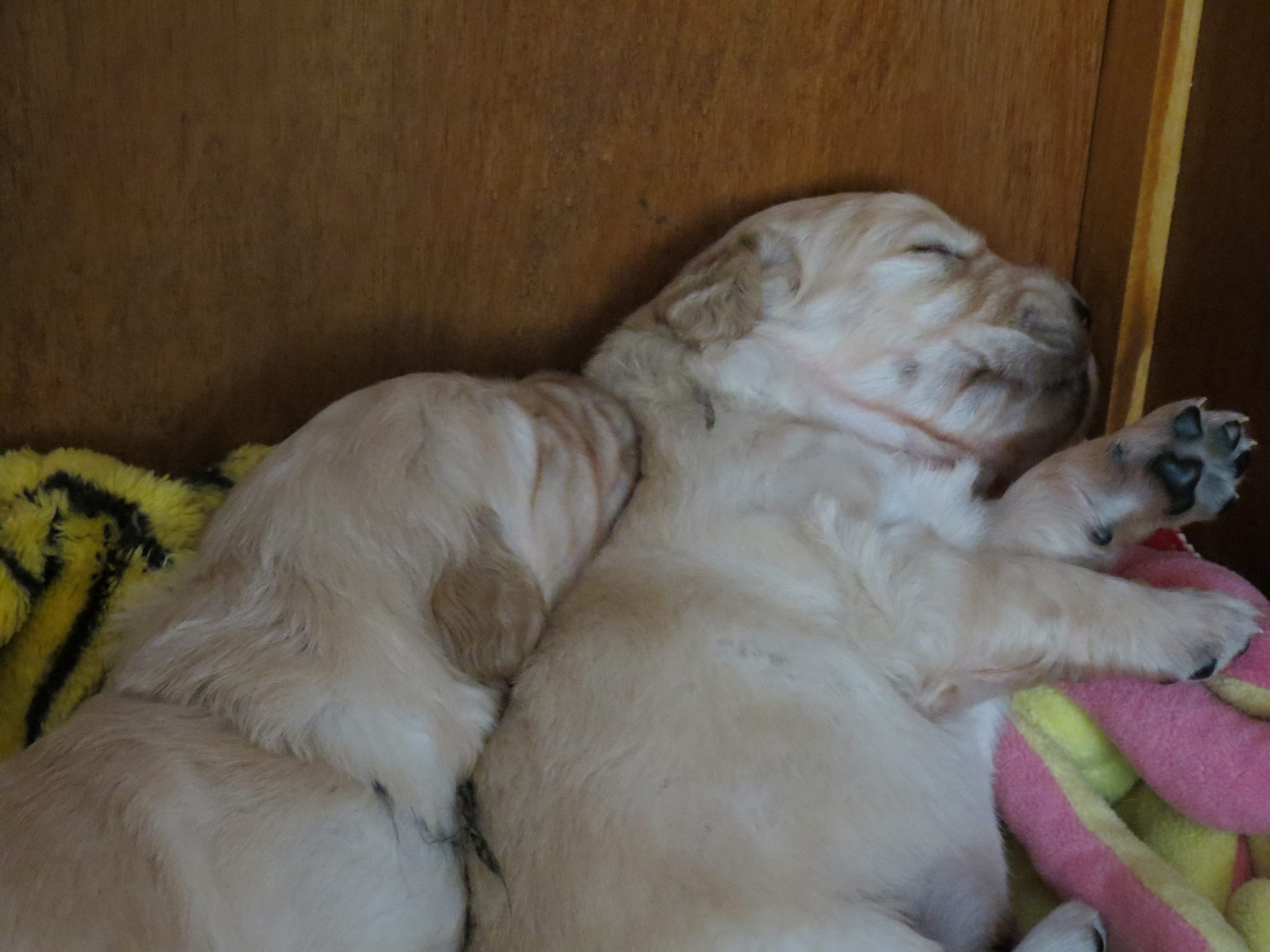 Two puppies asleep.
********
25th May.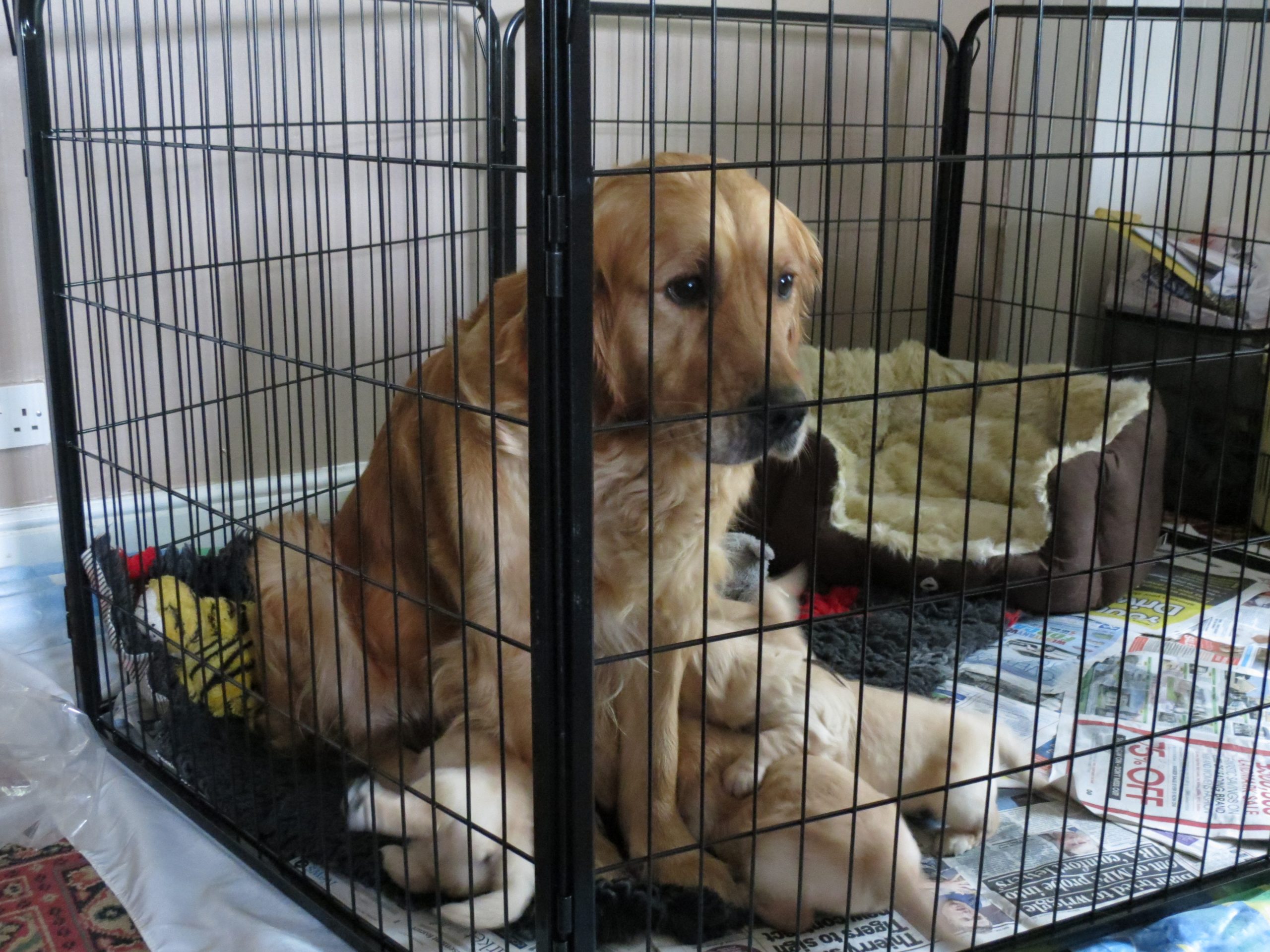 Today I moved the pups into our main room,
they are moving around more so need the space,
and also to get them used to a busy household.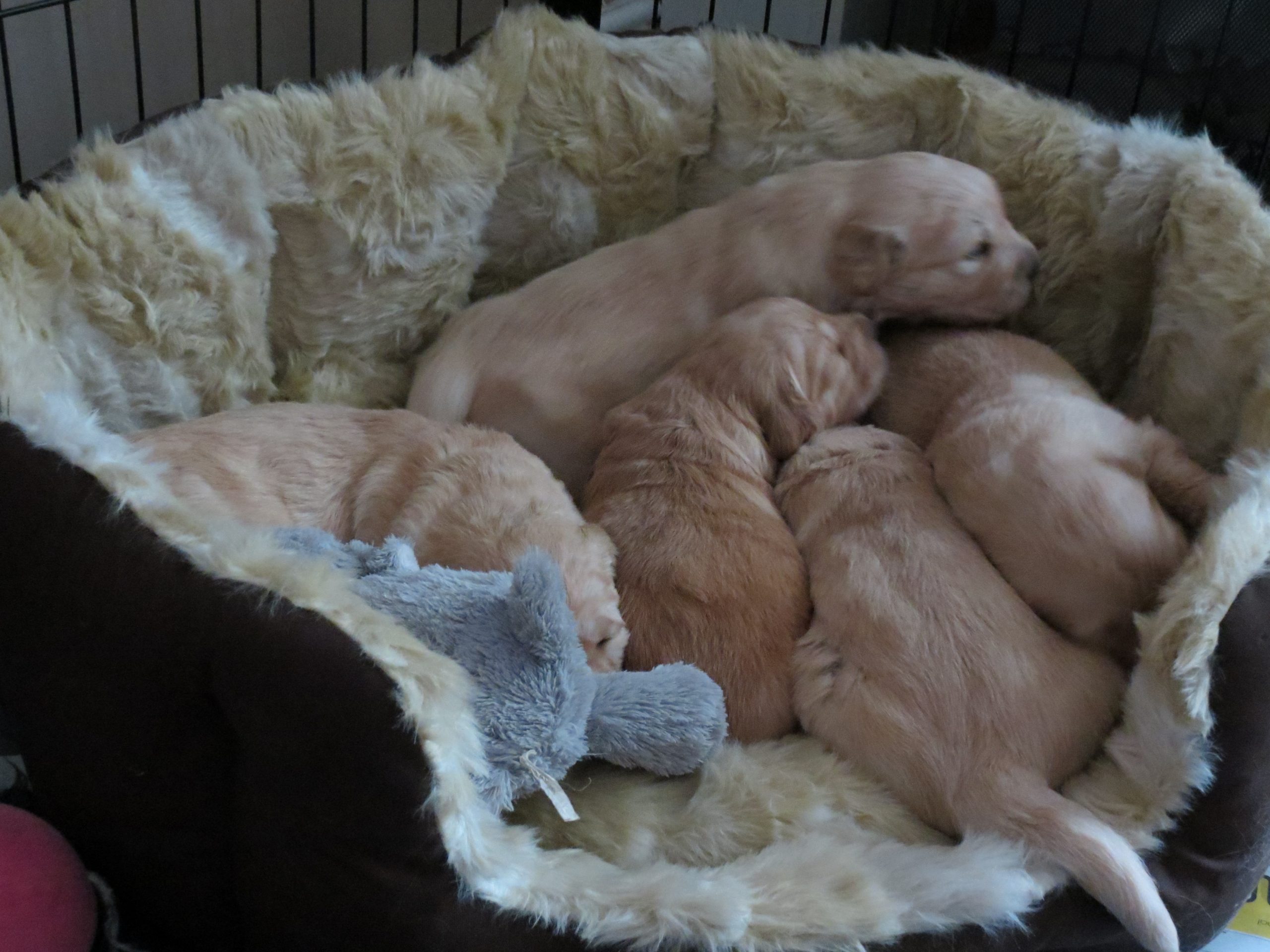 They loved their new bed,
very soft and comfortable, with new toys.
*********
26th May.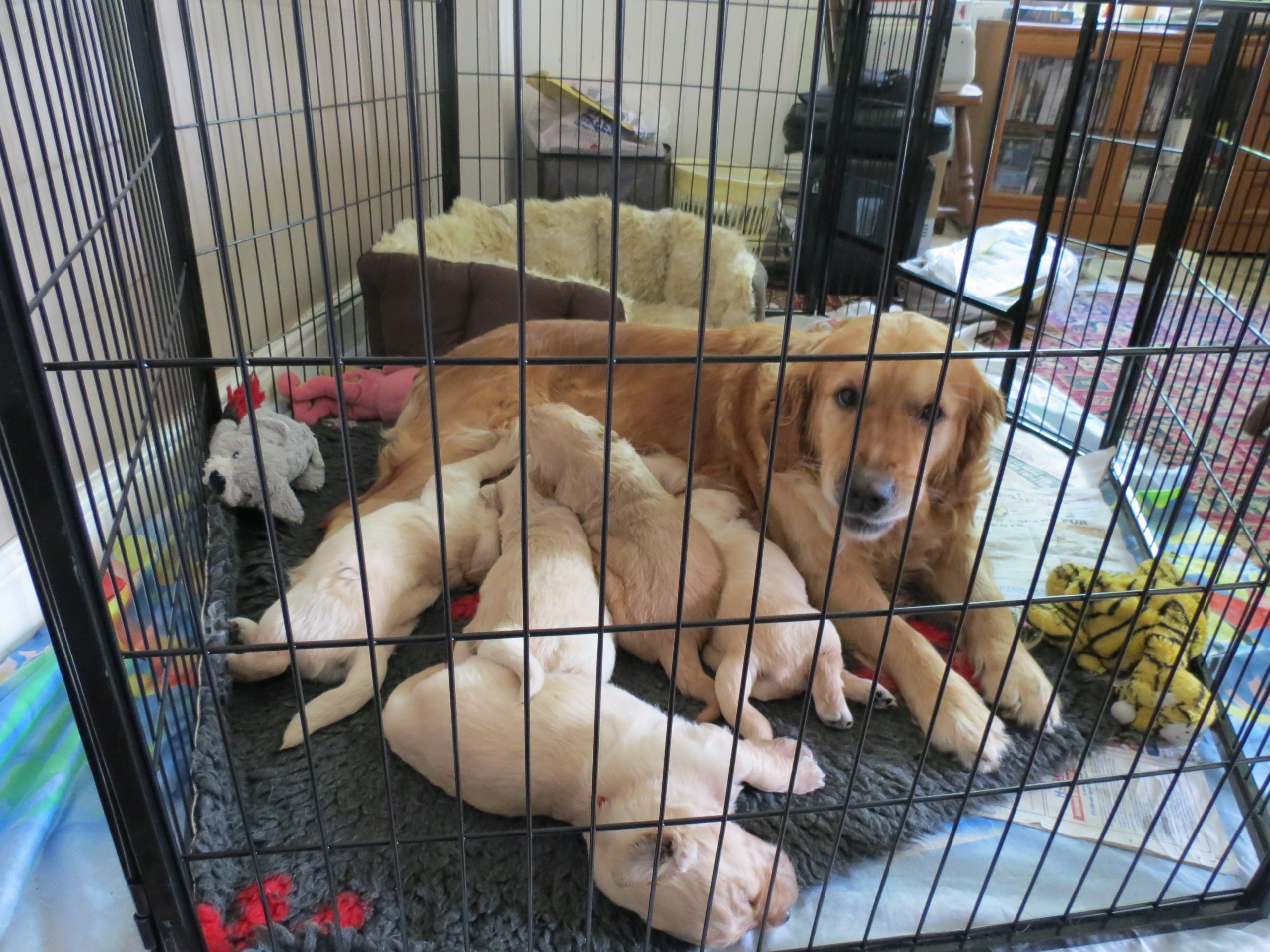 Elsa still has free access to them,
and they has a lot more room.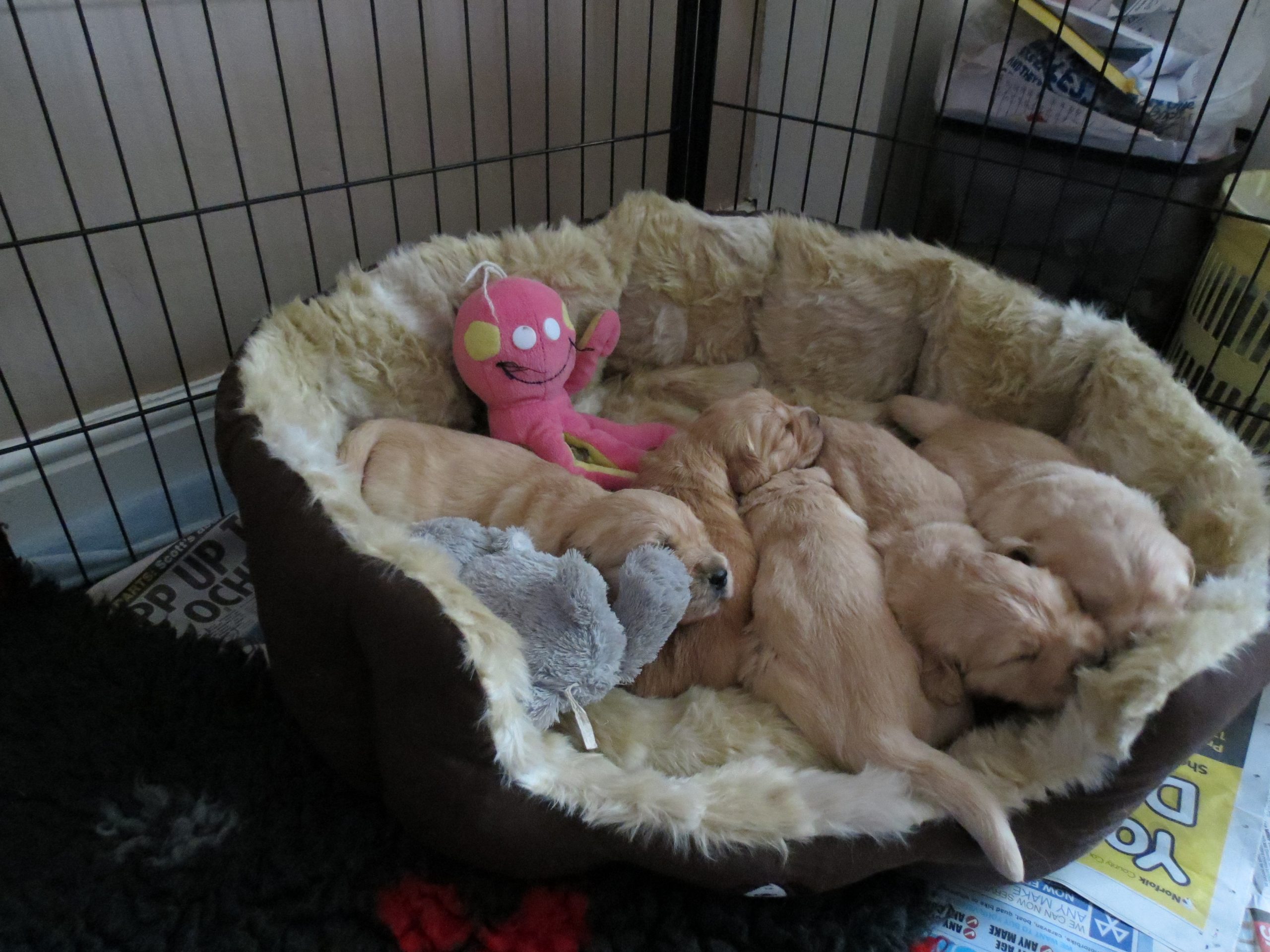 In their new bed with some toys.
********