Misty's Litter.
Misty had her Puppies 4 Dogs and 6 Bitches.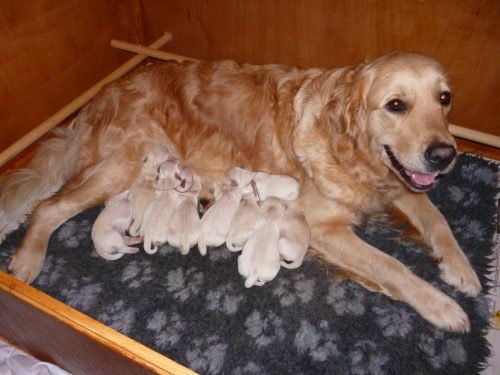 Misty's new born puppies.
14/10/2012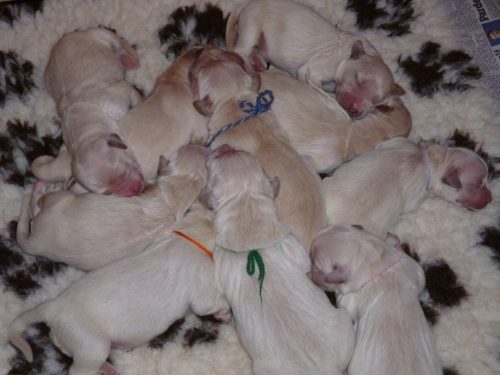 We have put coloured collars on them so we can identify them.
They weighed between 12ozs.to 1Ib.each,
small, but very strong.
15/10/2012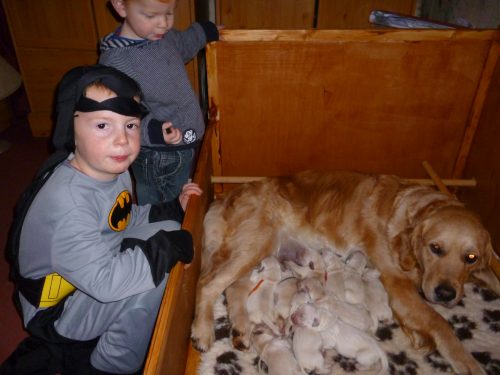 The puppies first visitors, my grand-children
Thomas and William.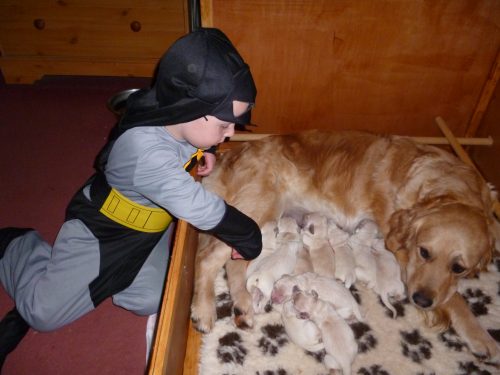 Thomas strokes the puppies,
Misty is used to the children and does
not mind them touching the puppies.
17/10/2012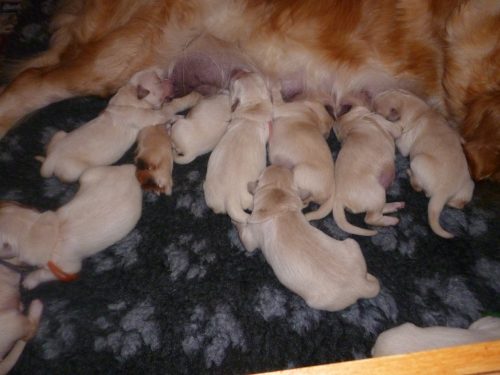 4 days old now, putting on weight and their coats
are starting to darken up.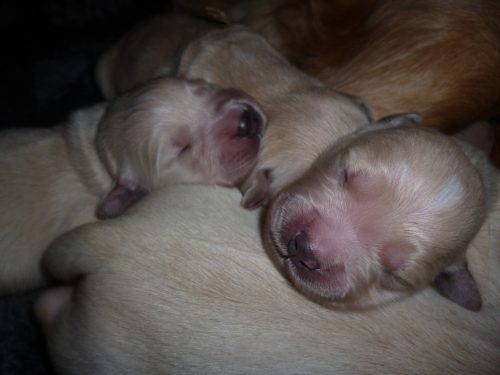 Heads at 4 Days, the pigment on their
noses is starting to appear.
19/10/2012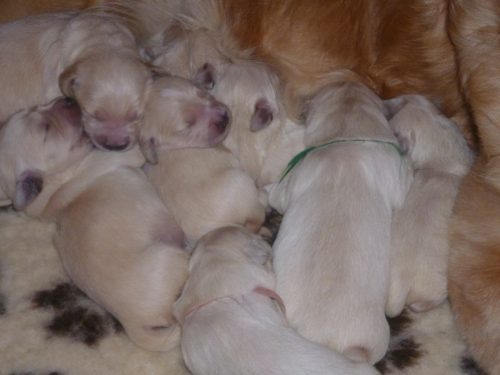 6 Days old now, close up view of them.
20/10/2012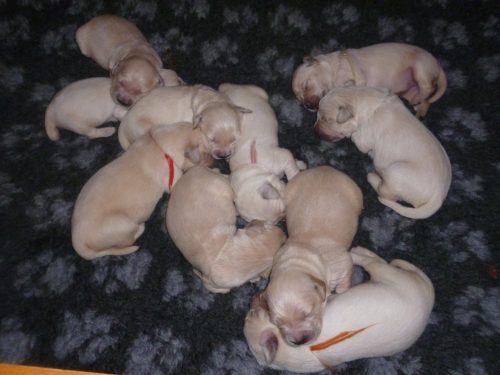 1 week old now,getting very big, the colour is
also beginning to show, moving around alot more now.
22/10/2012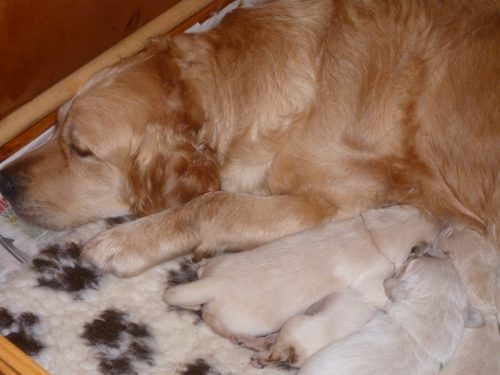 Misty has fully recovered from the whelping,
here she is asleep feeding the puppies.
23/10/2012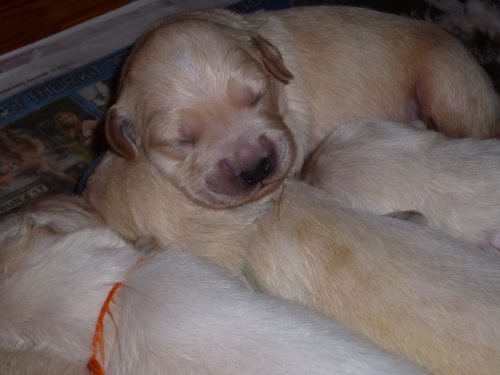 10 days old now, they have lovely soft coats,and
their heads are taking shape.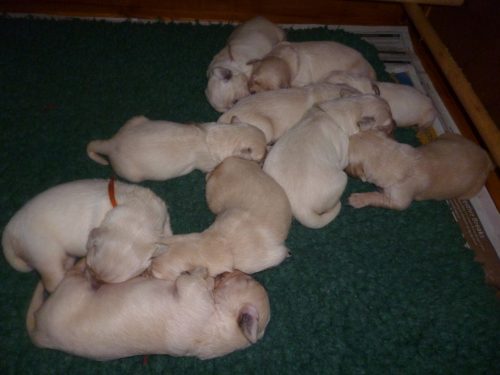 They are getting very chunky now,
we are pleased how they are developing.
26/10/2012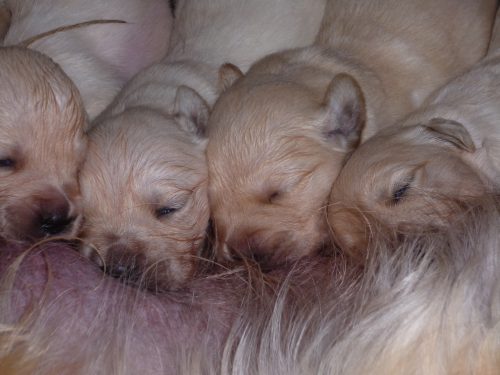 Their eyes are starting to open now.
They are getting bigger every day!
28/10/2012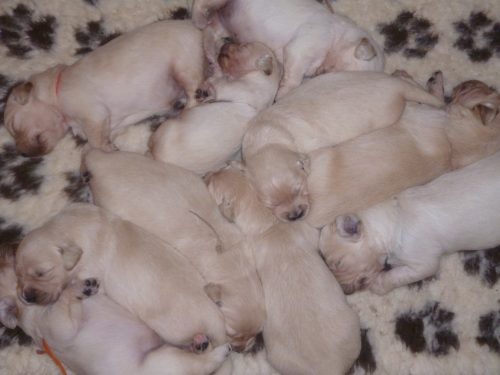 15 days old,
they still spend most of the time asleep.
29/10/2012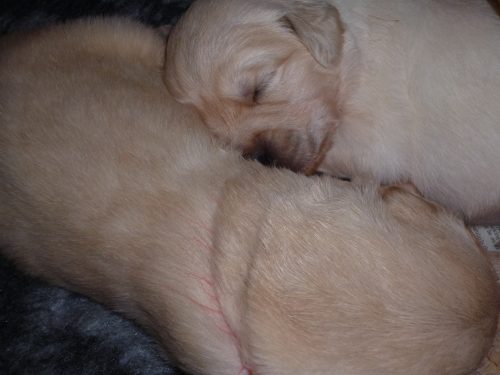 2 puppies asleep, the colour is appearing on
their ears, their noses and pads on their feet
have turned black.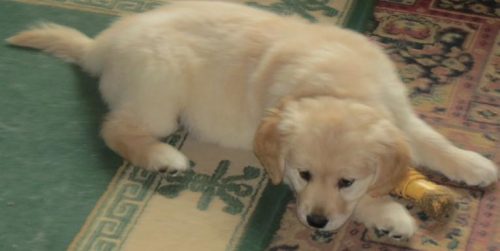 Miss Pink.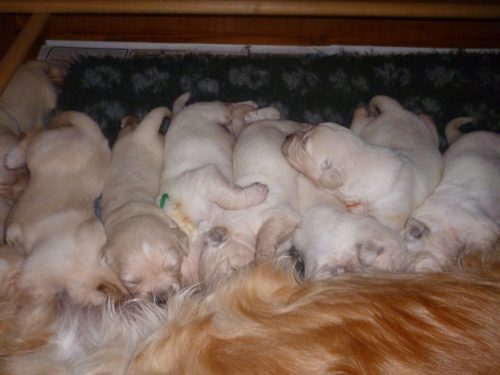 All feeding today.
30/10/2012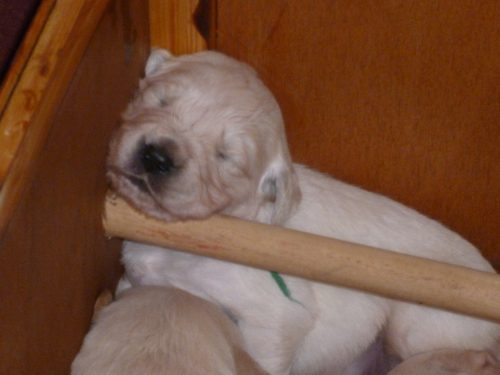 Mr. Green asleep.
31/10/2012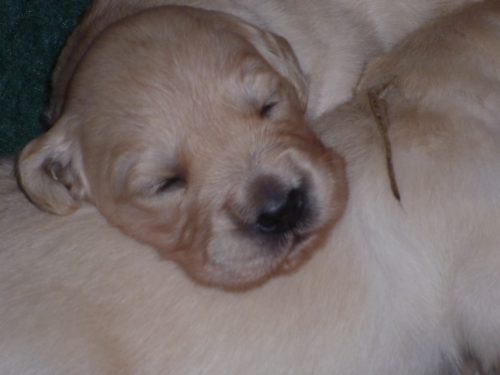 The heads are taking shape, they are nearly
3 weeks old now.
02/11/2012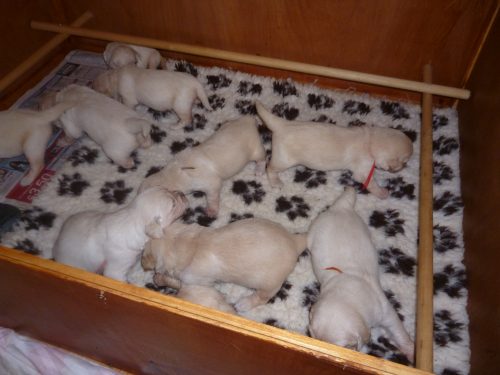 They are walking around better now and look more
like young puppies, and have taken their
first solid food.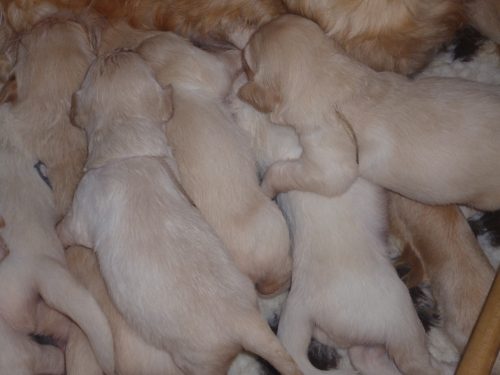 Now the pup's are much bigger, it is a squeaze
to all get on the teats. Their coats are getting
much thicker and very soft, all have been
wormed for the first time today.
05/11/2012
Miss Orange and Mr. Green eating solid food, they are
more steady on their feet now, I feed them
individually to start with to make sure each
puppy eats well and does not get pushed out by
the others.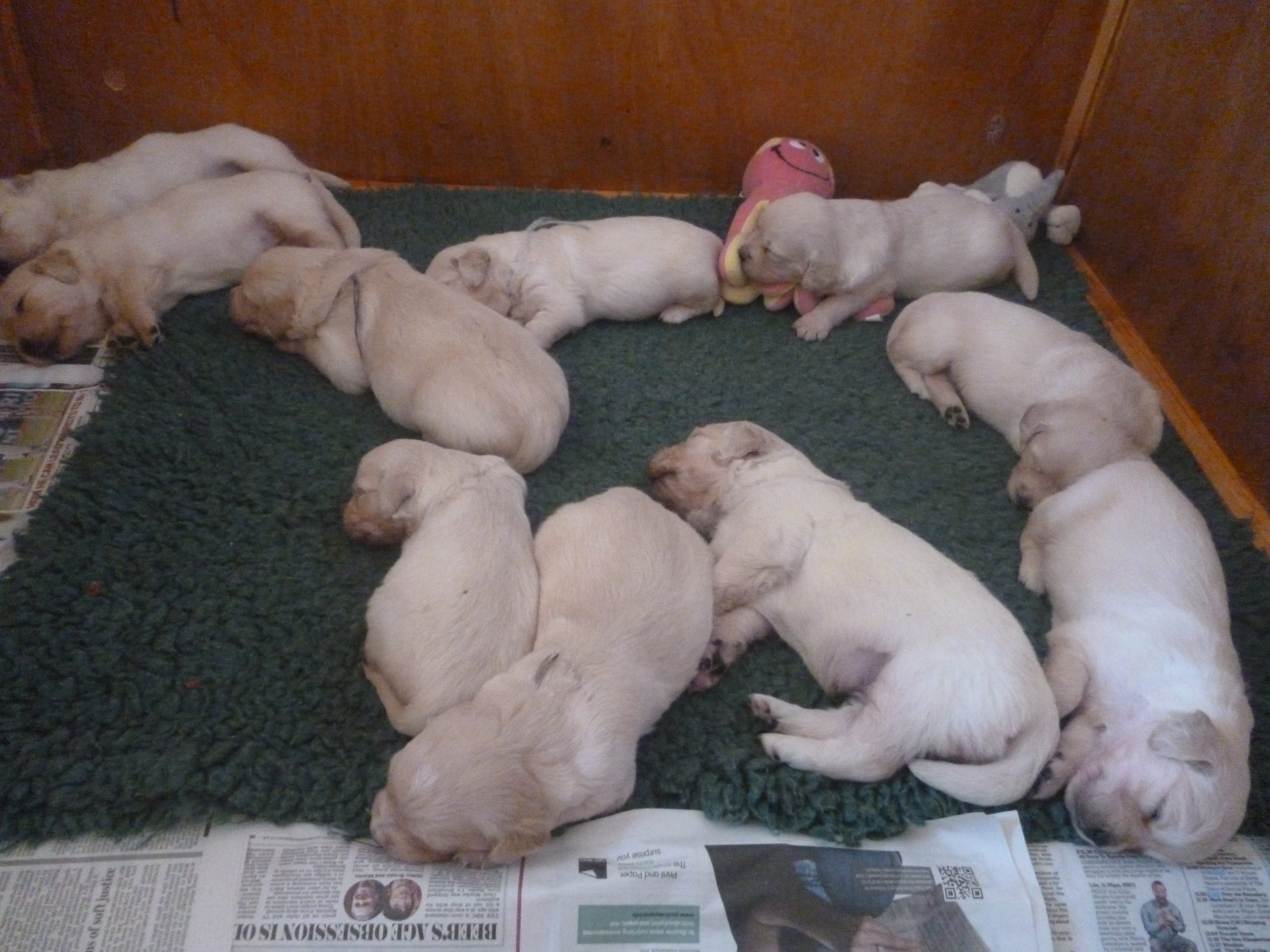 Here they are all crashed out after being fed,
we have made the box bigger, to give them more room
and help them with their toilet training as they are starting
to use the newspaper.
09/11/2012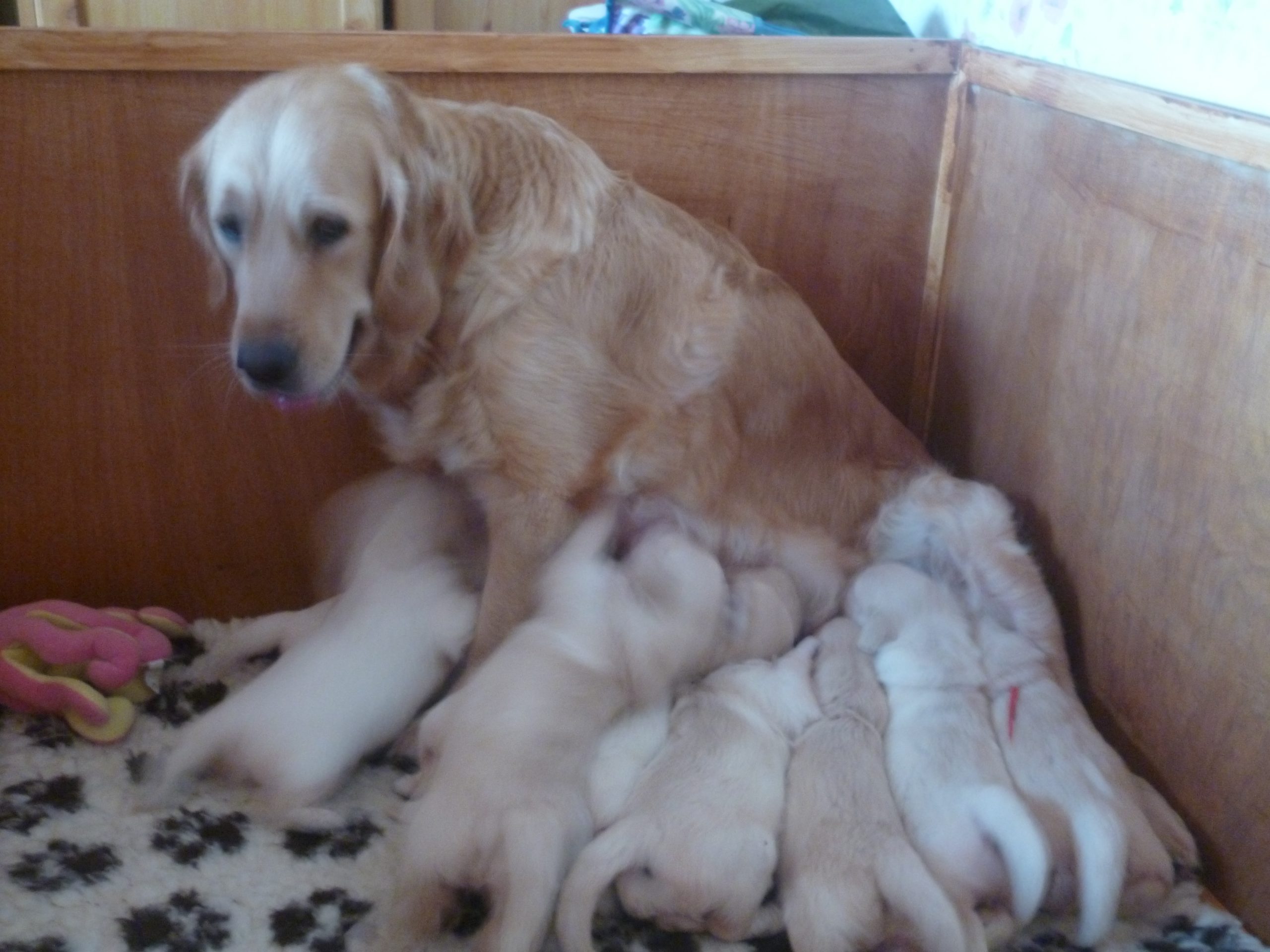 Misty sits up to feed them most of the time now.
12/11/2012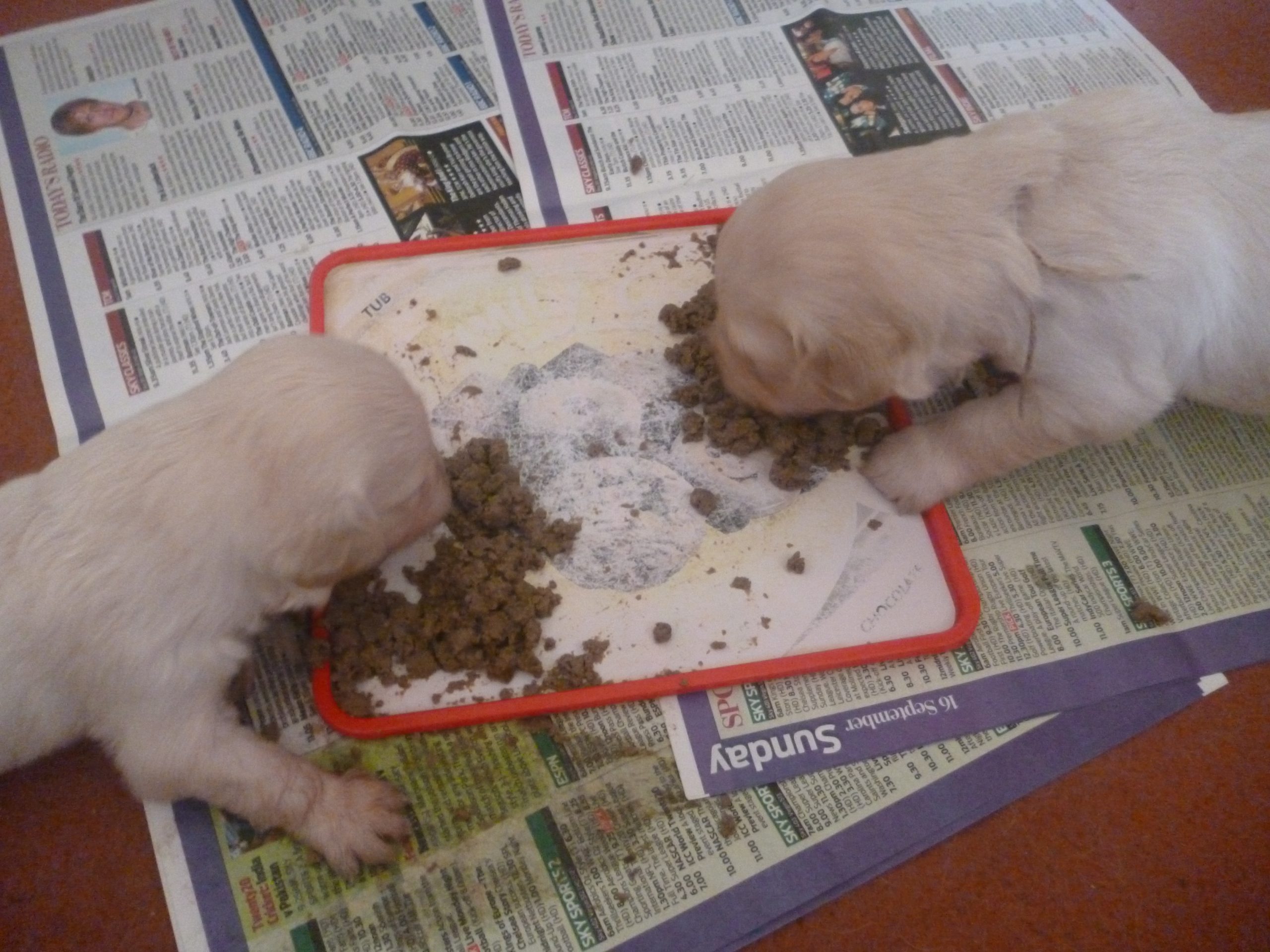 They are more steady on their feet now and
look like young puppies, they are having 3 meals
a day now as Misty's milk is starting to dry up.
They are 4 weeks old now.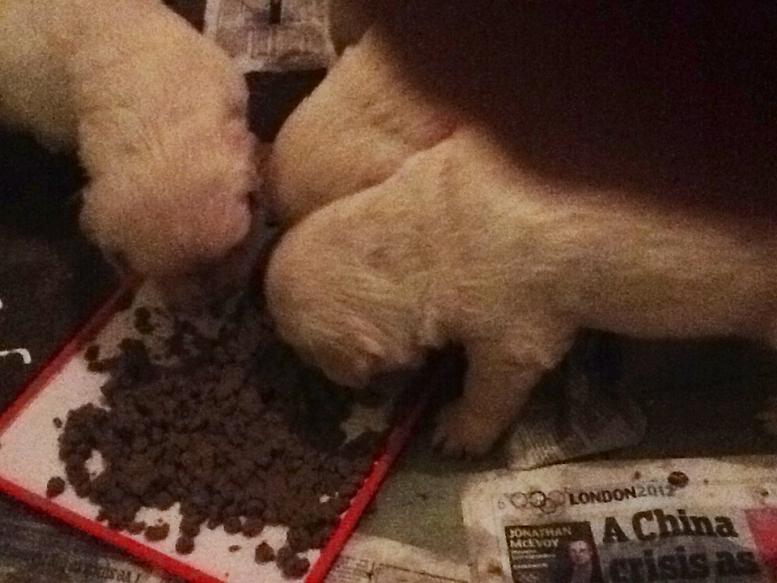 All are eating well now,
they have been moved into our utility room
to socialize them.
14/11/2012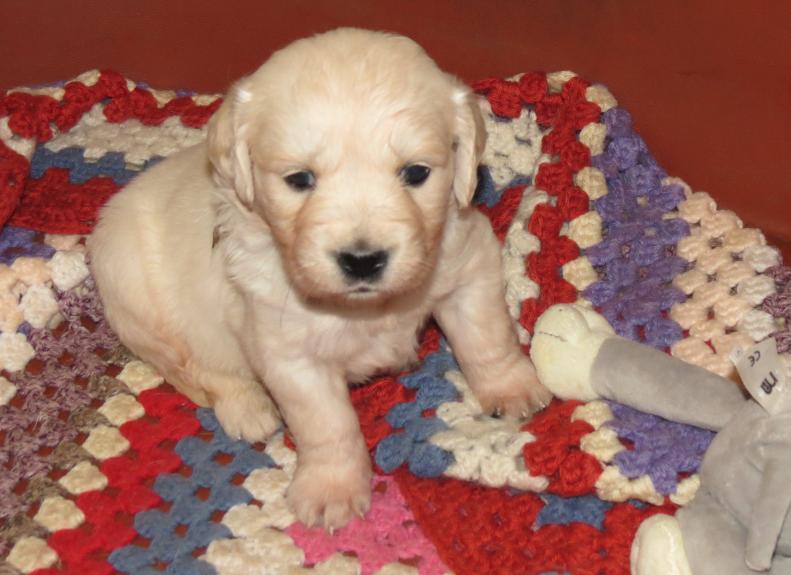 Miss Purple so sweet!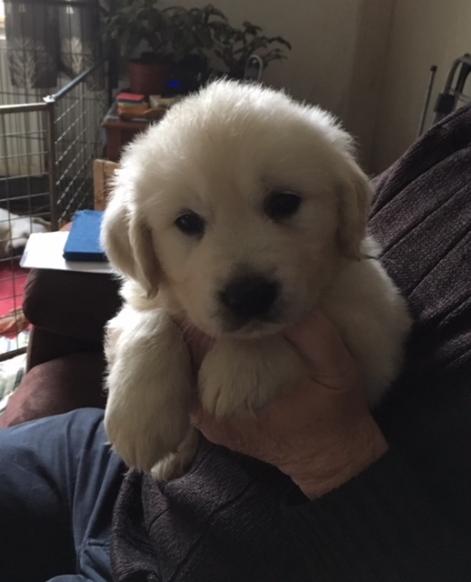 Mr. Blue having a chew.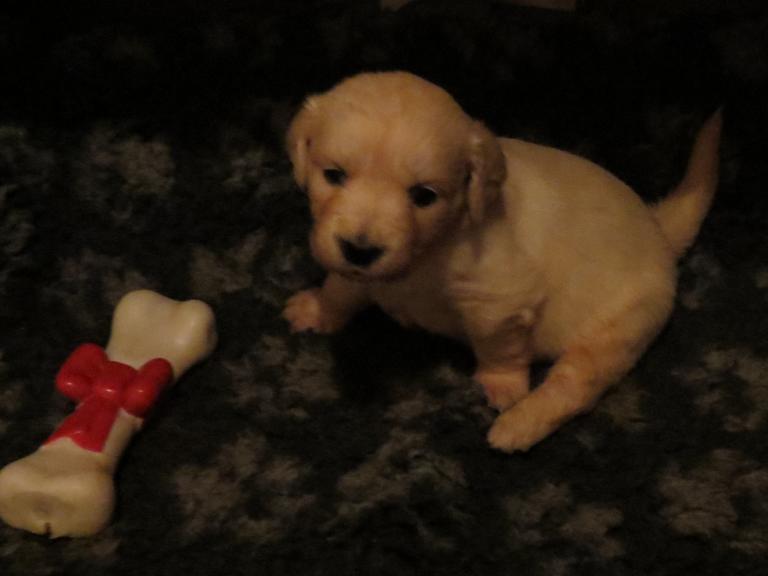 A little cutie.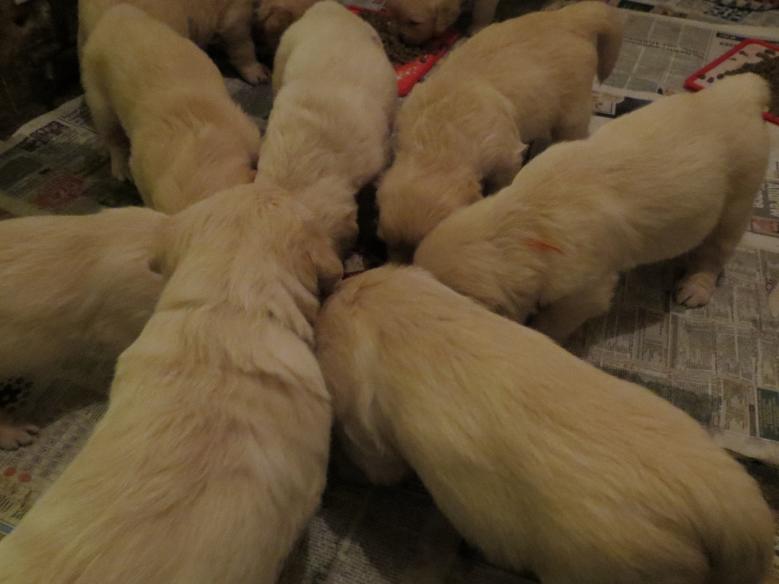 Puppies all eat together now,
they are all eating very well,
they get bigger every day.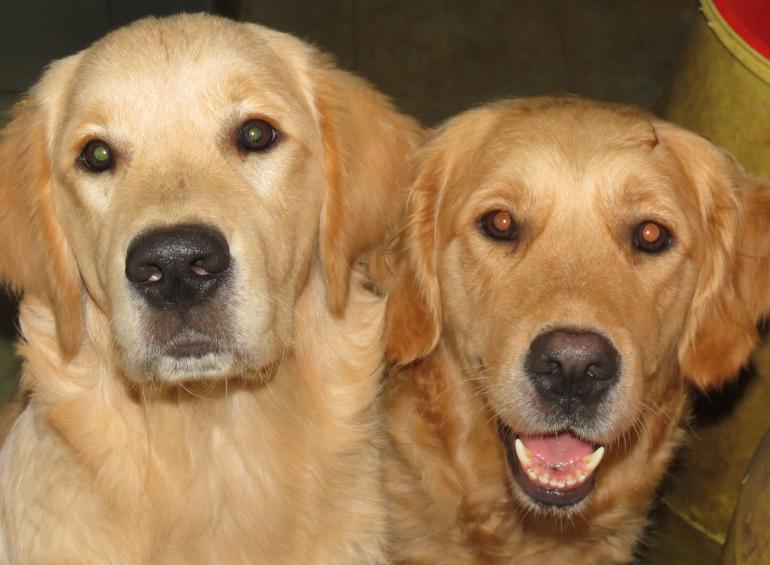 Archie and Misty, these two are half brother
and sister, but Archie is also by
the same Sire ( Dutch ).
20/11/2012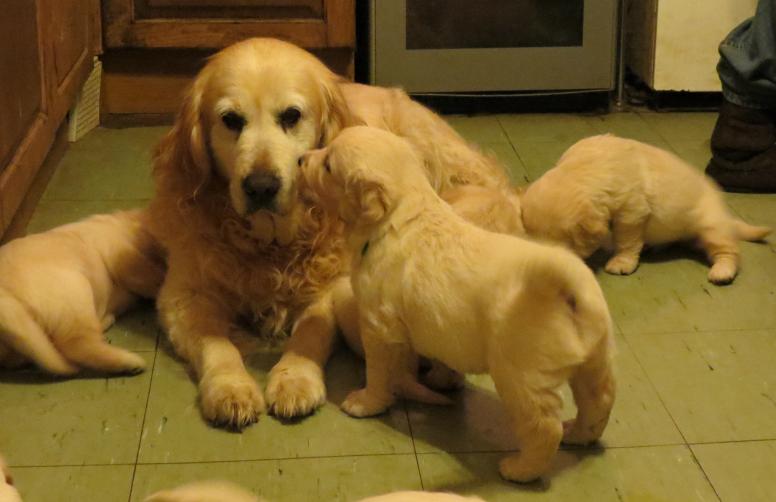 The puppies are starting to mix with our
other dogs, this is Emma, who loves
all our puppies.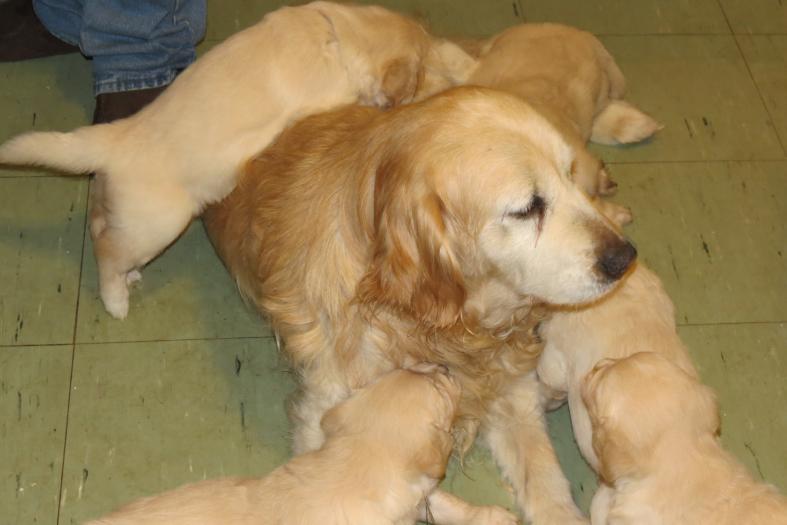 Another picture of Emma with the puppies.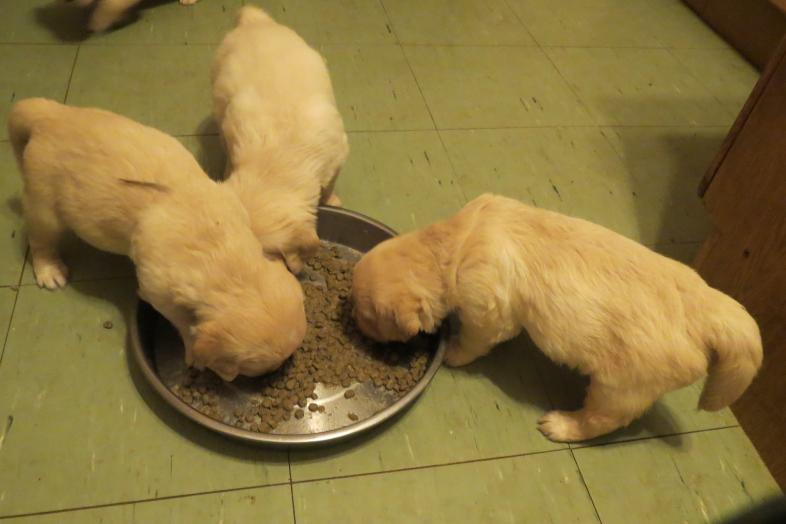 They are on 4 meals a day now,and have been
wormed again for the 2nd time.
25/11/2012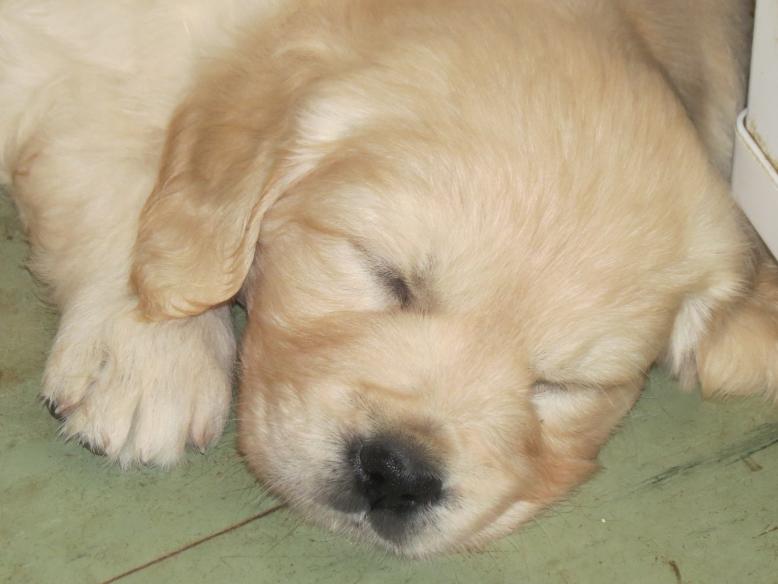 6 weeks old now,
The heads have taken shape now.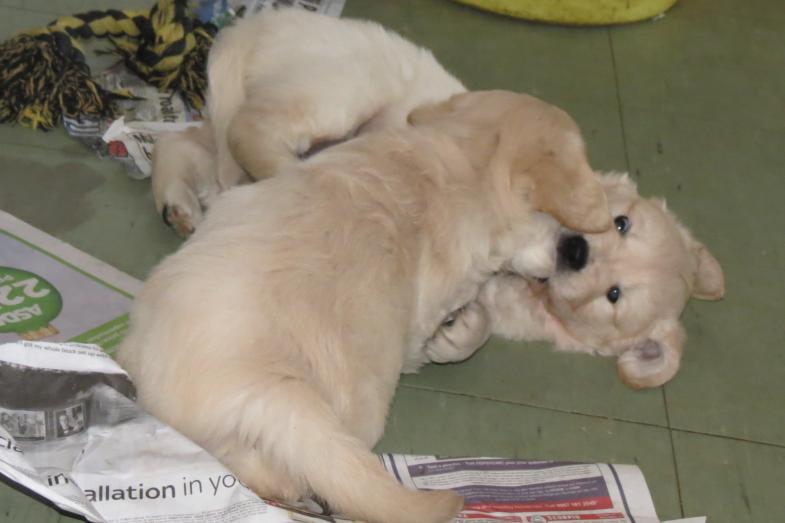 They play together now,
and are alot  more mobile,
running and jumping.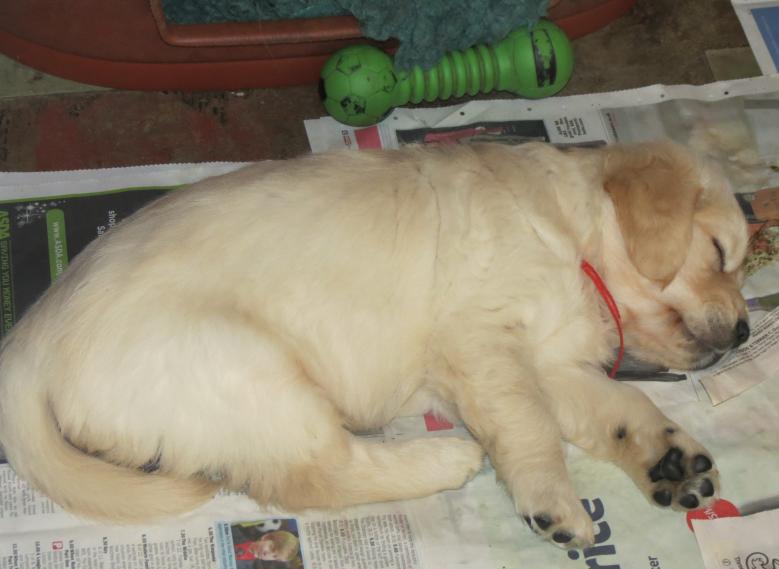 Miss Red.
The puppies are growing well.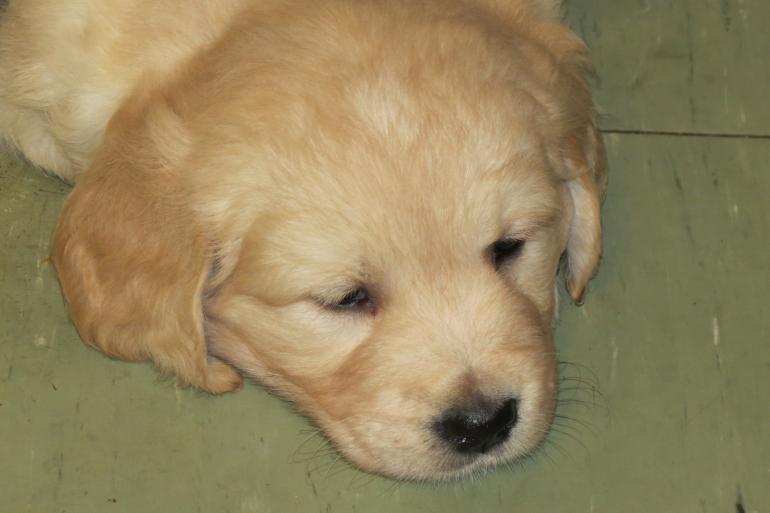 Mr.Dark Blue.
The puppies have lovely heads now.
28/11/2012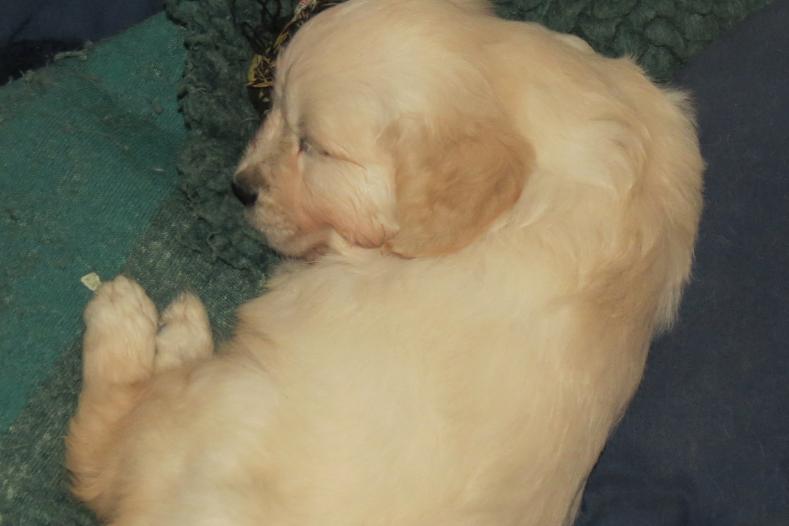 Sleepy puppy.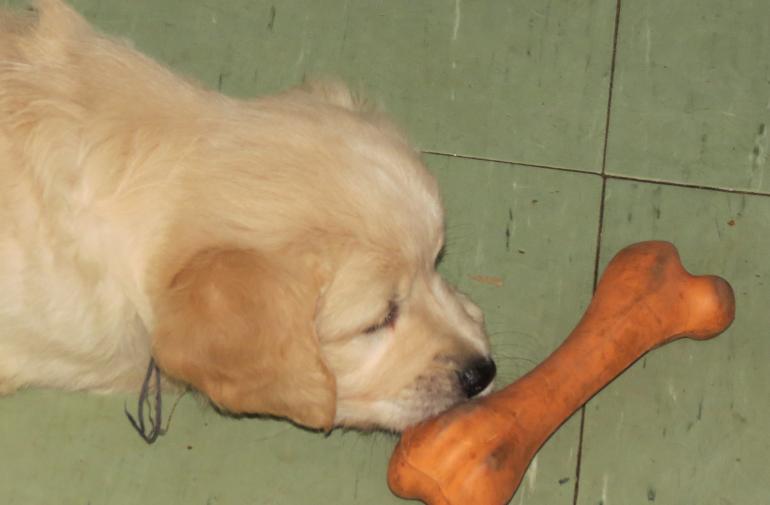 The pups play with toys now.
They have been wormed for the 3rd time today.
30/11/2012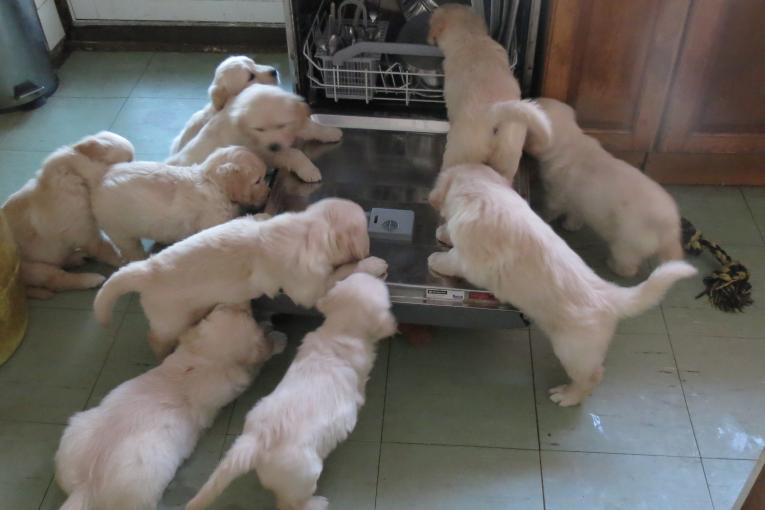 Here they are helping to unload
the dishwasher.
06/12/2012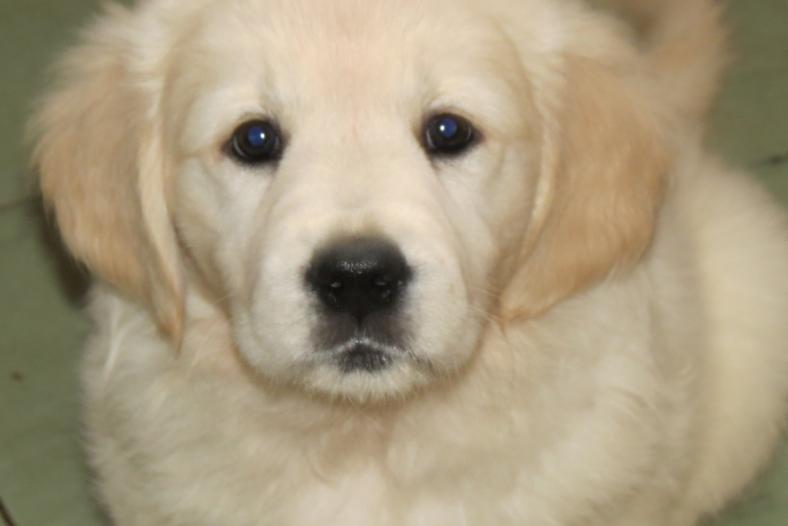 Head of puppy at 7 weeks old.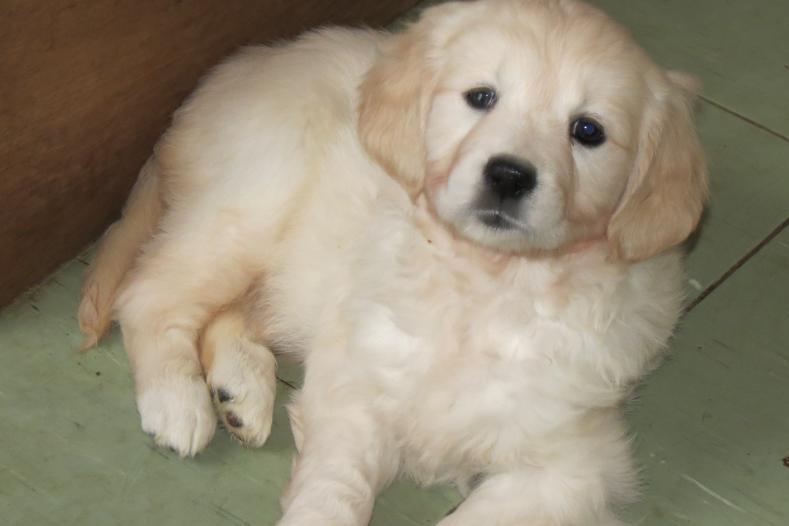 Head of another puppy.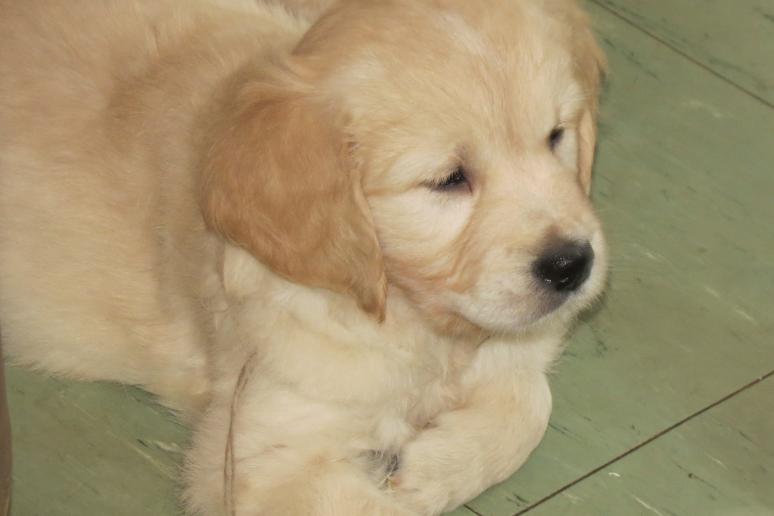 Head of a boy puppy.
16/12/2012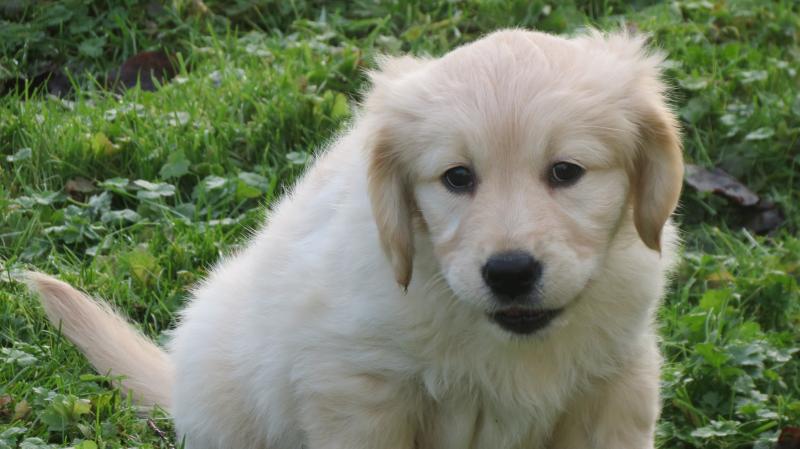 Miss Red playing in garden.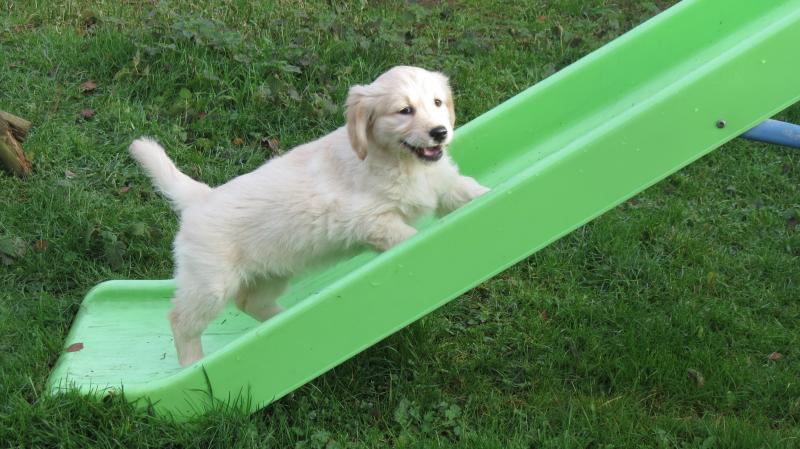 A puppy on my Grand-children's slide.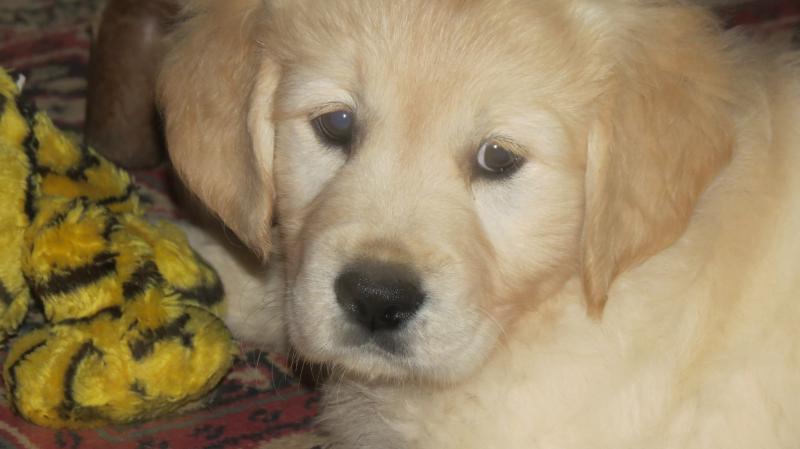 Mr.Blue playing with a toy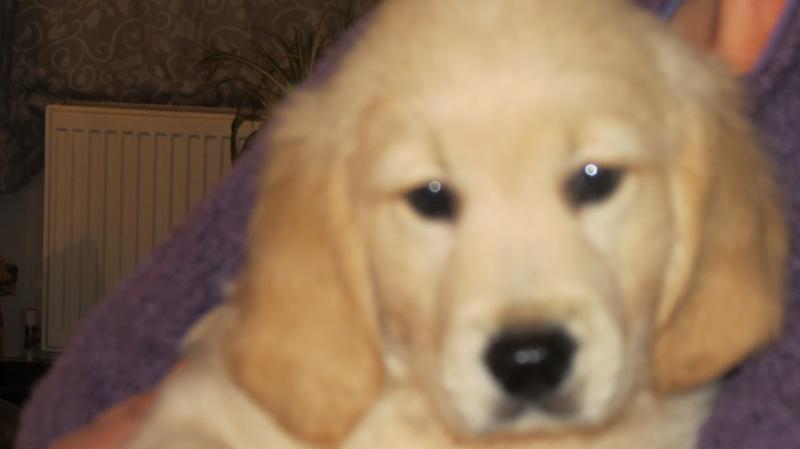 Head of Mr. Blue.
******************************